mommy talk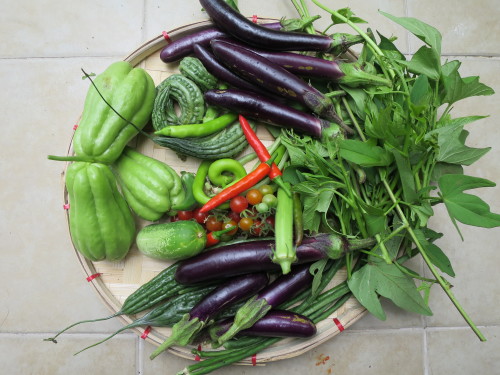 My Manang's inspiration for the dishes she serves daily come from what she is able to harvest from our organic garden.  As much as possible, we have agreed to eat them in their purest and raw form to benefit the most of the enzymes that are alive before the veggies are cooked.  Having been a lacto-ovo vegetarian for 15 years, my Manang and I have developed some simple solutions for me to survive and thrive with in the form of simple salad / veggie concoctions.  Here are just a few that you may also try at home.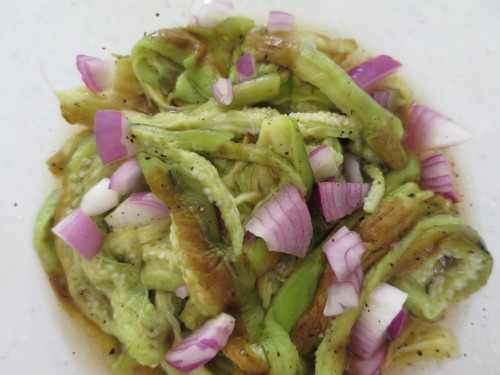 Ensaladang Pinoy (perfect to eat with fried dishes)
Ingredients:
Eggplant, onion, olive oil, vinegar, sugar, salt and pepper.
Procedure:
Grill eggplant, peel skin then shred it and mix it up with the olive oil, vinegar, sugar, salt and pepper.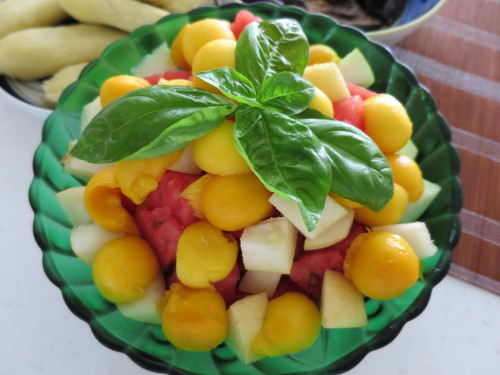 Fruit salad- mixture of my favourite fruits mixed together and topped with basil.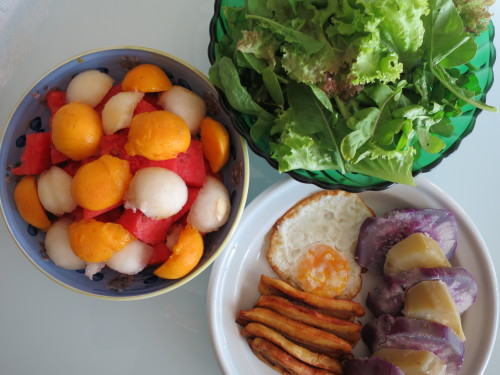 Salad combo
Fresh organic lettuce, assorted fruits, fried egg and banana with kamote.  Mix it up together and sprinkle sesame oil as dressing.
(Visited 138 times, 1 visits today)
April 16, 2015 by Mommy Maricel