mommy talk my passions food travel
I just got back from a refreshing trip to New Zealand.  Thanks to Light Miles Travel, I was able to experience such a beautiful country with a well planned itinerary that fit my interests.
I went to New Zealand towards the end of winter so I made sure I was armed with the right set of outfits that were easy to pack, stylish and comfortable as well.  I couldn't have had a better partner for my outfits! Uniqlo came to my rescue and even gave me styling tips that would suit the weather, activities and my sense of style!
Uniqlo's LifeWear clothing leverages advanced technologies from Japan.  Clothes are lighter and more functional and can be worn all throughout the year.
There are two important technologies for the LifeWear clothing: HEATTECH andULTRA LIGHT DOWN.
HEATTECH is thin and warm inner wear while ULTRA LIGHT DOWN transformed down jackets by combining warmth and lightness.
Here are the outfits that hopefully will give you an idea on those essential must haves when you go for your next adventure!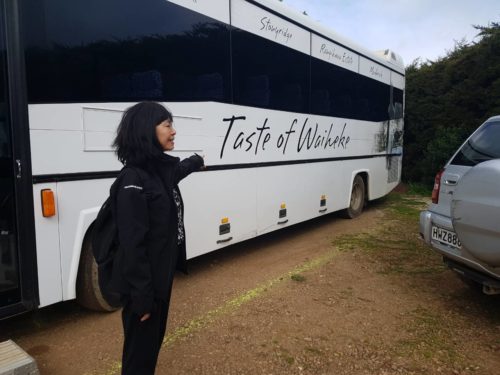 #OOTD Day 1
From Aukland to Waiheke
Wine and Olive Vineyards for tour and tastings and lunch
Top: Striped Boatneck Long sleeve
Ultra Light Down Compact Jacket
Inner shirt is the Heattech Long Sleeve
Underneath my bottoms: Heattech Tights ( they wrapped my legs in toasty warmth!).
Bottoms: High Waist Ribbon Wide Leg Pants
Flight to Queenstown
Gondola ride to Skyline Queenstown. We watched a Kiwi Haka Show and ate the most amazing buffet dinner overlooking a spectacular view of the city.
Ultra Light Down Compact Vest
Flannel dress
Outer: Denim jacket, Accessories: Sleeky Scarf, hat
Inner: Heattech Extra Warm Long Sleeve and Heattech Tights
Shoes: Adidas Pure Boost
#OOTD Day 3
Milford Sound Tour and Cruise
Top: Flannel Shirt
Ultra Light Down Jacket
2-Way stole which provides extra warmth
Inner: Heattech Long Sleeve and Heattech Tights
Bottoms: Ultra Stretch jeans
#OOTD Day 4
Queenstown Highlights excursion
Top: Waffle Crew Neck 3/4
Pile Lined Fleece Quilted Parka
EZY Jeans
Inner: Heattech Extra Warm Long Sleeve and Heattech Tights
#OOTD Day 5
Queenstown – Mt Cook – Christchurch
Flannel Shirt that is super soft!
Ultra Light Down Jacket
Inner: Heattech long sleeve and Heattech tights
Bottoms: high waist wide leg chino
(Visited 736 times, 1 visits today)
September 6, 2017 by Mommy Maricel