mommy talk travel
My two older children,
Ella
and
Donny
have returned from their sibling bonding trip via Contiki's European Highlights tour which was arranged through
Rajah Travel Corporation
.  I have always wished for my kids to have the chance to explore the world together and have wished for them to say yes to a Contiki holiday so they could meet people from other nationalities and from all walks of life.  When they reached adulthood and after several practices on traveling alone, we set them up to see Europe and we couldn't have imagined a better way for them to be transformed in a very good way.
I am giving this space for my daughter, Ella to share her thoughts about her trip with her brother, Donny.
-MLP
***
Contiki
's tagline writes "#NOREGRETS", and true enough, it was one of the most memorable experiences I am so grateful to have shared with my brother, Donny.
1.  It's a dream come true
– To be honest, when my mom first introduced the idea of
Contiki
trips to me several years ago, I wasn't so keen on booking one. I have the tendency to be quite particular about itineraries and the people I would be travelling with. Although, after I finding out that a few of my friends went on a
Contiki
trip last summer and had a blast along with hours of research, I decided to be a bit more open minded. I am thankful to have been encouraged by my parents to see the world this way, and that
Contiki
has a range of tours for all kinds of experiences. We chose the a High Energy tour, which is fast paced and a lot of cities in a short amount of time, but there are also tours such as cruises, camping adventures and in-depth explorer trips for those who would prefer not to be constantly on the go. Since these tours are for 18-35 year olds, they are meant to be affordable for young adults and reasonably priced for the inclusions.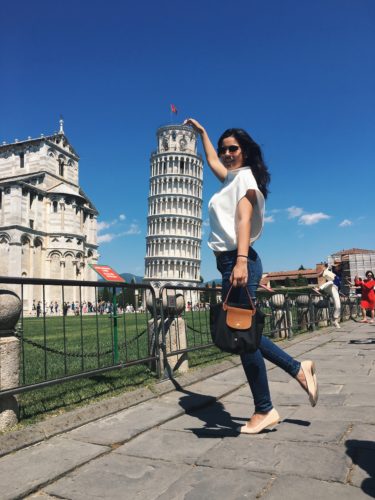 2.  It is a great (sibling) bonding experience– When my parents encouraged my brother and I to do this together as a sibling bonding trip, I became more comfortable with the idea because no matter what happens at least I'd be able to experience it with someone I could actually spend more time with.
 When you live in the same house, it's easy to think you know each other so well. However after spending 14 full days with each other, I realized that that was probably the most quality time I have ever genuinely spent with my brother. We have become so caught up building our own careers that it was special opportunity to take a break from all that and simply enjoy each other's company. We definitely learned more on how to work with each other's different personalities, sleeping habits (we were roommates the entire time), food preferences, budgets, etc. It wasn't easy, trust me! Hahaha.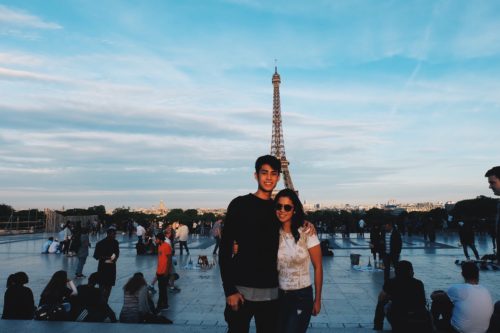 Apart from those adjustments, it was also new to see how we would watch out for each other. It's normal for me take care of him like make sure he woke up on time in the morning, or check if he had eaten because as an older sister that's what I am used to. When we were in Amsterdam, there was one night we had different plans in mind. I was going to meet up and go out with some mates from the group after dinner, and he wanted to go back to the hotel with the others. As we were about to split to walk towards different directions, someone from his group suggested that I just follow the directions they gave me to meet up with those I wanted to go out with (they were already waiting for me in a bar a couple blocks away), since their location was out of the way. My brother refused to let me walk alone and said "No, I can't leave my sister. You guys go ahead, I will drop her off and I will meet up with you all after". It was a simple but special gesture coming from a younger brother, because I realized he also wanted to look out for me without me asking for it. We've definitely developed a deeper connection because of all that.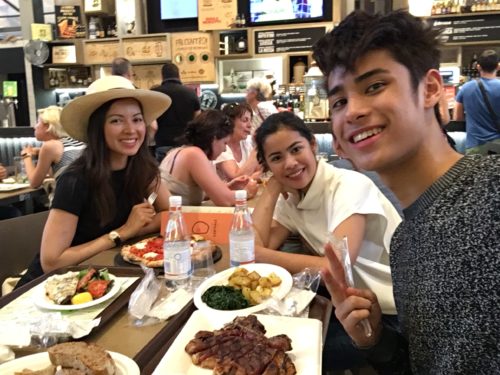 3. Contiki provides a venue to meet new and amazing people
– Apart from being able to bond with Donny, I have had the great pleasure of meeting wonderful individuals from all over the world to share the experience and create memories with. Since
Contiki
trips are for 18-35 years olds from different backgrounds, you're bound to meet people that can definitely make the whole trip more vibrant as you don't know what to expect! I was shy at first, but it became more thrilling as the days went by. The best advice I could give is to be open-minded and humble because having a selfish agenda might just cost you the opportunity to build life-long friendships. Seek to add value to the group, and be open to what they can also contribute to you.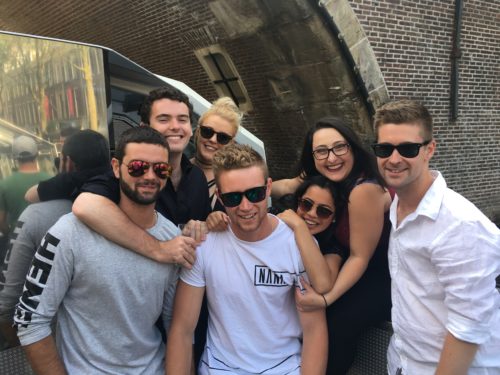 4. The tour paves way for a deeper understanding about others cultures while enjoying the sights together:  On a night out, we made sure those who had too much to drink were taken care of, there was someone booking our Uber ride home while another was dedicated to directions so we got home safe. I was humbled when mine and Donny's credit cards weren't working in Italy, our new friends were so gracious to lend us money and make sure we were able to eat until we figured the situation out. It was encouraging to see that everyone in our group aimed to add value to everyone else's trip. Who would have thought that after only 2 weeks of knowing these people, we'd be able to form such an close bond. After a couple days of separation anxiety, we were all already discussing in our group chat where to go next and who to visit!
5. Your children will be changed and want to keep exploring
. Looking back I couldn't thank my parents enough for sending us to a
Contiki trip.
One would not be able to put a price to how fantastic it was, nor can one fully explain it. I am already going through options for my next trip. You would have to book a trip yourself and see!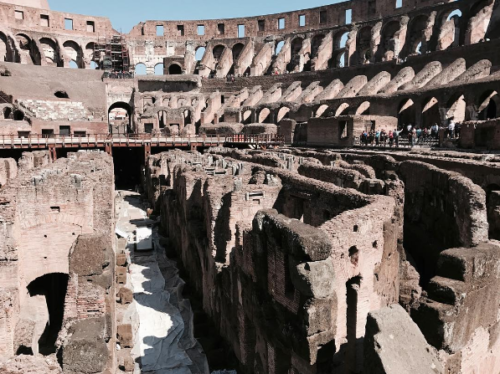 (Visited 3,863 times, 1 visits today)
July 12, 2017 by Mommy Maricel