mommy talk
I barely had any sleep having partied all night long for Julia Barretto's debut but I just can't put this post aside because every time I think of last night (which actually ended this morning for us at 3am), I can't help but smile a really happy smile.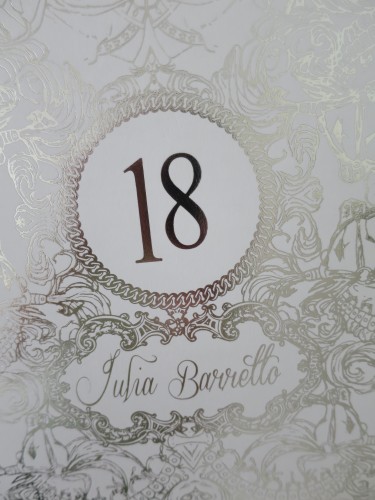 It was an occasion the whole family looked forward to but more so the big kids who got all dolled up for the event, thanks to Sidney Yap's team.  Hannah wore a Sassa Jimenez gown, Ella, a Joey Samson creation and Donny an ensemble put together by Sidney.  The girls were perfectly made up by dear friend Kris Ponce-Enrile .
It was refreshing to see Event stylist extraordinaire, Barbie Pardo upon arriving at the Makati Shangri-la.  It was a joyful reunion for Ella and her Tita Barbie as it was also the latter who styled Ella's debut just last year.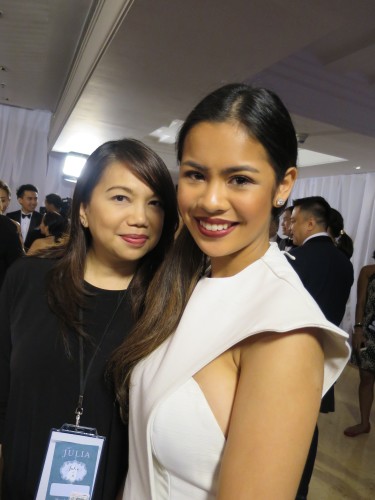 As expected, Barbie transformed the Rizal Ballroom of Makati Shangri-la into a magical place full of wonderful things .  Here is a sample of what it looked like.  Photo lifted from Barbie's Instagram account. There were  lots and lots of flowers on the tables,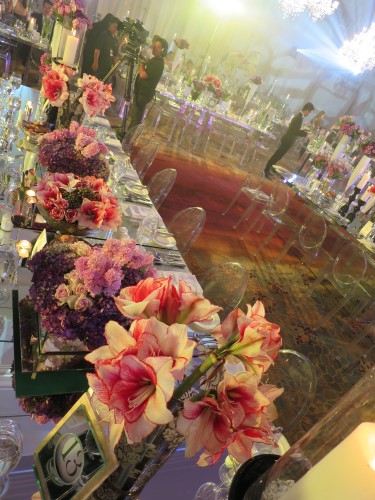 as whimsical characters,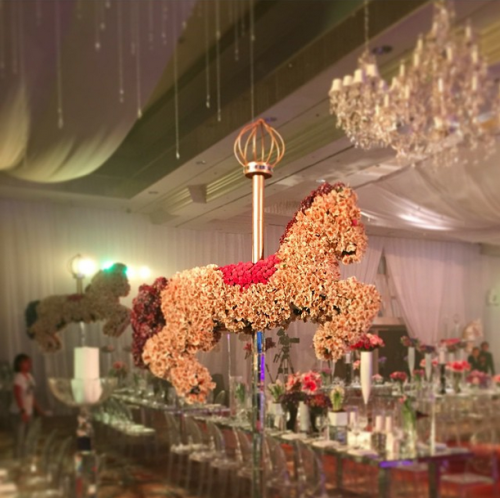 and the ceiling!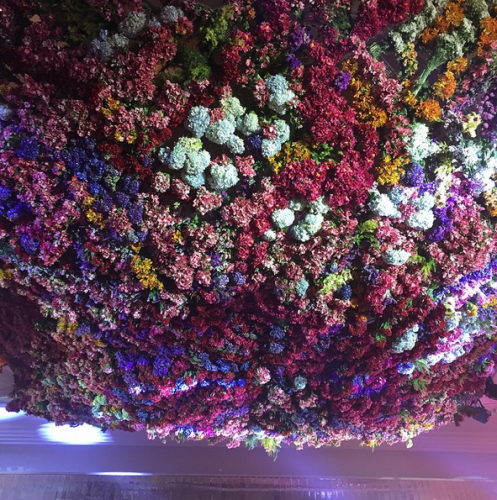 Everything was tastefully done to achieve Julia's desire of an intimate carousel themed party.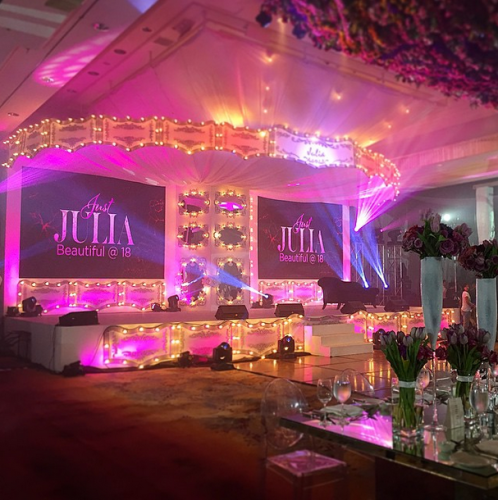 I love the touches that reminded all of us of that playful child that will always be the Julia we know and have come to love thru the years.  She may be a lady but she will always be our baby.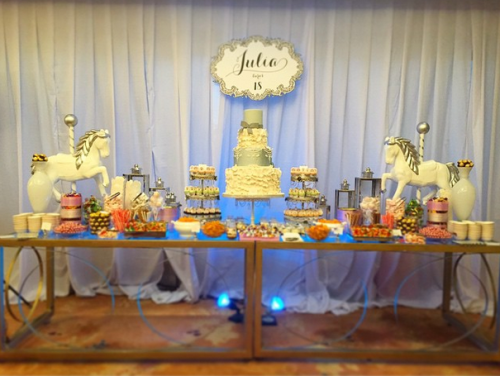 Here is Team Pangilinan reunited with our dear Karen Davila who we have missed for quite some time.  Being an introvert who hardly goes to social events, I love this aspect of special parties that make us come together with dear people who we seldom see.  It reminds us also of the fact that we shouldn't allow time to pass by so quickly before our next get together.  Love that in this photo (taken via Karen's phone), I can model my Eric de los Santos gown and make-up by my co-parent in school, Agness Bunchai.
We have a lot to learn from the children nowadays as they are constantly connected online and offline and that is a great thing especially since time flies and these babies are the next in line for their own special moments and journeys.  Here in this photo is Claui Barretto with my Hannah and Alexa Andanar. Hannah and Claui were schoolmates and constant playmates as neighbors, when we lived in the North.  Even if we have moved houses, they still meet up every chance they get.  Alexa is a common friend who is now Hannah's classmate here in the far South.  What a small world!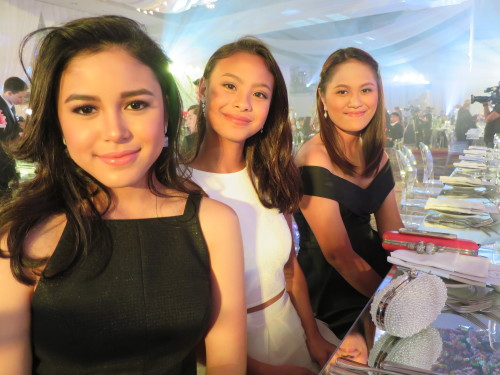 My Donny and Raffy Cui were part of the bunch of kids that ruled our neighborhood then. Together with the Barretto kids, they made the most of their childhood days playing in the streets, cooking up all sorts of ideas to make events like Earth hour, Christmas, holidays and birthdays so much more fun plus sleepovers that included endless chitchat and games minus the sleep part.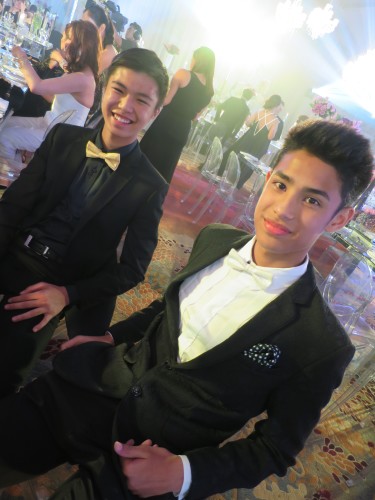 The children also have managed to enlarge their world by getting to know more people most of whom point them back to each other as in the case of my Ella with Natalia Ortega, Paolo De Los Angeles and PJ Laude.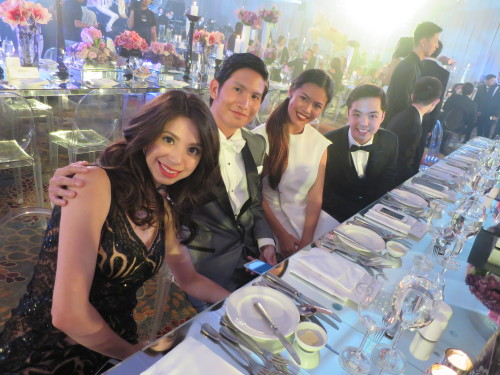 Well of course you can't have the kids all over the place just like that without them mommies hovering around them.  It was wonderful to see Marj Barretto in full bloom for her baby's debut.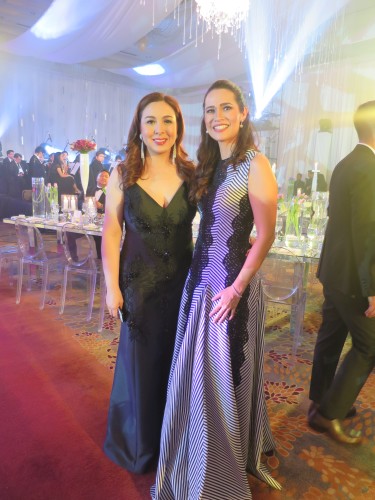 And then the Capitolians can't be complete without the four of us cuddled up for a photo (via Cassie's phone) with Pinky Rojas and Cassie Cui.  One party just isn't enough for us and our quirks and kilometric story telling of our lives and much more.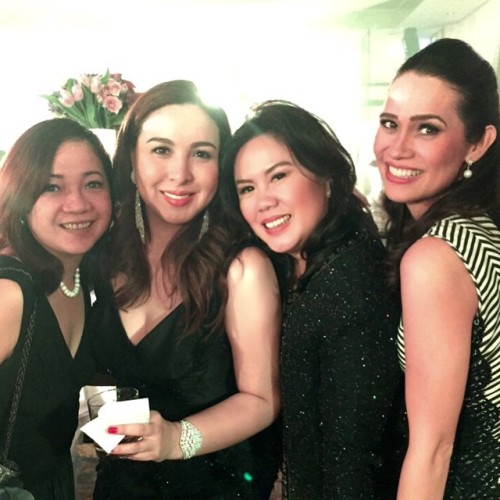 There is this moment of the night that is precious to us-when Anthony gets a chance to greet Julia the lady with the same embrace he has given her through the years having been the Capitolian kids'constant playmate, tickler and buddy.  Some things will just forever be no matter what age the kids may be.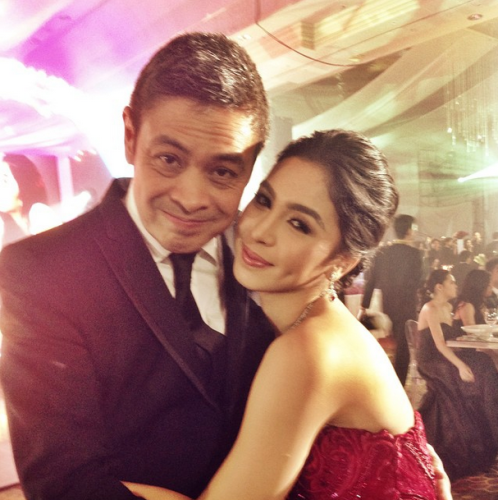 #JustJulia because forever and for always , she will always be that simple yet complex and intricately wired babe that never seizes to amaze us.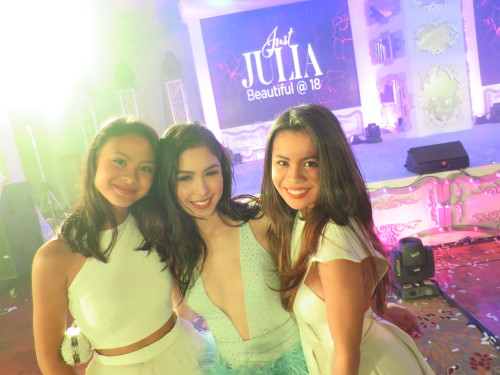 Thank you for a lovely party you have carefully chosen for those dearest to you, Julia. We had a fabulous time and we wish you the very best for the many years to come!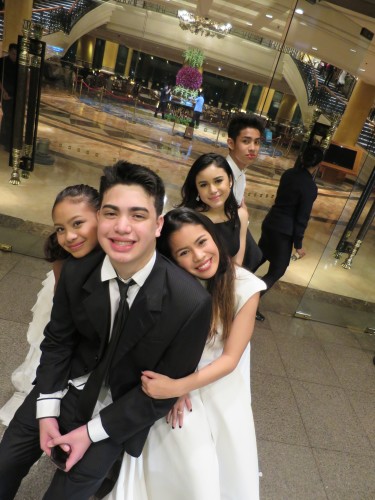 (Visited 678 times, 1 visits today)
March 11, 2015 by Mommy Maricel