mommy talk my passions my bulletin
My daughter, Ella insisted we visit the BenCab Museum last May 30th even though we had other days to find time to go and I am so glad we gave in because it turned out to be a wonderful surprise!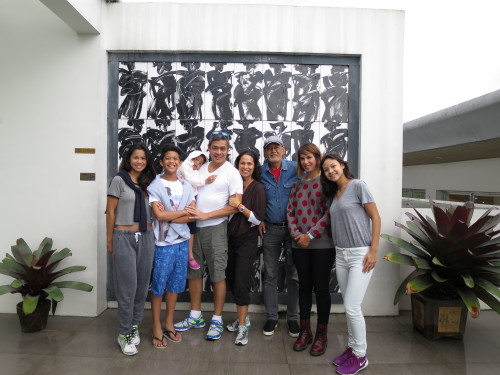 It was a perfect time for me to share with my children the history behind BenCab's portrait he did of me and how I am a proud owner of his works.
BenCab managed to find time to sketch me when I came to visit his studio to avail of his precious works.  This was in 1992 and I learned that this was a special year for BenCab because it was the same year the received the Gawad CCP Para Sa Sining (CCP Award For The Arts) for Visual Arts, awarded by the Cultural Center of the Philippines (CCP).  It was a special year for me as well as it was the same year I got engaged to be married to my husband, Anthony.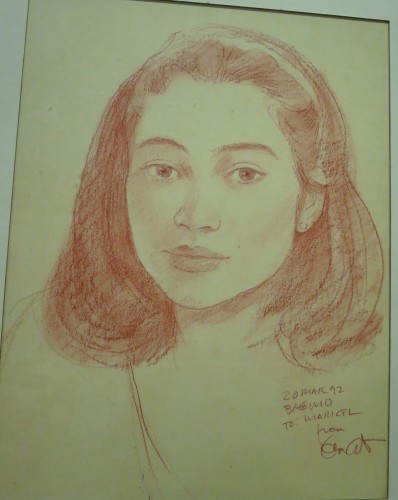 We were made to feast with the abundance of nature that our National Artist, Ben Cabrera made a way to preserve by actually purchasing all that our eyes could see so we could enjoy the glory of God's masterpiece which shone and stood out through the gloominess of the afternoon.  This is his legacy to his people and a wonderful gift that spells of love to the city that provided him so much inspiration all these years!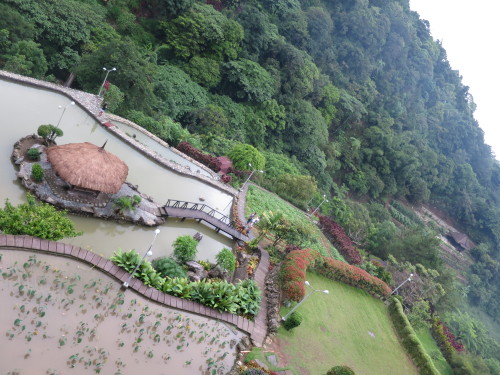 We have also been treated for an afternoon to spend time with BenCab, himself and to be last minute guests to his latest exhibition, Ode to the Flag, which was launched that very same afternoon we were there.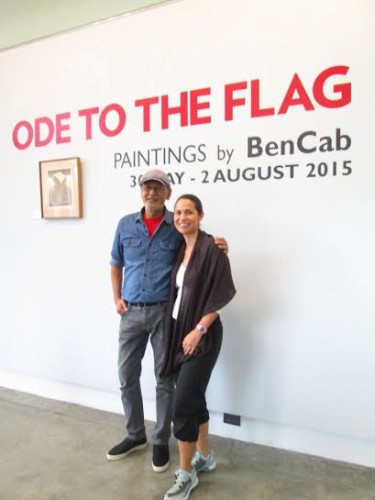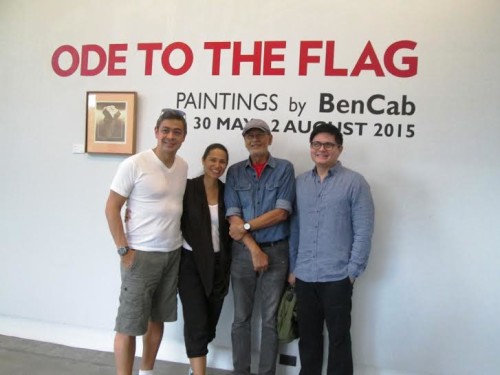 Our dear friend, Rowell Santiago whom we have not seen for quite some time also graced the occasion so we had an instant reunion!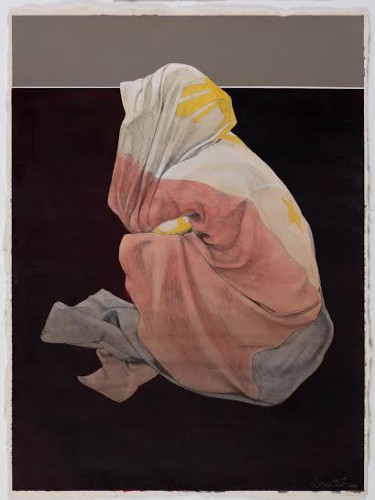 The Ode to the Flag happens to be one that brings back to our memory the etching of our Philippine flag done by BenCab as a young artist. It was 1975 when it was featured and it was also around the same time that he painted an image of the patriot, Macario Sakay as a flashback to the revolutionary days of our nation.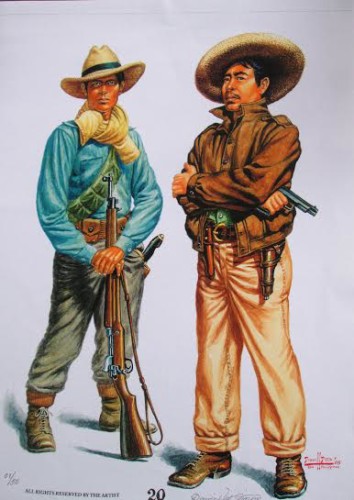 BenCab introduced us to his classmate, Dan Dizon whose 27 works are also on display at the Print Gallery. All limited edition prints are of the original watercolors made in the 90's as he relived his memories from his childhood, having witnessed the war.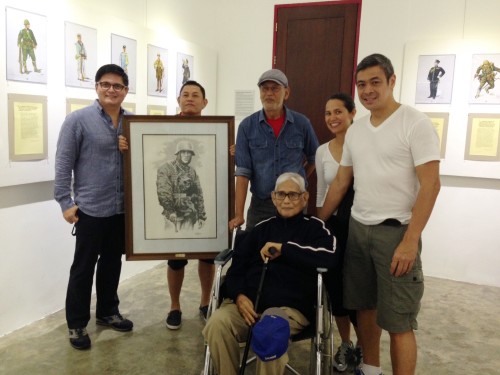 As a young boy, Dan was inspired by his father's art and his love for the Philippines. When the Japanese officers noticed Dan's penchant for the arts, they supplied him with art materials and even posed for him with their shiny firearms. That led to his discovery of being able to draw detailed military equipment and vehicles from memory.
*******
ODE TO THE FLAG is part of BenCab 50 Creative Years, the yearlong celebration of BenCab's 50th year as artist, and signals likewise the national remembrance of Flag Day on 28 May, a prelude to the 117thIndependence Day of the Philippines on 12 June 2015. The exhibition will be on view until 2 August 2015.
WORLD WAR II SOLDIERS IN THE PHILIPPINES will be on view until 30 June 2015.
BenCab Museum is on Km. 6 Asin Road, Tuba, Metro Baguio, and is open daily except Mondays, Christmas Day, and New Year's Day, from 9am to 6pm. For more details, call tel. (074) 4427165 or 0920-5301954; email bencabartfoundation@gmail.com; or visit www.bencabmuseum.org
(Visited 374 times, 1 visits today)
June 5, 2015 by Mommy Maricel