my passions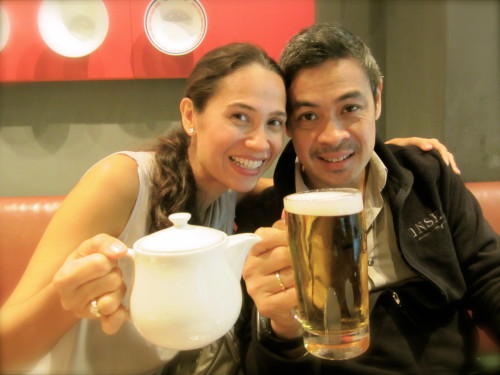 It's Valentine's Day and my kids and the rest of the world are expecting my husband and I to be cheesy…Argh! I hate dates that require 'cheesy' moments!  I love everyday spontaneous expressions of love that are the outcome of overflow from genuine surrender to each other.
For years, my husband has tried to woo me with flowers, chocolates, notes and sweet stuff…I love them too but not when they cost a fortune on Valentine's Day! Haha! I hate the traffic and the commotion brought about by this whole thing but hey, my kids want to see us throw love at each other today more than ever so I will succumb to the pressure and enjoy…
Will share what we manage to come up with …In the meantime, here's my greeting..
To Anthony, my ONE and ONLY, TRUE LOVE and BEST friend…
My HUSBAND of 20 years whom I married at the prime of my youth
The FATHER of my 5 awesome children
My NUMBER 1 fan, encourager and prayer warrior who LEADS us to the RIGHT way
I LOVE YOU!!!
To this love that has been sustained by the Grace of God thru all these years-
A union so amazing that excites me more and more to wake up to
THANK YOU and CHEERS!!!
-Me
(Visited 180 times, 1 visits today)
February 14, 2013 by Mommy Maricel