mommy talk events fitness
I had such a memorable time at the GoWell Wellness Retreat last October 5-7 at Shangri-La Boracay. I so needed that break because I was sick for a month before that and was not cleared by my doctor to run the Chicago Marathon with my husband, Anthony.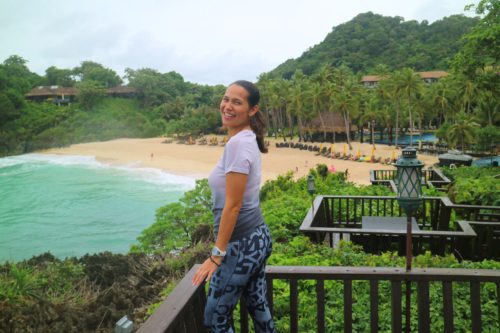 It's a good thing my dear friend, Jaymie Pizarro who is Sunlife GoWell's Marketing Manager kept my slot open to have the chance to be revitalized and renewed in this special event.   Another big surprise and blessing was to have my elementary schoolmate and co-parenting advocate, Janice Villanueva A.K.A. Mommy Mundo as my roomie! We had loads and loads of stories, fun adventures and much laughter till our bellies ached!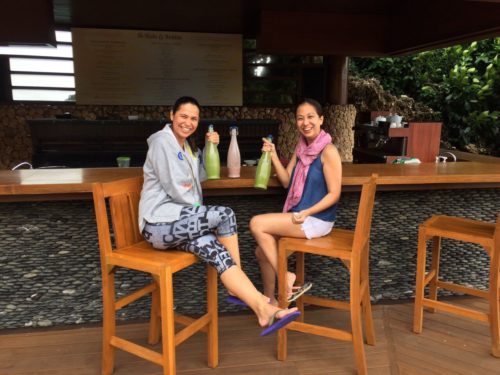 Jaymie's GoWell team hopes to achieve holistic wellness with their new campaign.  Her team's goal is to encourage the overall health and wellness of an individual's body, mind and soul.  I think we all agreed that this was very much achieved and the launch, a success gauging from our photos.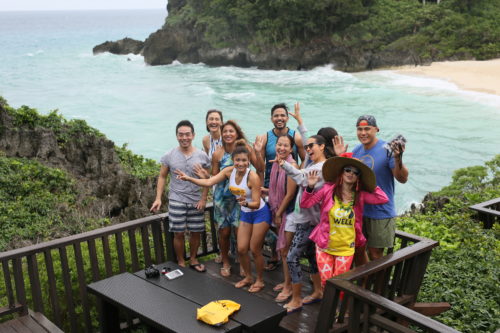 During our stay, the weather was quite gloomy but that didn't prevent the GoWell Team to go ahead with the plans as scheduled.  Thank you, Sara Black for this selfie, which showed how much we glowed!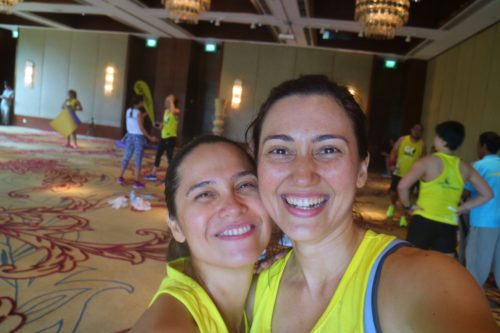 And this is why we glowed: we were treated to lots of enriching activites such as a Sunrise Run with Jaymie Pizarro, Sweat Session with Nikki Torres, Yoga session with Bubbles Paraiso, and a calming Meditation moment with Neil Salang,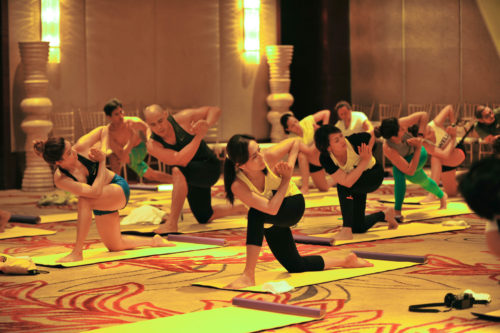 Our minds were renewed about what it means to nourish our bodies with the right kinds of food thru an Eat Well Talk with Chris Everingham and then our  tummies were filled with honest to goodness food by an actual food prep with GoWell Healthy Kitchen Preparation session with Marie Gonzales of Kitchen Revolution.
I made this 🙂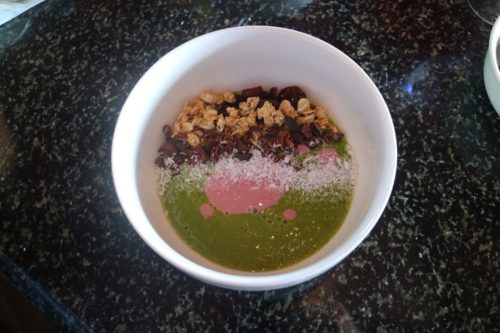 And had tons of these…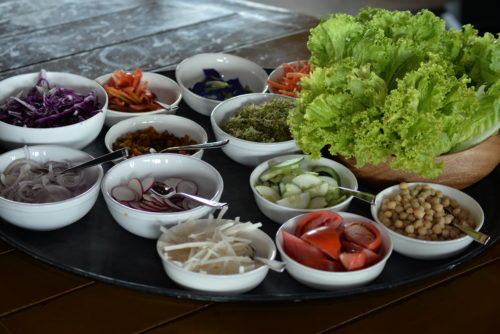 This new generation wellness product of Sunlife is all about prevention of disease by providing access to a wealth of health and wellness information.  Members may join fitness and wellness events and learn from nutrition and health experts just like what we have been privileged to enjoy during the GoWell Wellness Retreat.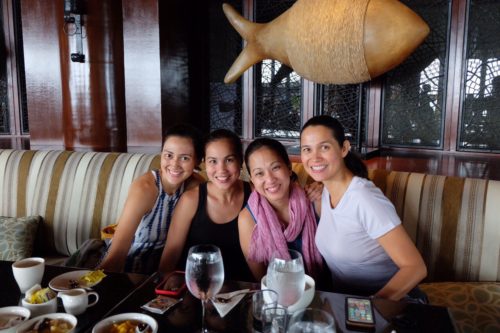 The plan offers diagnosis, treatment and rehabilitation as well so that it gives one a comprehensive life and health protection.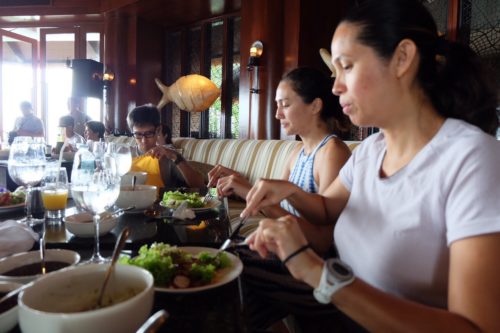 A GoWell member may also avail several benefits including discounts in partner establishments such as R.O.X., The North Face, Newton, Runnr, New Balance, Hi-Precision Diagnostics, CW-X, AQ Support, Urban Ashram, Anytime Fitness, and Garmin; and access to community workouts such as Zumba, cycling classes, and yoga.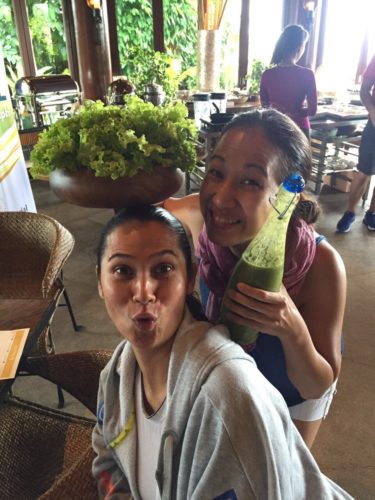 To join the GoWell community, one simply has to visit the website www.gowell.com.ph and register for free to become a member.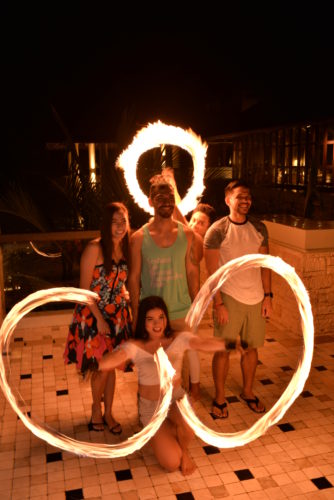 The site offers fitness and wellness content with articles from experts such as 360 Fitness' Coach Chappy Callanta, sports nutritionist Harvie de Baron, yoga instructor Monica Manzano, and The Sexy Chef's Chef Barni and Rachel Alejandro, among others.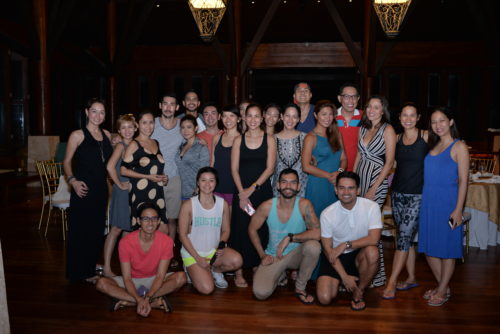 My wellness is something I take to heart.  As a mother, I believe that the more I take time to take care of myself, the more I am able to be a blessing and not a become a burden to my family and those around me.  As the saying goes, when mommy is happy, everybody is happy!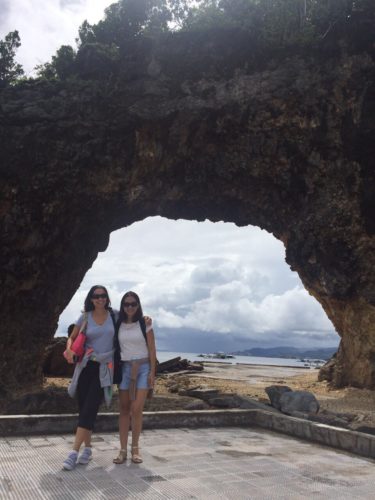 (Visited 261 times, 1 visits today)
October 20, 2016 by Mommy Maricel