mommy talk my bulletin
I'm so happy to share with you about this event I had with Oster Philippines wherein we collaborated for a chance to prepare healthy meals and have fun conversations with Mommies.  My idea of preparing a meal does not involve sitting to wait for a finished dish.  Rather, it is engaging throughout the preparing and cooking process to enjoy the food together.  That is exactly what we did that gloomy afternoon in July after Glenda hit.  It was a welcome change from all the sadness I had felt from the turmoil Glenda left…but that is another story…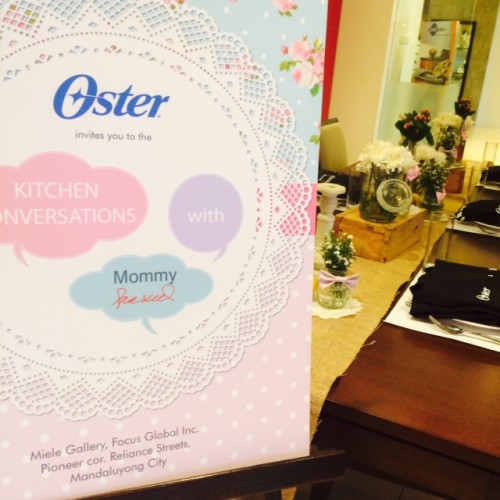 I was really touched that the Oster Ph team prepared for each one lovely aprons for each of the Mommies to be present which actually set the mood for a working together mode.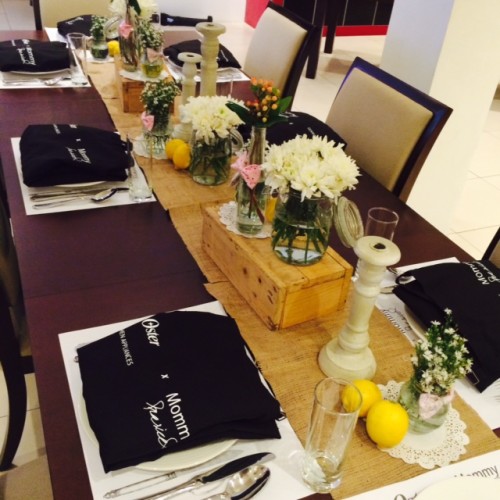 We first embarked on a healthy smoothie recipe which was really simple to make as each one of us just put in all the ingredients in the Oster blender according to our preferred taste and voila, we were perked up in a jiffy!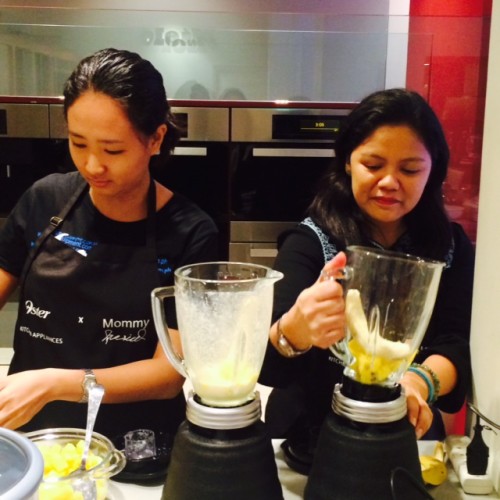 When serving to our family, it really helps to make it look delectable so they keep wanting more.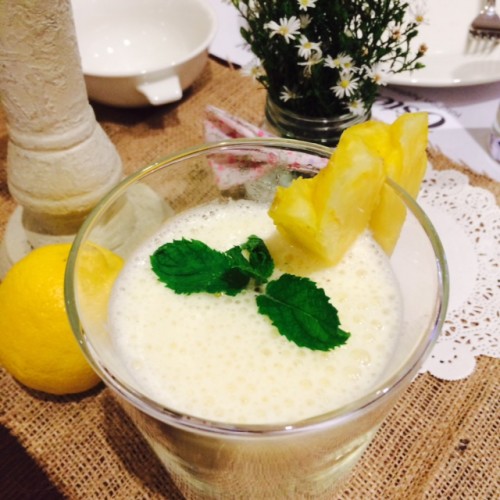 Plus we have a good excuse to throw in some of those things that normally kids would veer away rom like herbs and veggies but if they look appetising, they would surely try it and get hooked for good 🙂  This next recipe we made is a healthy panini.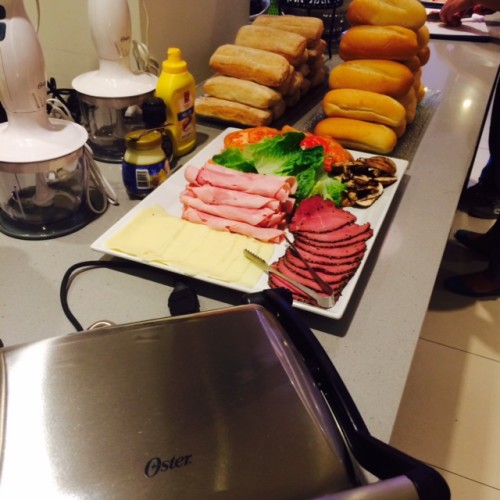 I learned this recipe from my brother in law, Jinggoy Buensuceso and loved it ever since.  It has helped me serve many folks without so much hassle.  I laid out all the ingredients we needed and put it in our preferred Le Coeur bread. Then we placed the sandwich in an Oster double contact grill and that is how simple it is!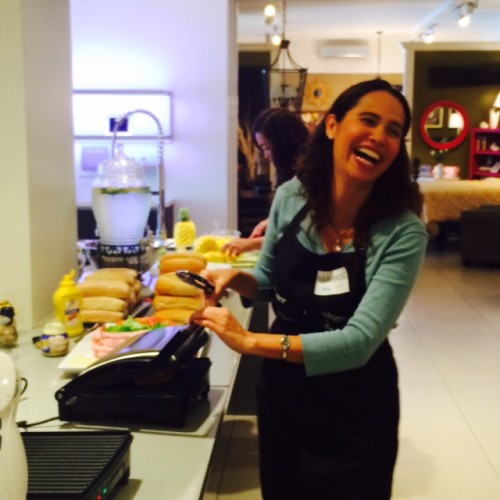 Perfect snack or even 'baon' for school or the office!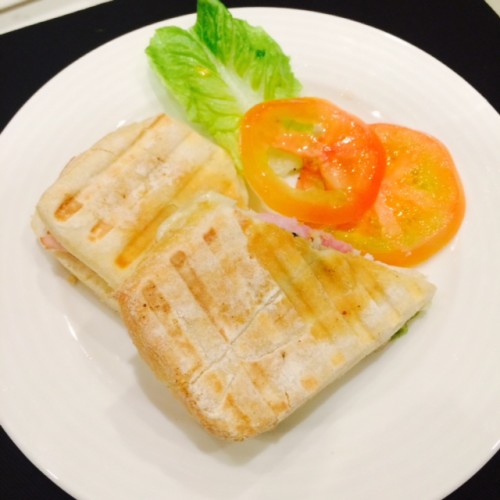 We moved on to make one of my most favorite pasta sauces- Pesto Sauce.  I made a variation though and left the garlic out.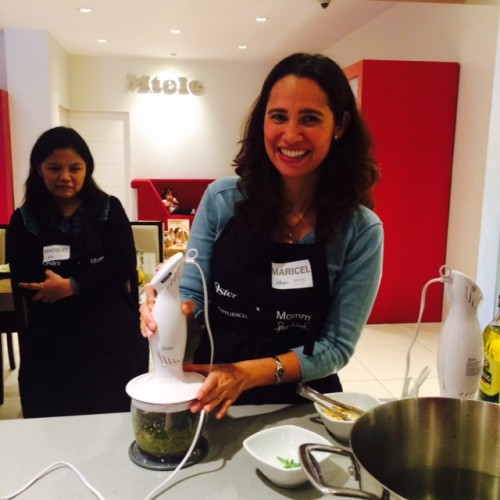 I used sundried tomatoes too and chopped all the ingredients in the Oster stick mixer.  That easy!
One of our participants brought her 3 year old daughter and this was her favorite.  This is always a hit in our home too for our children.  Glad to know it gives the same appeal for other children as well.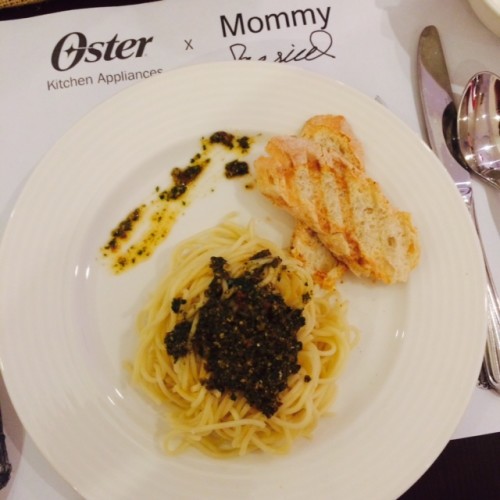 Our main recipe for the day is one of my most loved dishes- Kamameshi rice.  I learned about this recipe from my London based dear friend, Ria Sta. Maria.  She and her family welcomed us to their home and fed all of us with one whole rice cooker full of all the sumptuous ingredients that consisted of veggies, meats and rice.
Ria said to just follow every single step found in the Assumption Cookbook Pearl Edition and yes, yes, this did not disappoint the mommies in our kitchen that day.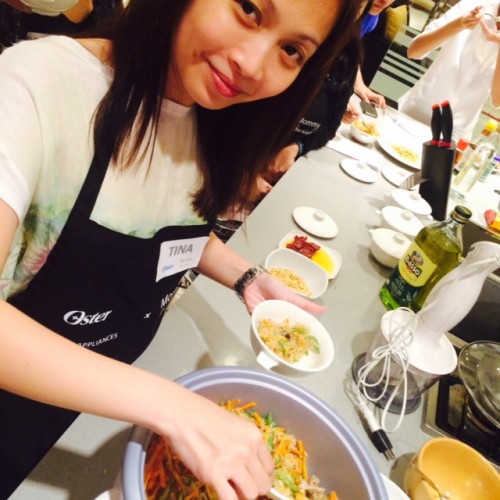 The portabello mushroom added to this dish is a killer.  Perfect for vegetarians like me 🙂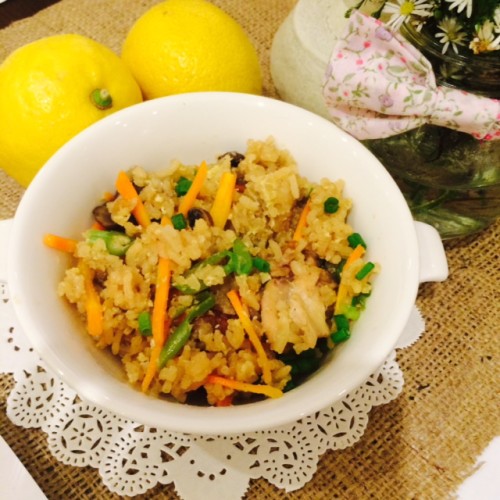 It was short and sweet and am looking forward to more times in the kitchen with other mommies who love good food and simple moments and lovely conversations.  Till next time, join us!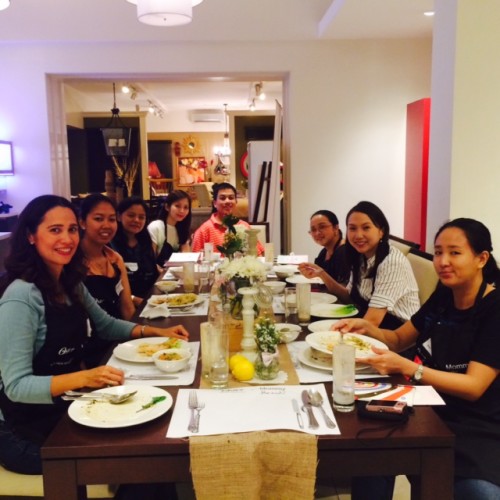 Thank you to mommies Tina, Donna, Racquel, Karen(Karen is the only unmarried participant) and Kar for joining me.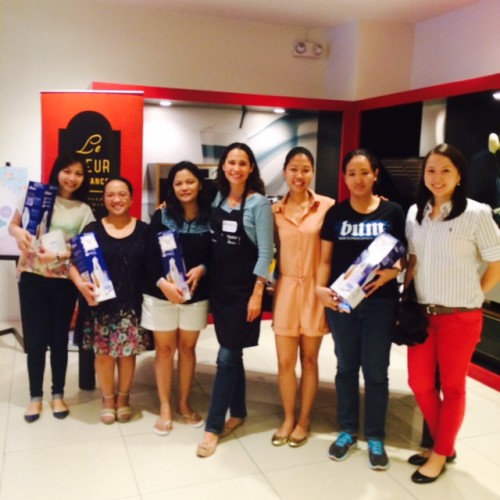 Huge thanks to the the dream team that made this event happen-Oster Ph dream team who made this wonderful event happen:  Joanne Rodel and Deen.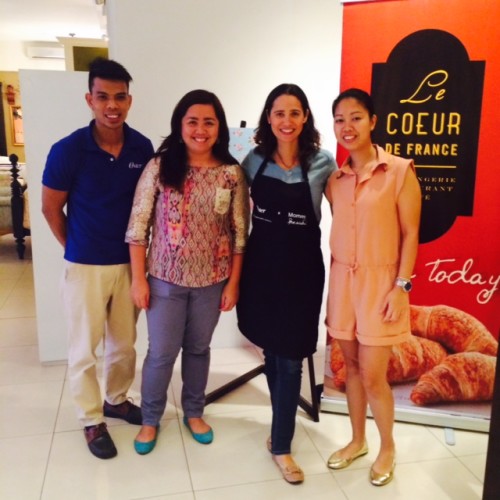 For a copy of all the recipes I've mentioned, visit Oster Ph's Fb site osterinphl and on Instagram: Osterph
(Visited 220 times, 1 visits today)
July 25, 2014 by Mommy Maricel