mommy talk
Some of you may have been part of my discussions with expectant moms and mommies with active kids on Twitter and Facebook the past two weeks.  This was thru the initiative of Huggies Philippines.  Last Saturday, Feb. 28th, I had the chance to have a live dialogue with mommies at the Mommy Expo in The Loft at Manansala, Rockwell.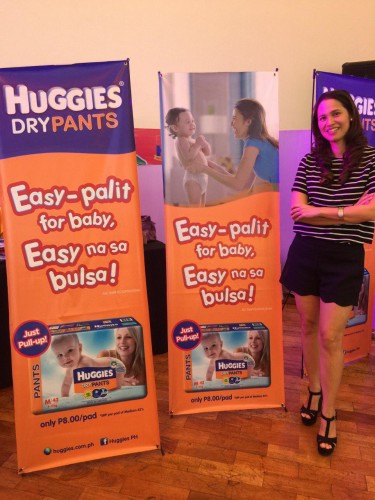 I love having such exchanges with mommies and am so thankful to Huggies Philippines for giving me the chance to be present there for Mommy Mundo's special event.  It's one thing to conduct a seminar on parenting and have a prepared set of stuff to present but I believe it is very special to actually have mommies and daddies gather together for a conversation so we could learn from each other.
Here are some of the things we discussed and more.  Perhaps you could pick up something from some of the questions raised as well.
On feeding the baby
My baby isn't eating so well because of chocolates and candies
My baby at four years old thrives on milk more than food 
Am I feeding my baby enough at 9 months with my breastmilk and solids?
—When it comes to feeding the baby or child, I reminded the parents present that we must understand the fact that we cannot possibly feed our child properly when they are not hungry.  I suggested to do away with snacks in between meals and to include milk with the meal and not before the meal.  When the baby is able to establish a clear routine in feeding, and mommy is consistent with making sure baby or toddler goes to a proper place for eating, then proper nourishment follows.
—Babies who are already on solids should rely more on the solids than breastmilk but it doesn't mean that breastfeeding has to stop.
—I don't recommend giving children the liberty to eat chocolates, chips and candies at any time of the day or week.  In my home, my children ages 0-10 are only allowed chocolates, chips and candies on Sundays.  They have thanked me for that and I can attest to the fact that they have grown to appreciate other kinds of foods to nourish their growing bodies.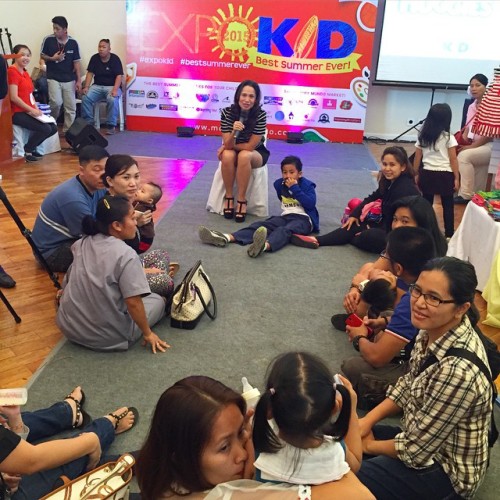 On concerns about the active baby
Restlessness of baby all throughout the day
So much time devoted on gadgets and nothing else
How to keep an active child busy
—Most of the kids nowadays are hooked on gadgets.  I encourage other forms of play and zero gadgets use for children ages 0-2 years old.  It would be best to have the child enjoy the outdoors or be consumed with quiet play times with legos or bricks or maybe stuff they can do at home with their parents or siblings like cooking or baking.  A baby is normally restless when the energy is pent up inside and not consumed.  Parents will benefit from finding creative ways to make their active babies have ample time for play and discovery.
On bonding with the baby
What parents usually do to bond with their kids
Importance of sleep and play
Comfort and savings with the right diaper partner
Bonding with our children can be anywhere and anytime.  Parents must make an effort to give undivided attention when it is time for bonding.  Occasional checking of phones and gadgets are fine but best done after official bonding time.For parents with active babies, I recommend Huggies Dry Pants so that there is little or no interruption for their active child when at play and it is easier to help the child change diapers.  With just one peso more, I don't mind paying for a level up in my diaper brand.  Huggies Dry Pants has been beneficial as well in toilet training because the children can relate to it as their regular underpants.
Keep those questions and concerns coming and I will try my best to answer them via my FB site: https://www.facebook.com/MaricelLaxaPangilinan or click on the FB icon here on my blog.  Happy parenting!
(Visited 165 times, 1 visits today)
March 2, 2015 by Mommy Maricel