mommy talk my passions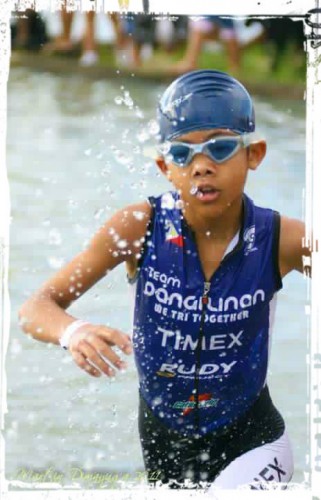 I can't let this day pass without greeting my son, the Kuya na Bunso / SuperBenj here in my blog.  Eleven years of life, literally a celebration of life, love and lots of energy!
A survivor in every sense of the word having had open heart surgery at 4 and then coming out as a champion many times over in various sporting events like soccer, table tennis and triathlon.  He loves the wild and can't live without it.  Thrives tinkering with gadgets and the discovery of tools to help him survive the jungle. He worships Jesus and gives Him credit for all that he has become and all that he ought to be .
In all his being wild is a boy with a huge and soft spot for people, animals and his surroundings.  Best of all , we thank God for Benjamin for his sweet ways and for his generosity in everything he owns.  The fact that he loves to cuddle and curl up with me and his daddy even to this day is something we constantly cherish.
We thank God for another year and look forward to many, many adventures with our Benjamin. Happy birthday, my Benjamin!! ❤❤❤
(Visited 284 times, 1 visits today)
August 2, 2012 by Mommy Maricel