mommy talk my passions fitness
It has been quite an incredibly busy but amazing weekend.  I spent it with my Honey, just the two of us.  We have to do that regularly -we owe it to ourselves and our children.  When we go out on a date whether we like each other or not, it makes us love each other more.  We have been finding ourselves more fond of each other the past several years and finding ourselves alone with each other has become more and more something we look forward to having.
The most difficult part though is leaving our kids.  In the case of Solana, we have to really explain to her how many sleeps we would be gone and for what purpose.  A nice, engaging story before heading off is something she really appreciates and helps her cope during our absence.
After his story, Anthony prepared breakfast in bed for Solana.  This made her really happy.  Simple things make a big difference in our children.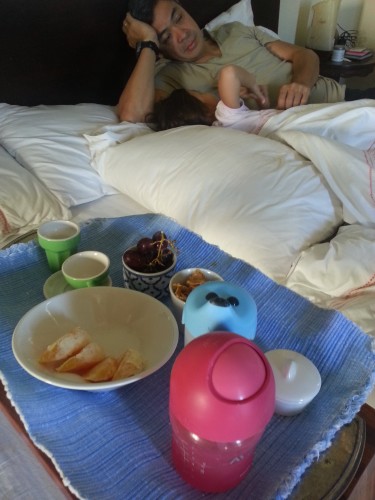 We started the weekend with Anthony's TV 5 Teleradyo show , Magbago Tayo on 92.3 FM.  It was so fun having to guest with our friends, Vic and Avelynn Garcia because they talked about their new book, Mag-asawa'y di Biro.  We shared a lot of stories about all kinds of marriages and laughed a lot about what it entails to keep a marriage alive and thriving.  One needs to have a great sense of humor to stay in a marriage.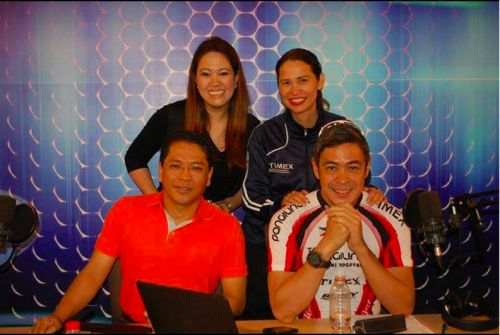 Right after the show, we headed to Subic with our Tri gear.  We are so blessed to have the support of our sponsors who really make our races so much worthwhile with the top-notch gear and accessories.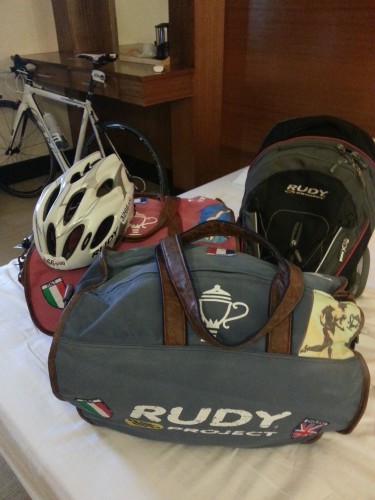 We would normally race as Team Pangilinan in most of our races but for the Century Tuna 5150 Triathlon in Subic, we were so privileged to have been asked by our dear friend, Dyan Castillejo to race for Sports Unlimited as she was to cover the event for her show.  It was something that came as a blessing as it pushed us to really get started with our training-finally!
It's great to be in the midst of our Tri family once again and it pumps up the excitement in us to keep at it with our training and racing because their vibe is so into this super engaging sport called  triathlon.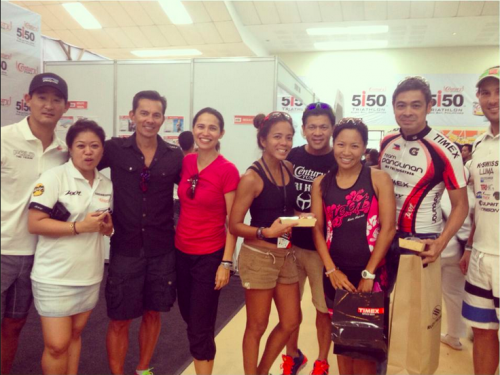 Photo c/o Lara Parpan (Polo Tri Team)
Here's my armor: Rudy Project Ability shades, Zoot visor, Squadra suit, Timex watch (not seen here because I was already wearing it 🙂 ) , Gatorade for hydration &  Zoot shoes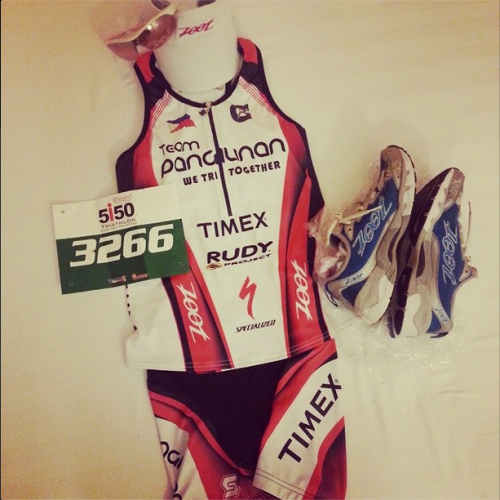 Dyan (our swimmer) is shown here with a mermaid she will swim with from a photo taken by Princess Galura (Sunrise Events' secret weapon and organizer par excellence).  She swam with over a thousand others and I find this such an amazing feat because she also covered the race .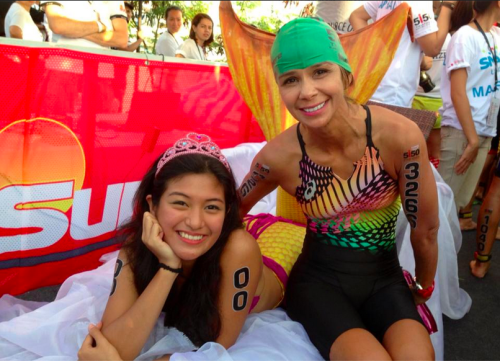 One of the best parts of being in a relay is that you get to race as a team and cheer each other.  It was Anthony's first time to ride his Felt Bike and did very well amidst the slippery hilly roads of Subic that he managed to maneuver through 40 kilometers without struggling so hard.  He slipped and hurt himself a bit, but finished strong to lead me to get a good run start.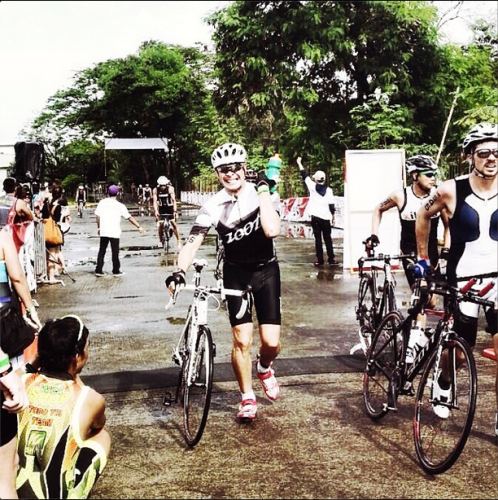 I was very happy with my run under the killer heat of the sun but it's a good reminder of the days to come that I must prepare for -when we go for double the distance as a team again for Cebu's 70.3 Ironman in August.  Good finish for a great race with lots of fun!  We did it!
We thank God for a lovely weekend and wow, amazing view going home, reminding us that there are still many races and seasons in life to conquer together.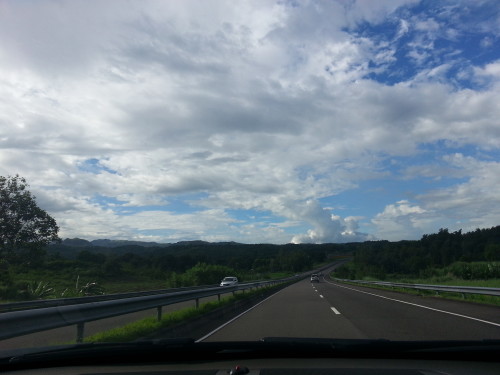 (Visited 392 times, 1 visits today)
June 30, 2014 by Mommy Maricel