mommy talk travel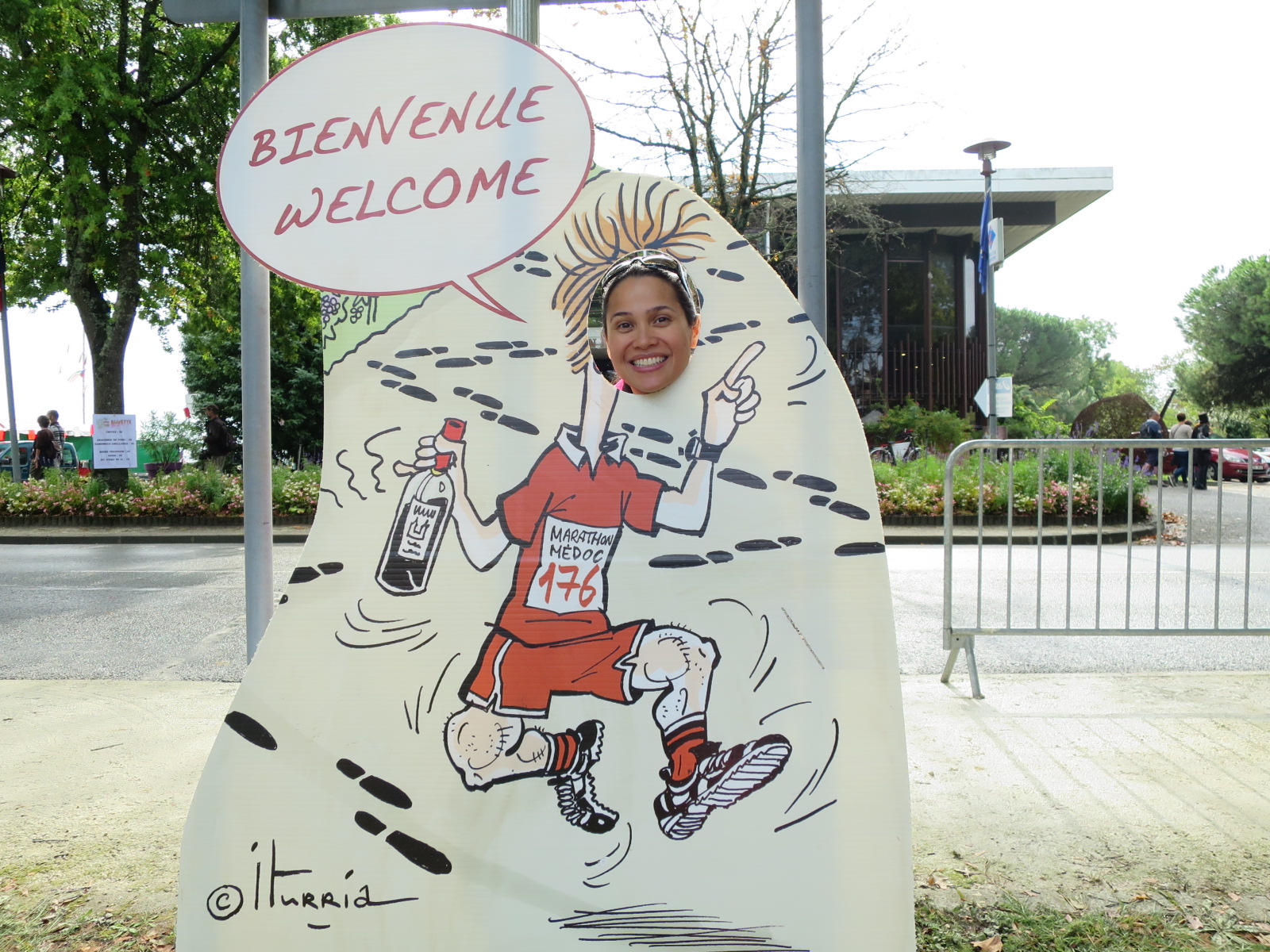 Thank God, I have had quite a lot of time to prepare for our trip to Bordeaux so Anthony may participate with Team Chateau Siran for the Medoc Marathon.  This allowed me to wisely consider all the possible options for travel to France as I made sure I got to go to the BPI Travel Madness Expo at the SMX MOA.  Thanks to the guidance and help of Liza Mamangun our BPI Preferred officer and Catherine Feranil, BPI Credit Cards Head of Distribution Channel Management Retail Markets I was able to maximise and survive with glee, my first time in a travel expo!

I went to every possible booth I could visit and got all the possible paraphernalia I could get my hands on so I could study all my options.  I found Camille of Baron Travel the most helpful travel agent who graciously welcomed all my questions about dates, airlines, time of travel, etc.  I loved the variety of offers that were given to travellers but I noticed that most of them looked very reasonable but had other add ons that was not so enticing to me.  I chanced upon the Qatar Airways booth and though I didn't consider it initially, I'm glad I took a closer look because I soon discovered the surprises that await a traveller like me. I met  Guia N. De Castro, Qatar Airways' Corporate Sales Executive, who happens to be the sister of a dear family friend of ours, Tita Liza and sister also to Anthony's college Aiesec buddy Ria.  What a small world! She shared with me fantastic deals that Qatar Airways has to offer especially when departing from Clark.  I let the information she shared simmer for a while, as I went through all the stuff I gathered at the expo. After three whole days of research, I found that QA actually has the best deal when it comes to price, seat dimensions (let SeatGuru help you compare seat dimensions for your flight) , service, etc.  So I made up my mind and decided on Qatar Airways and I am so glad I did.
Anthony and I took the free shuttle from Trinoma (we missed the departure point at Resorts World,  which would have been closer to our home) to Clark.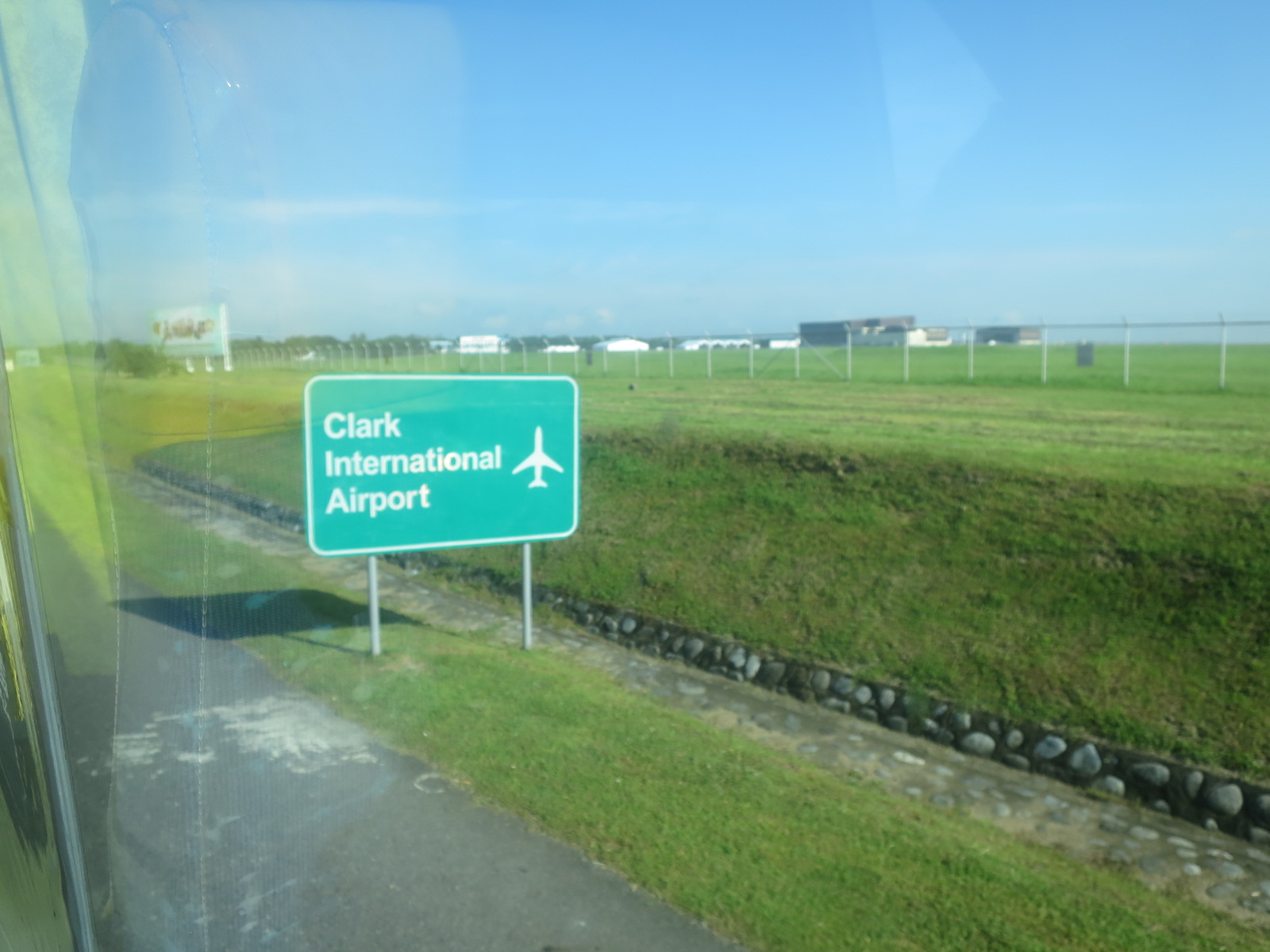 It was a super relaxing and comfortable ride.  I must say it was a quick one as well and this really surprised me.  No traffic!  Checking in at the Clark International Airport was a breeze as there was no crowding and everything was systematic.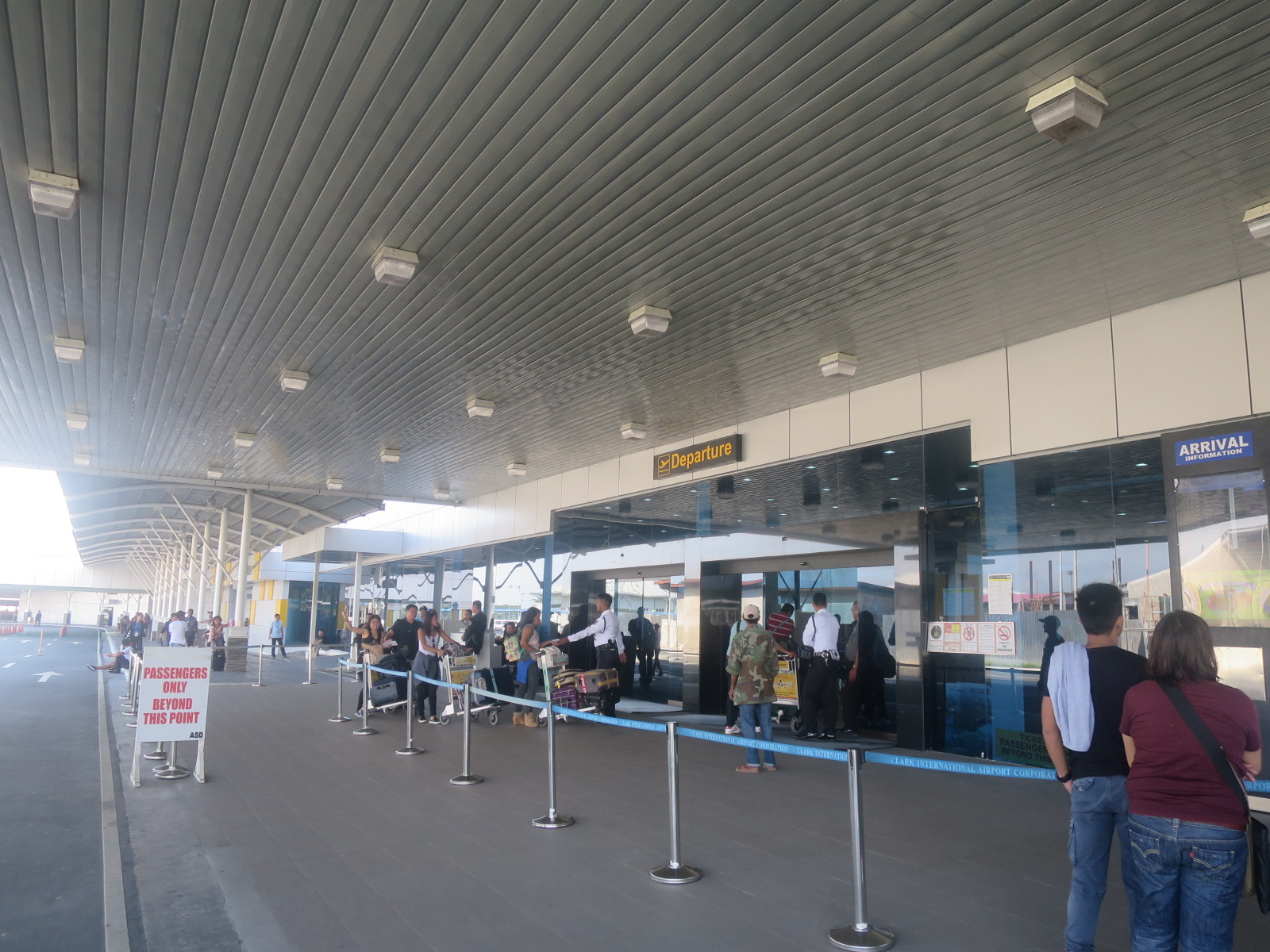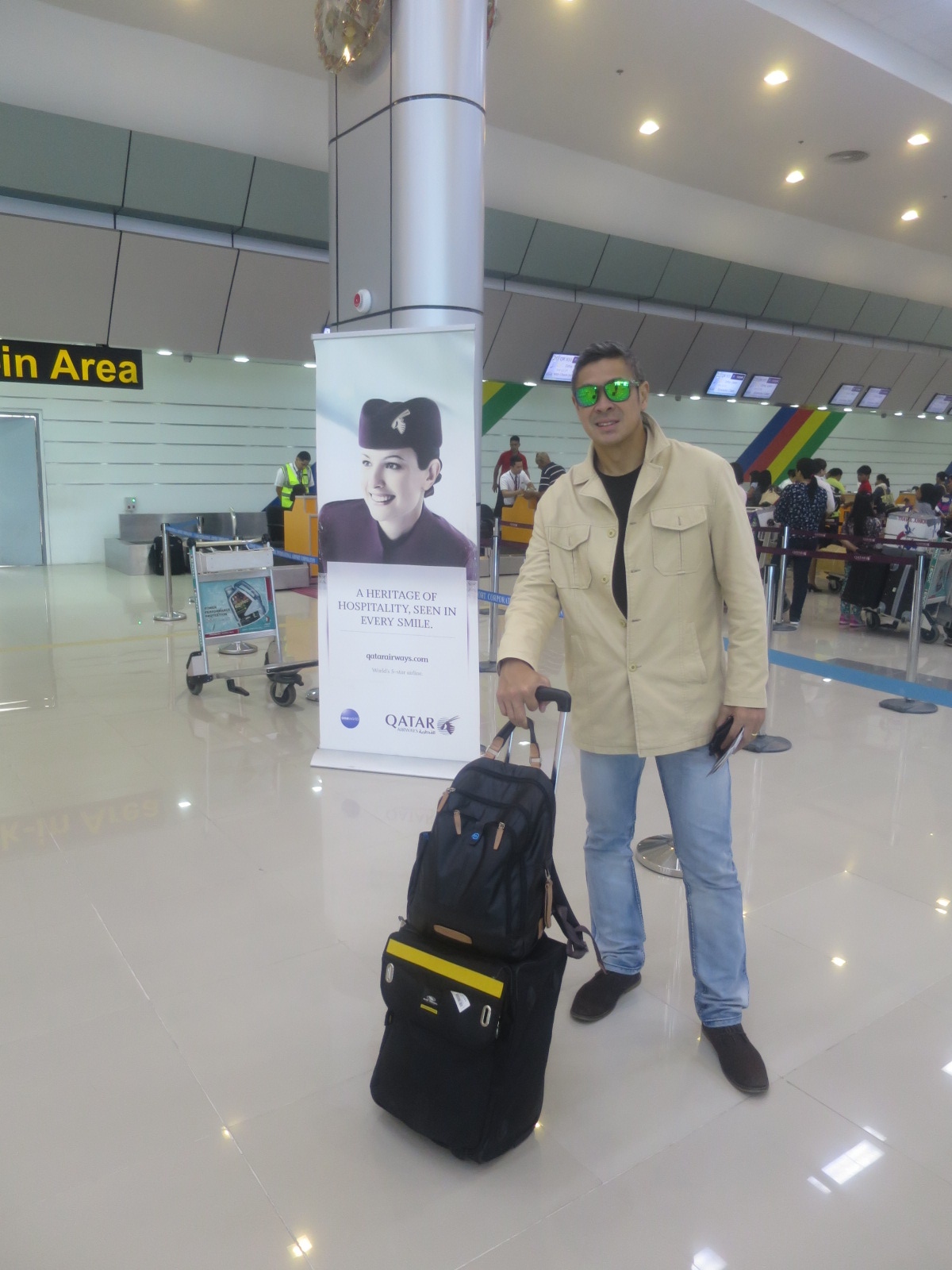 There was no line towards immigration as well.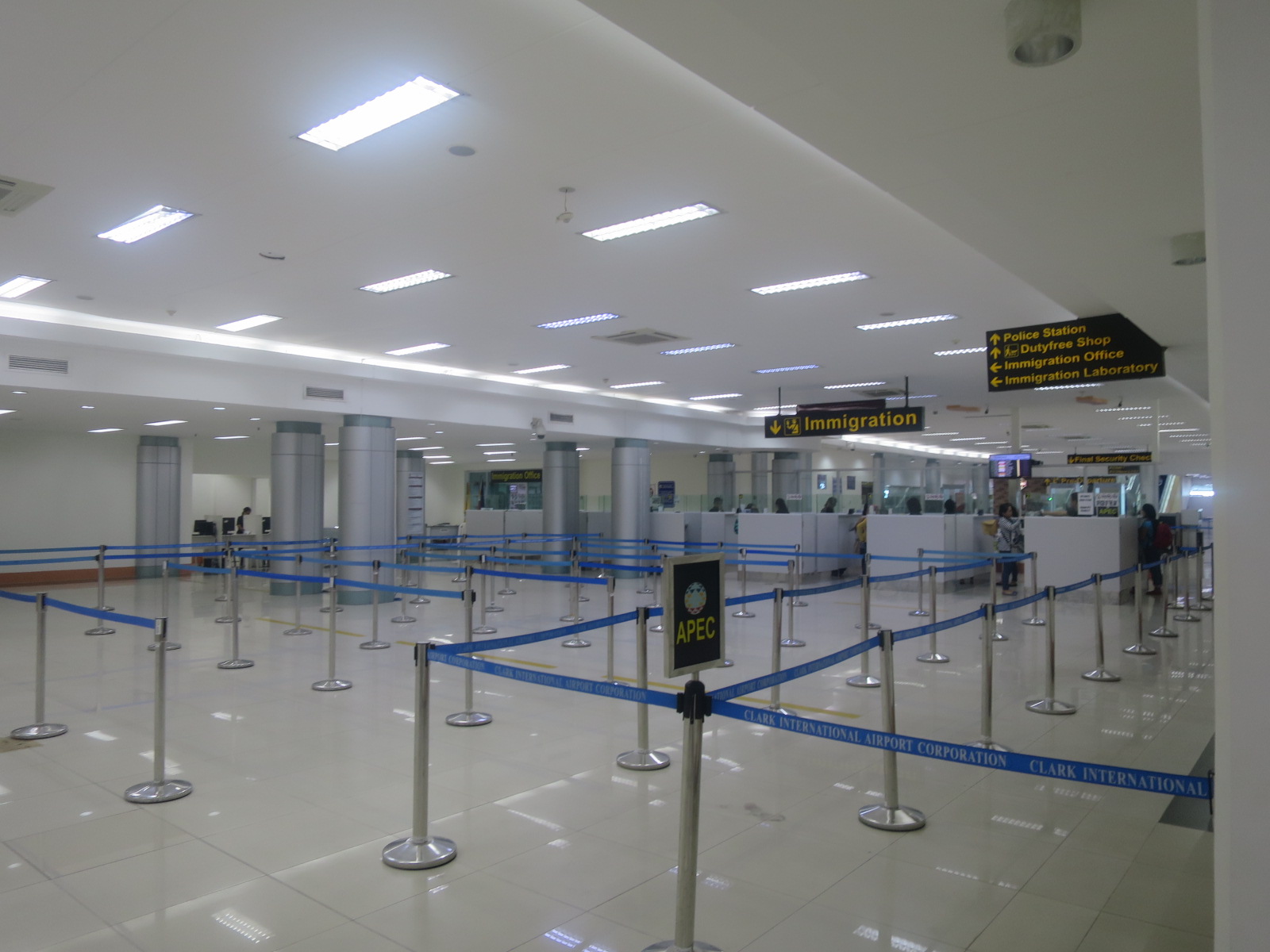 The VIP lounge offered a nice selection of food preferences.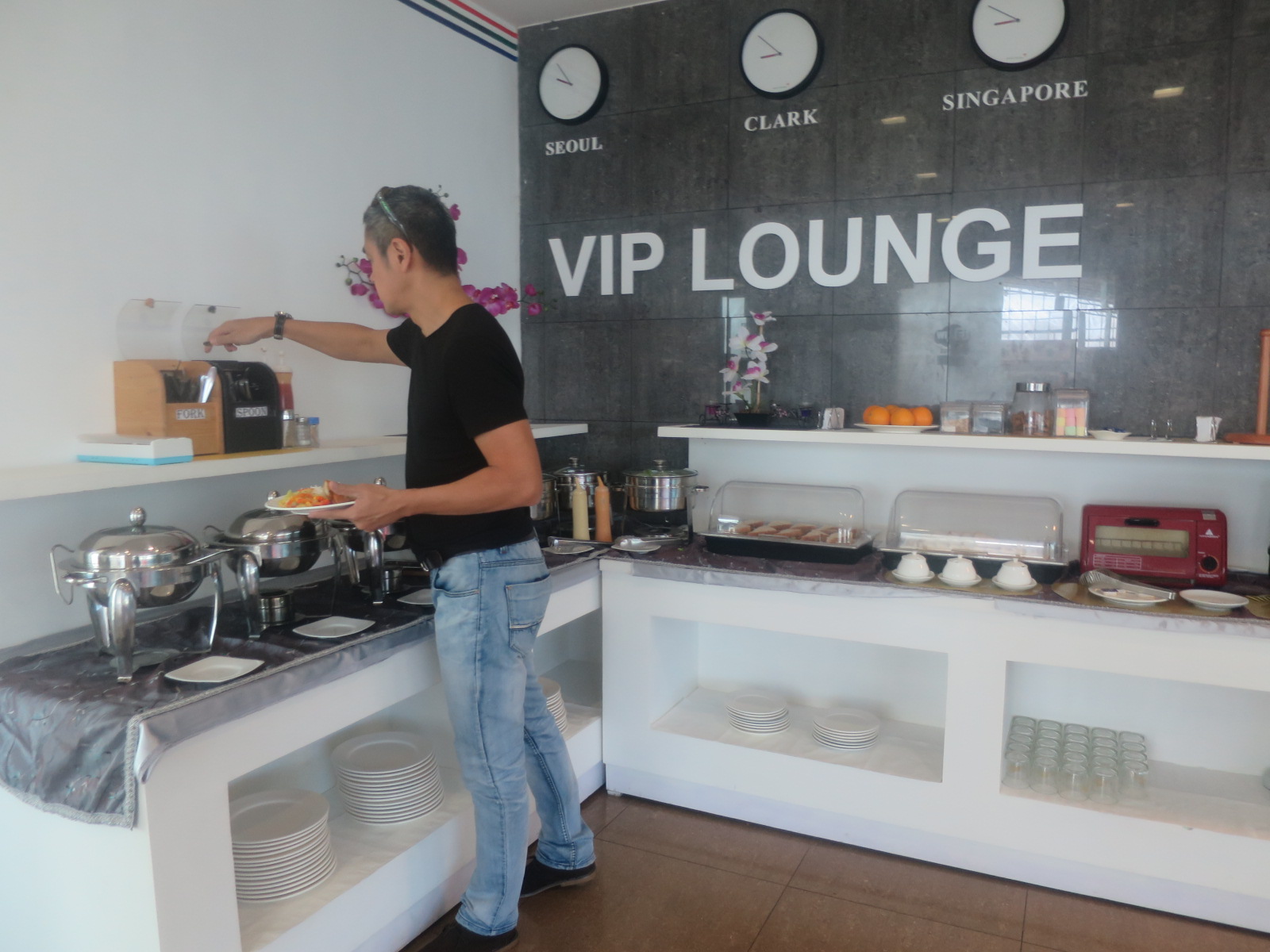 There's also an option to get a relaxing massage before flying!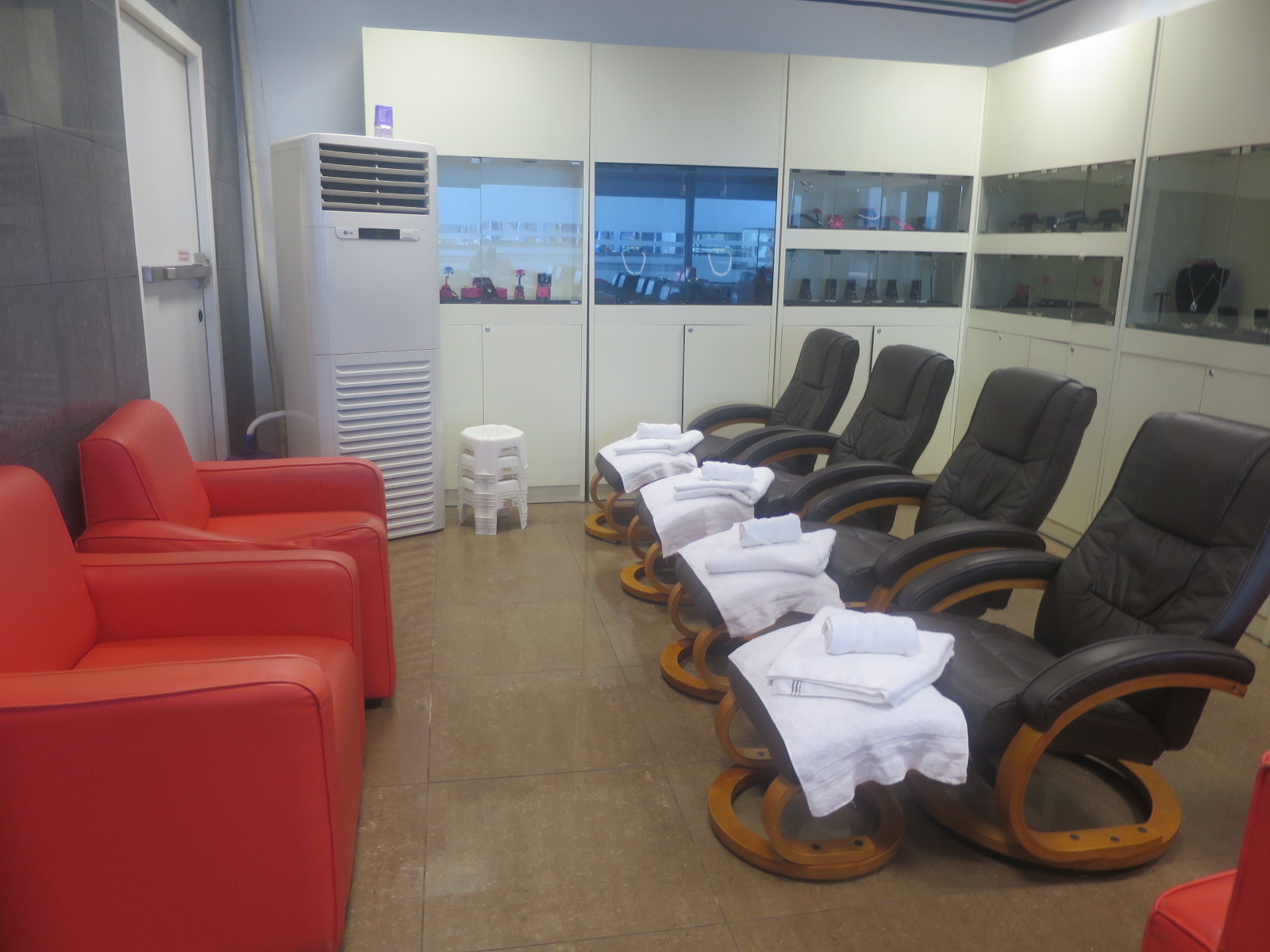 We were then sent off to a safe journey by happy QA staff which made me all the more look forward to great service inside the aircraft.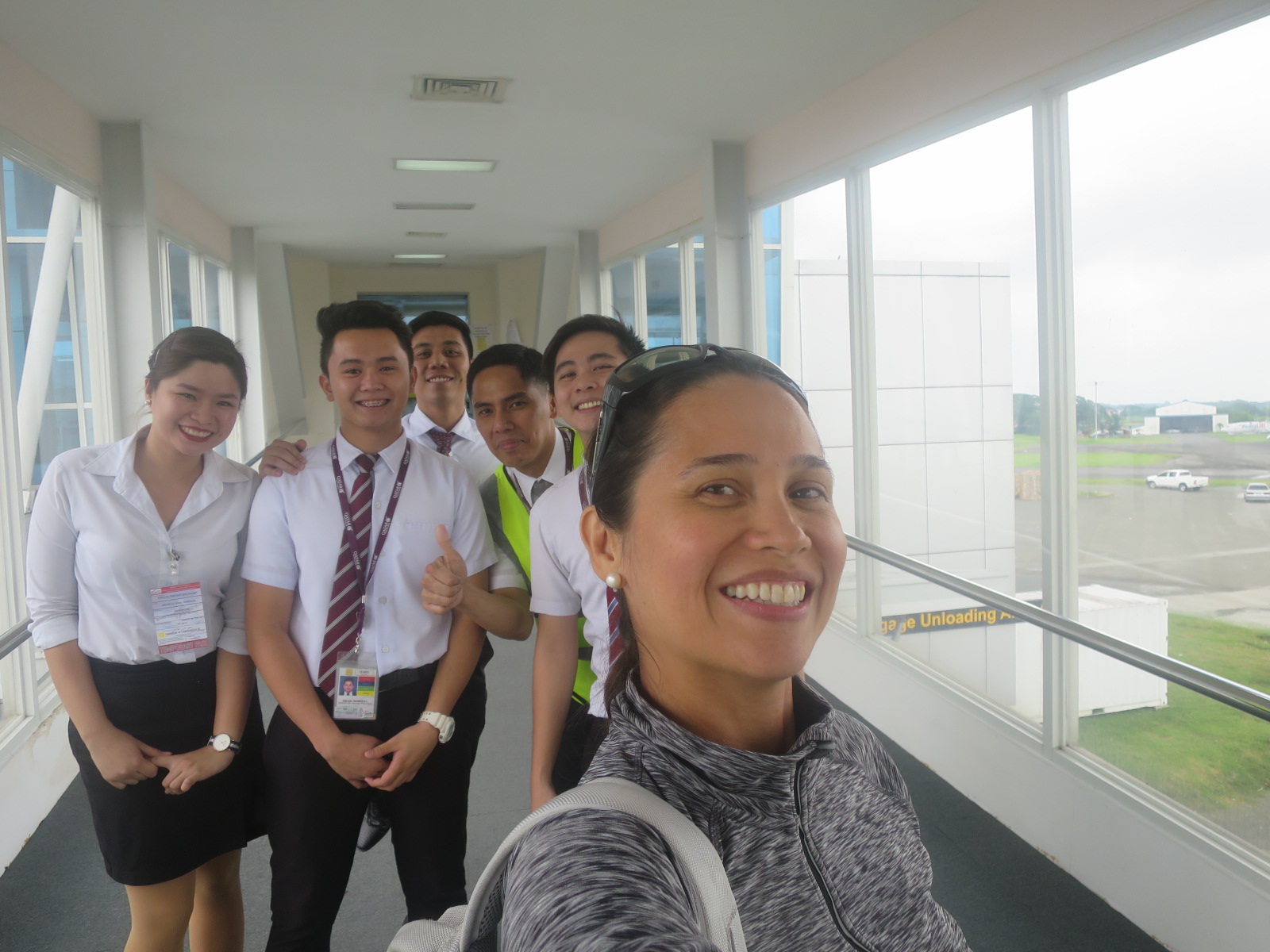 And indeed- the ambiance, food, amenities and service inside the Qatar Airways were impeccable!  Sorry but I have to warn you of the many superlatives you will encounter in this post about our flying experience but hey-it's a first for us with this airline and wow are we undeniably happy customers!
Presenting our business class seats from Clark to Doha-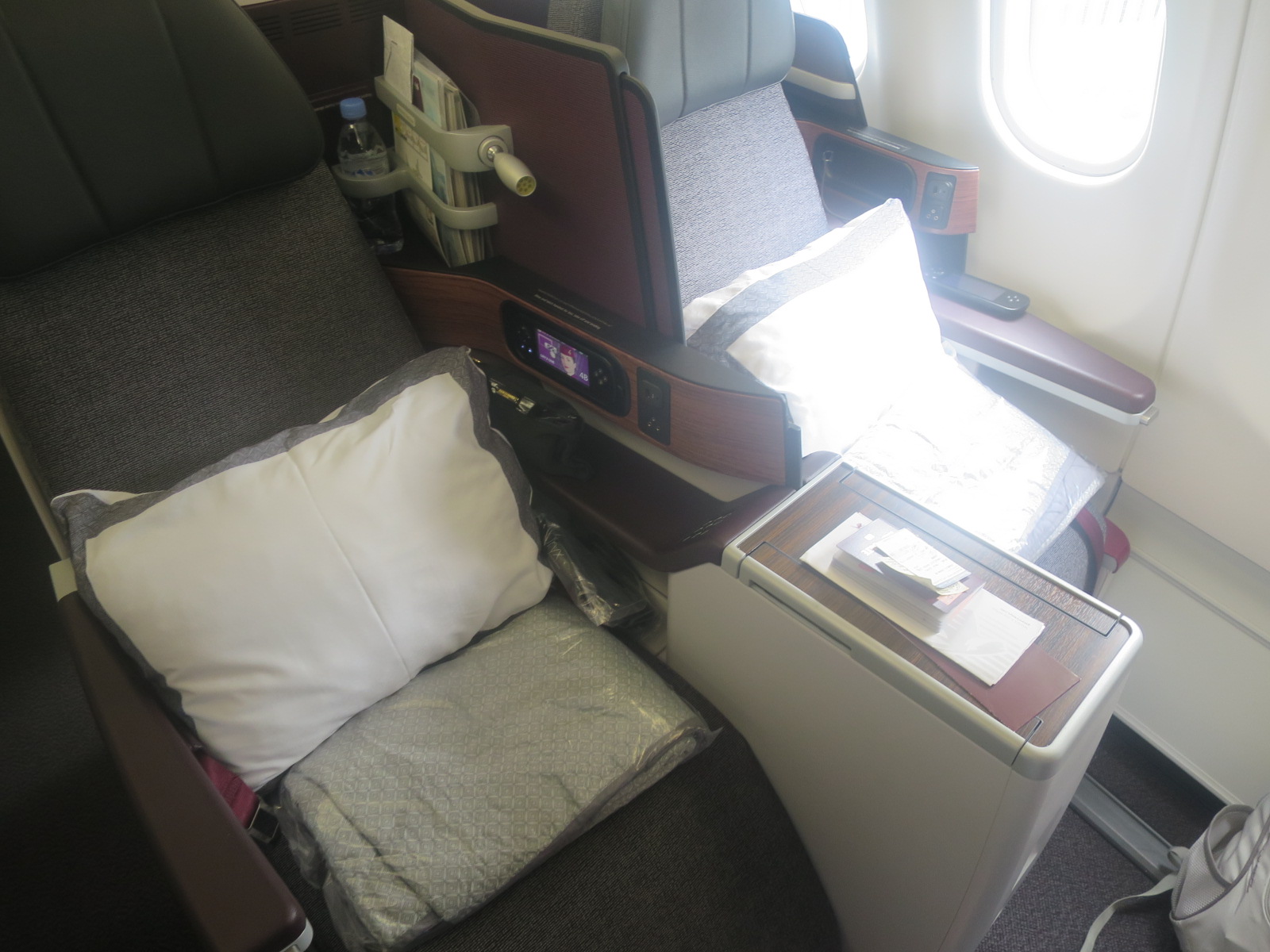 Fully stocked with these:
His and hers Georgio Armani Toiletrie cases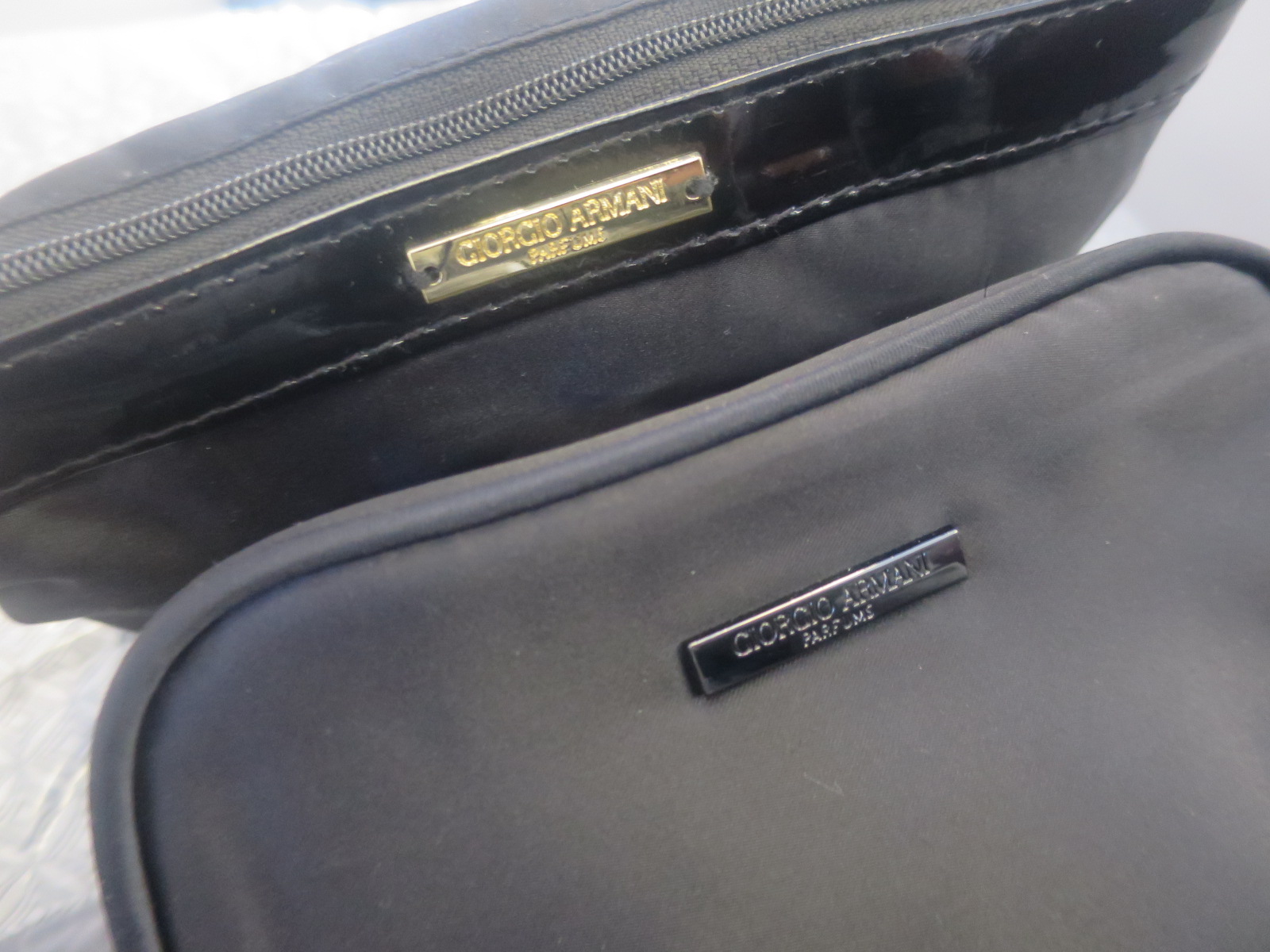 His and hers pajamas for comfy sleep during the long haul flight to Doha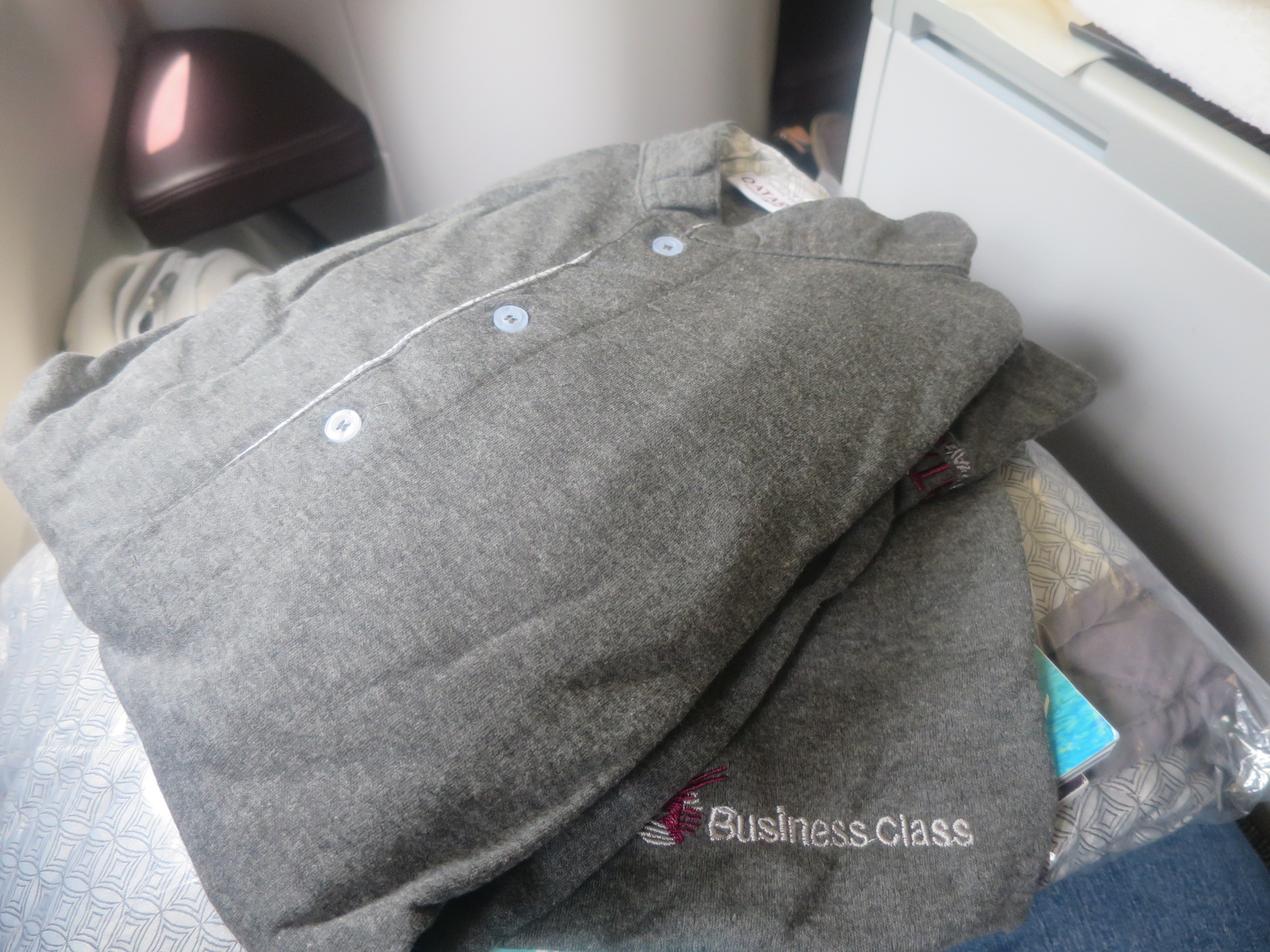 This is my vegetarian meal-stir fried noodles and veggies topped with samosa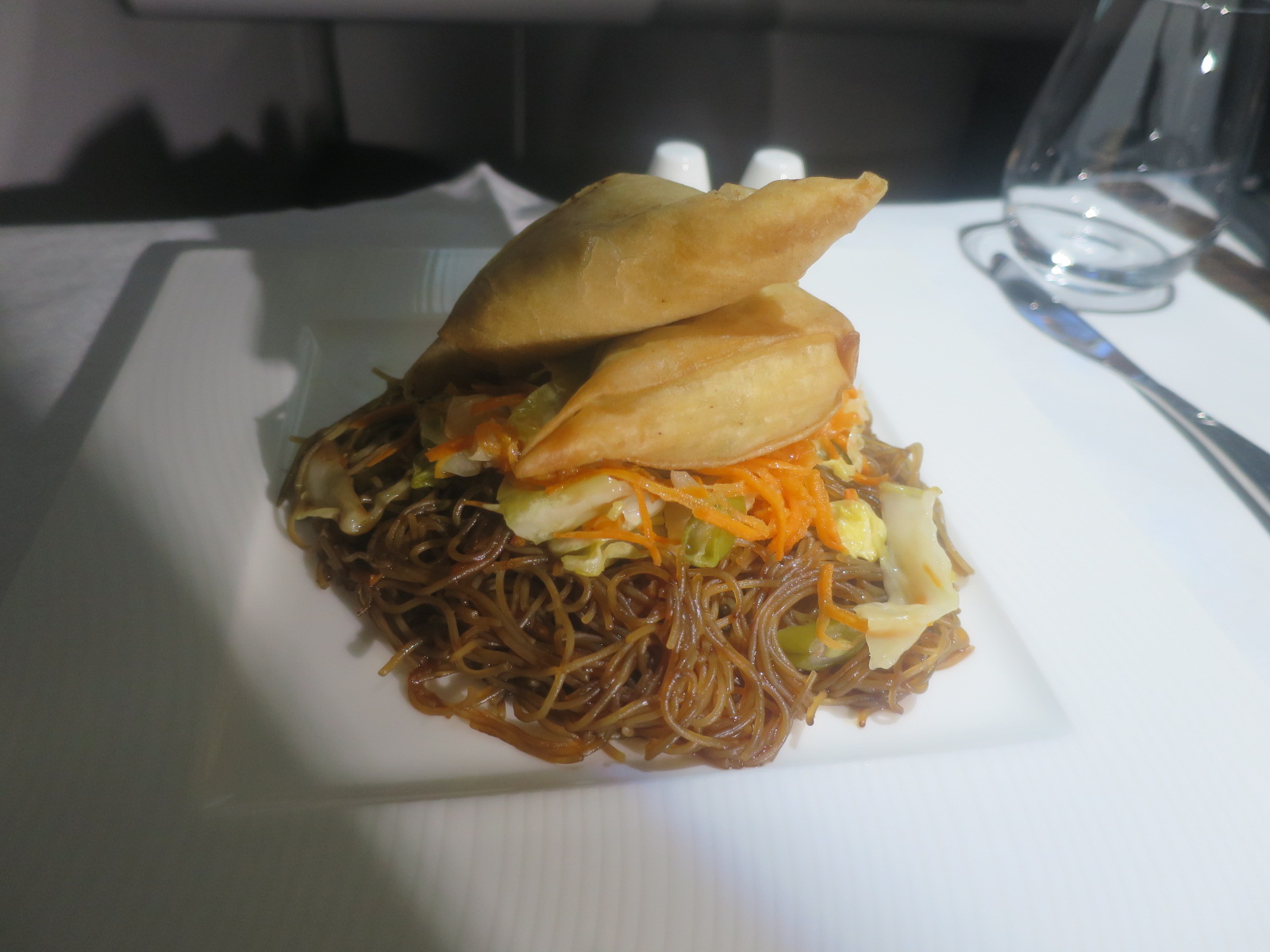 We also enjoyed a wide variety of wines from QA's vast selection of beverages for its passengers including wines we actually tasted in Bordeaux!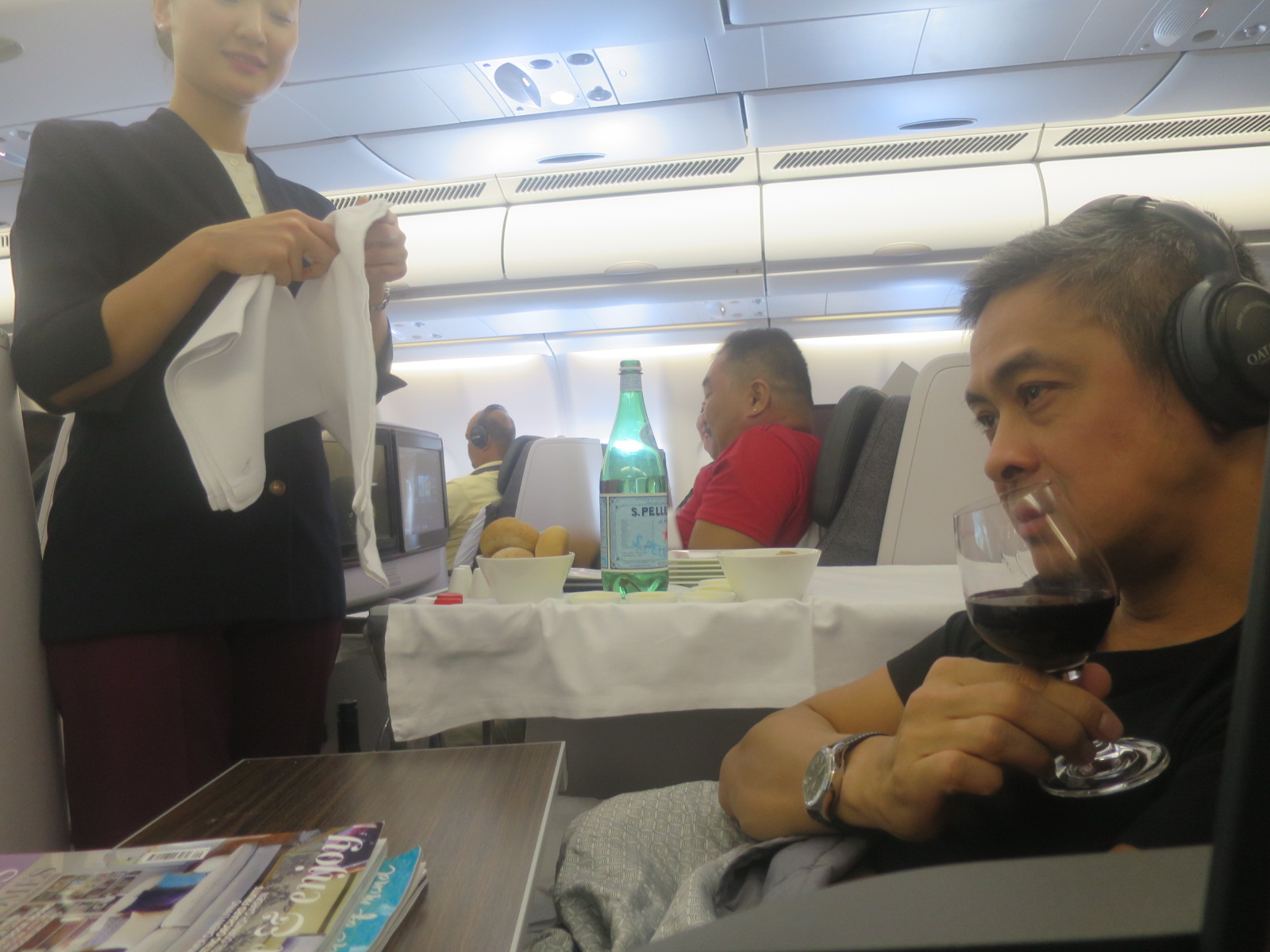 Because we had a long layover at Doha, we were given an option to take a free tour of the city or avail of the free hotel stay to rest.  We opted to rest and found ourselves in Oryx Rotana, which is a five star luxury business hotel in Doha.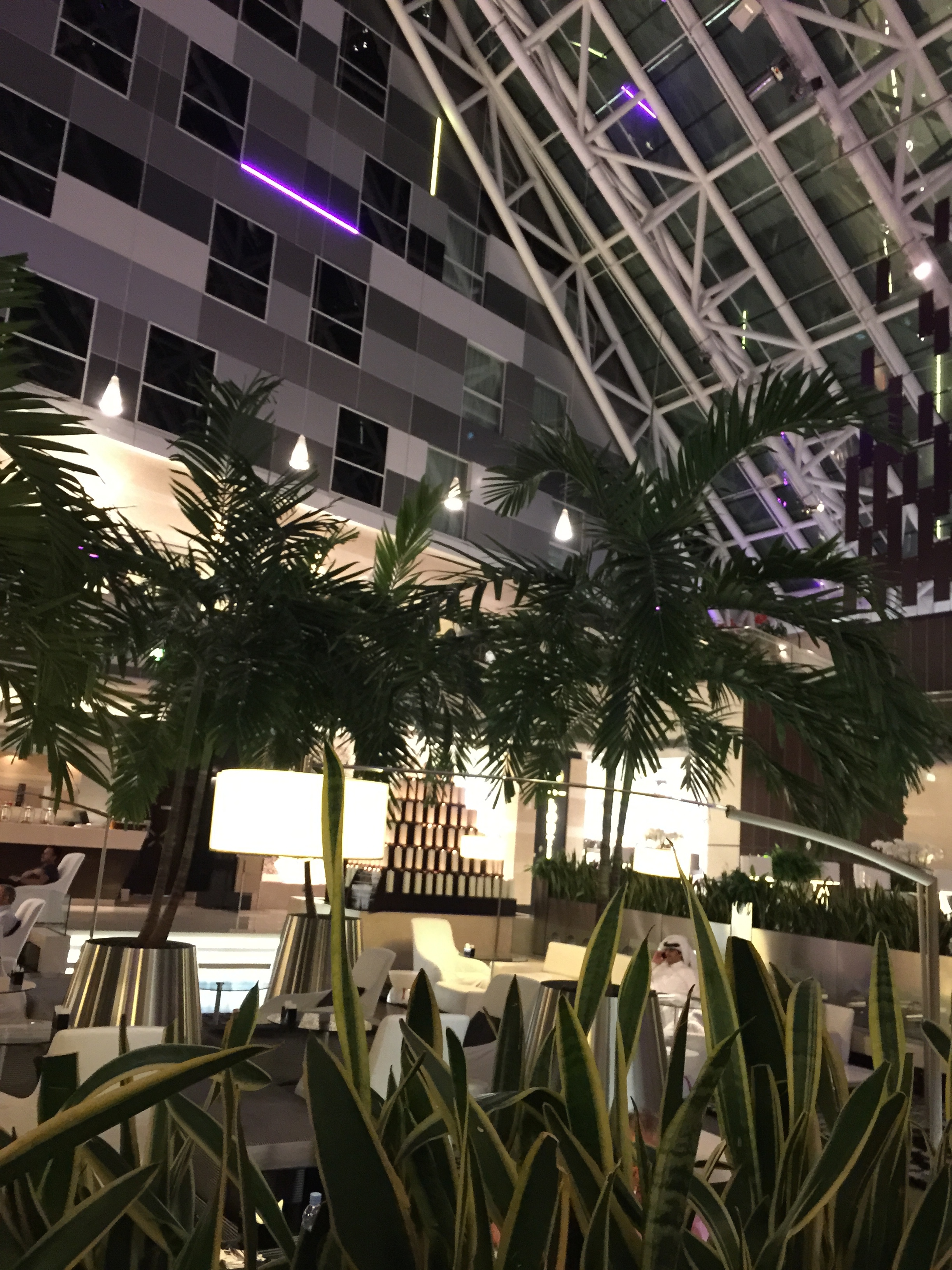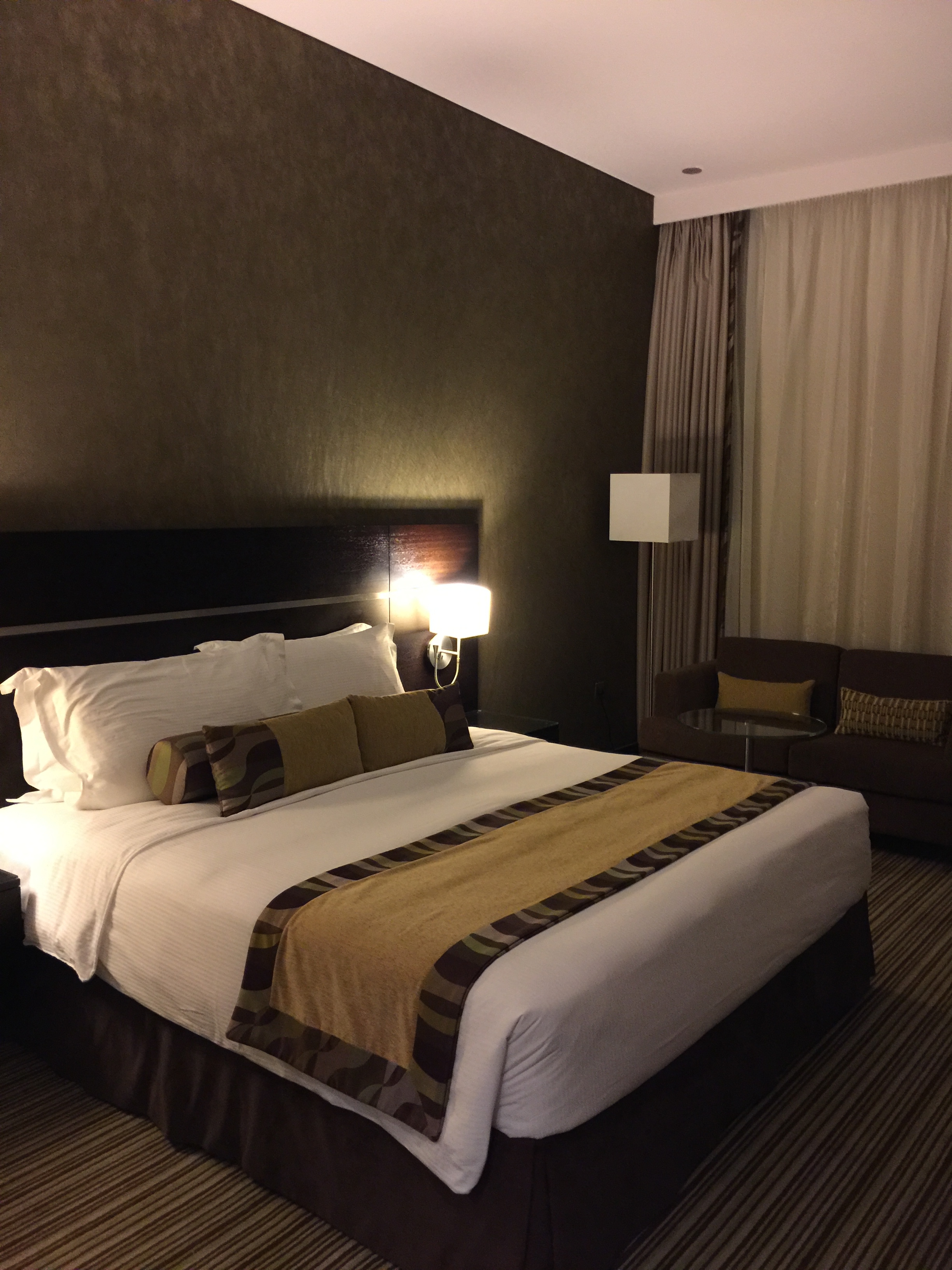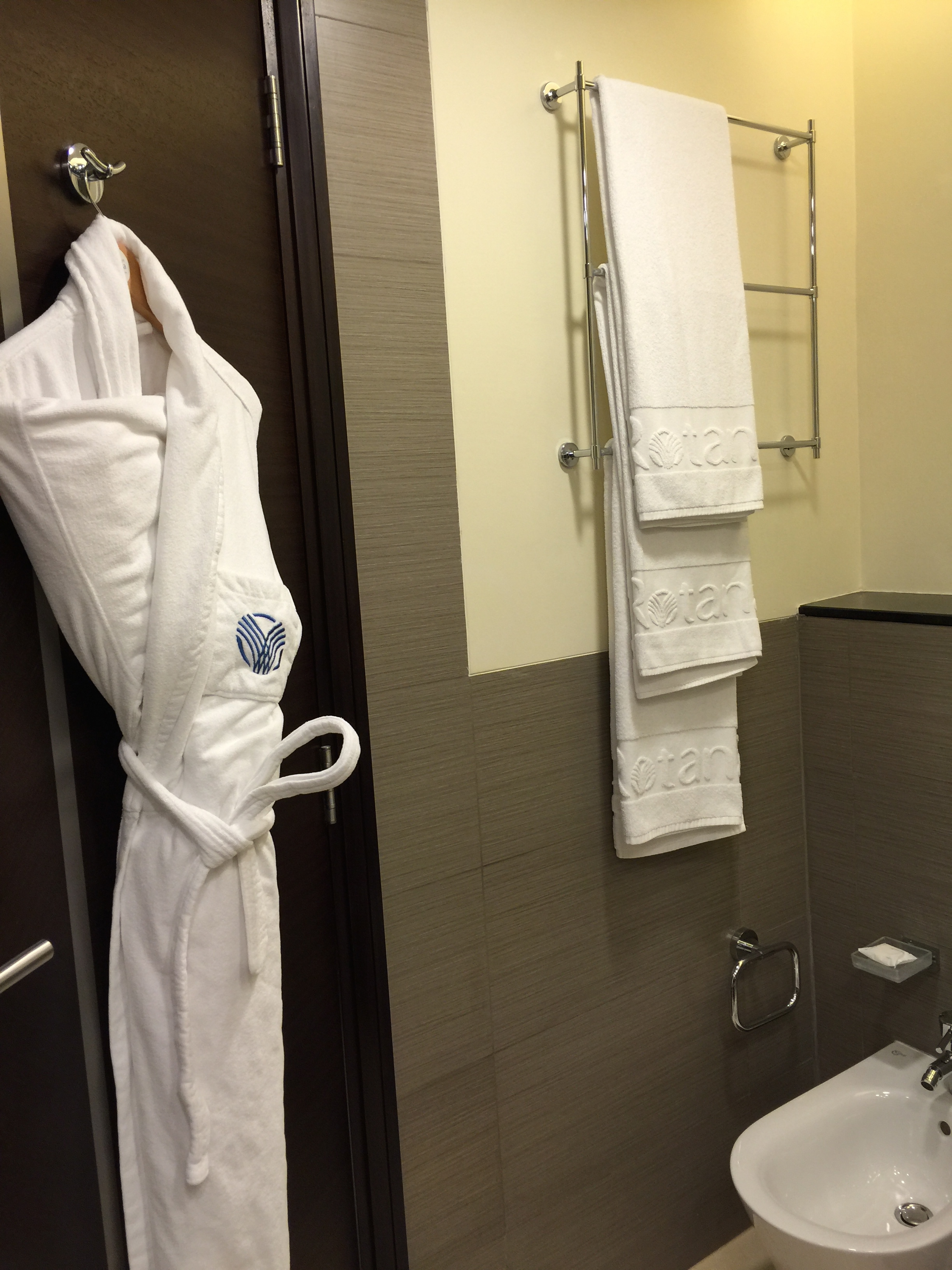 There was a free shuttle to the airport and back too.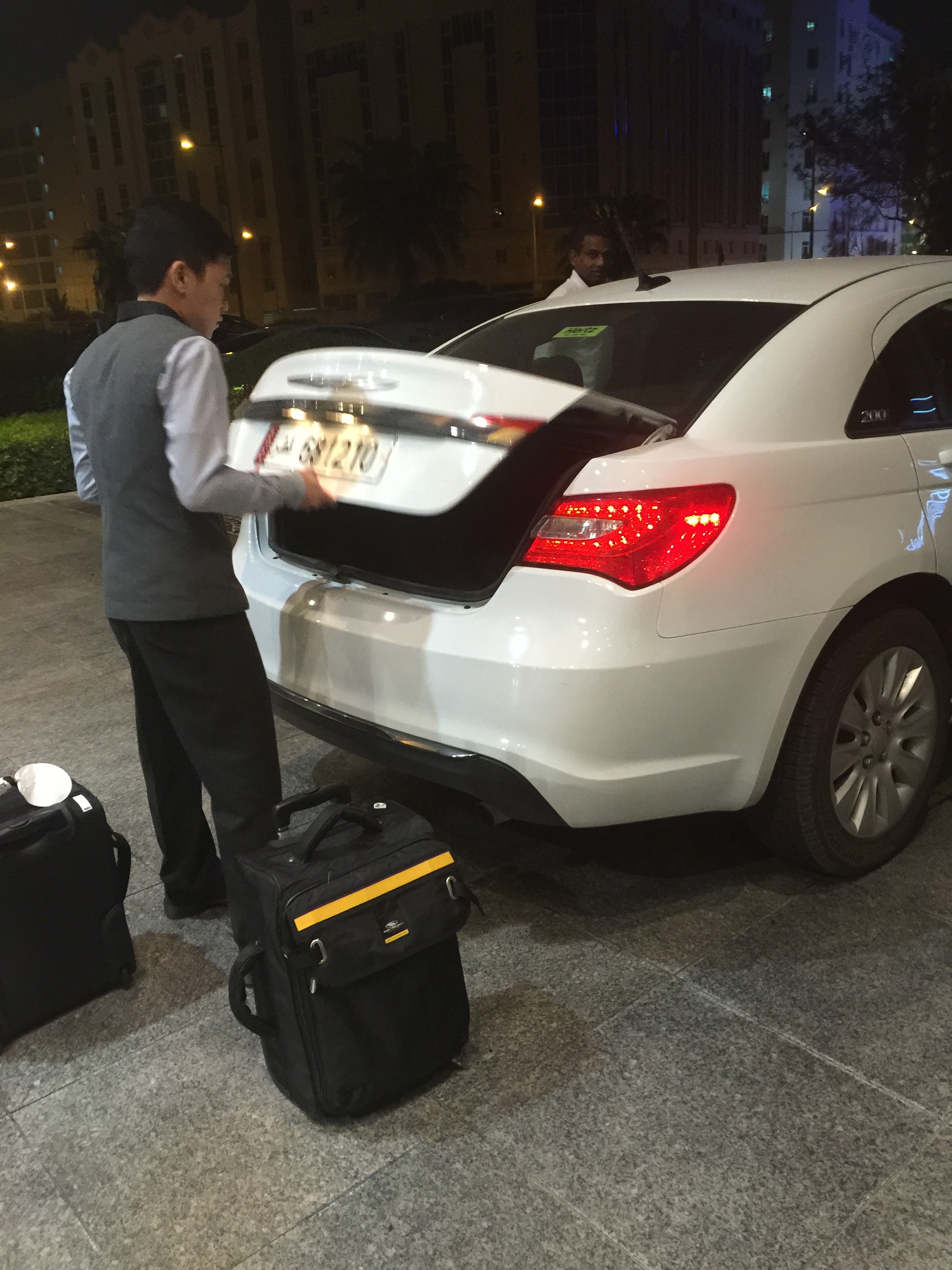 Back at the airport, we were ushered to a special reception area for business class passengers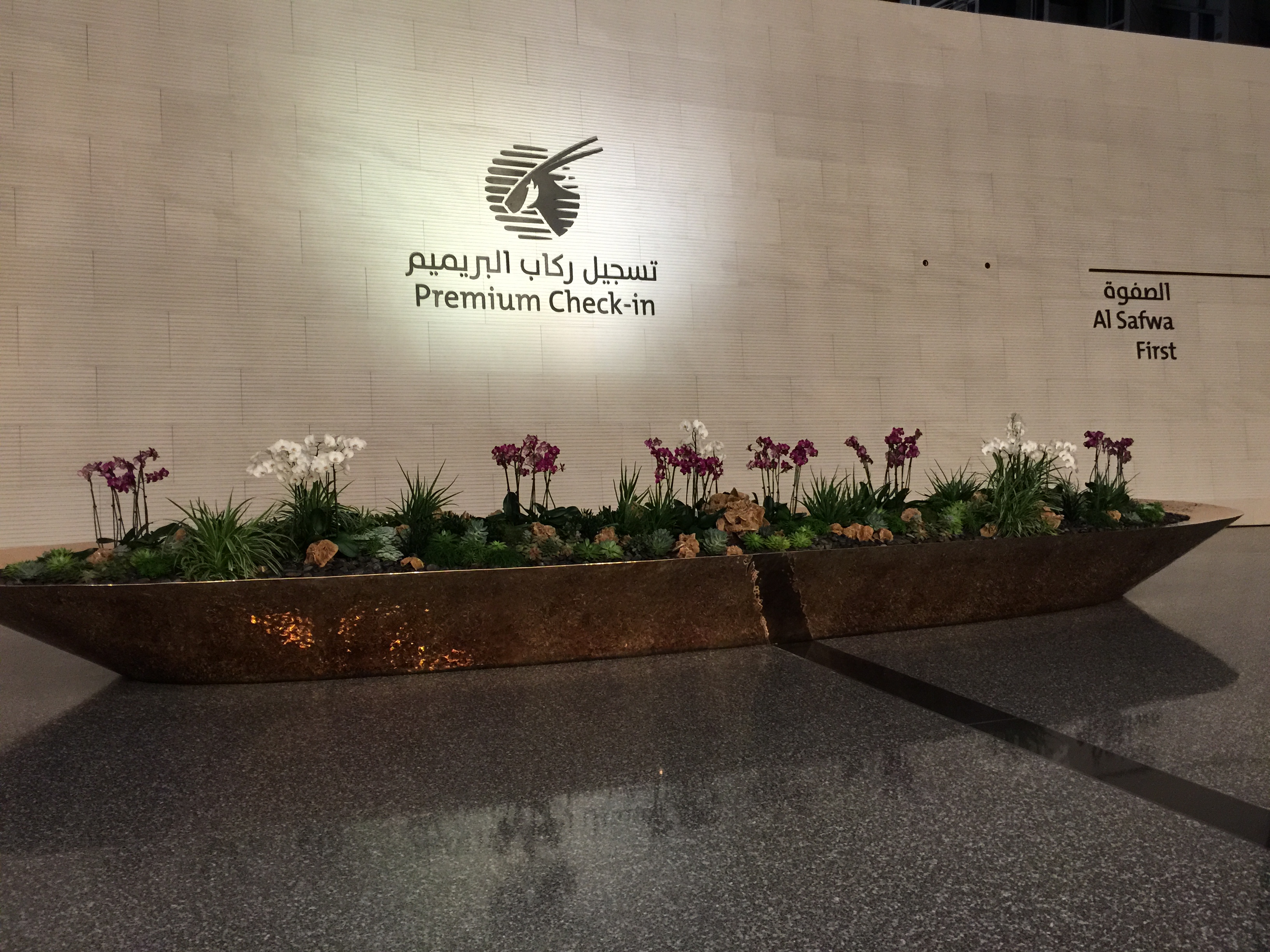 and were welcomed with treats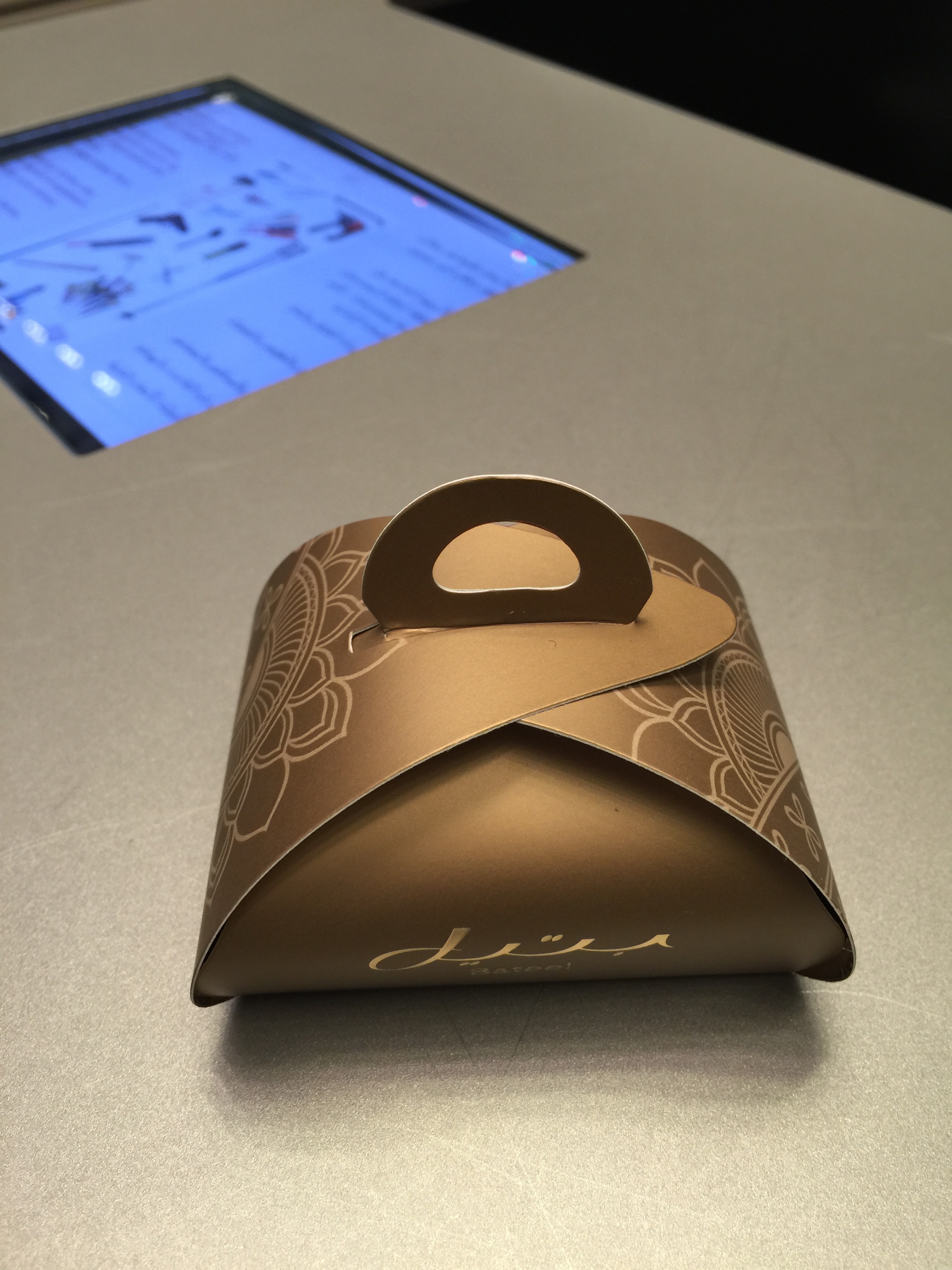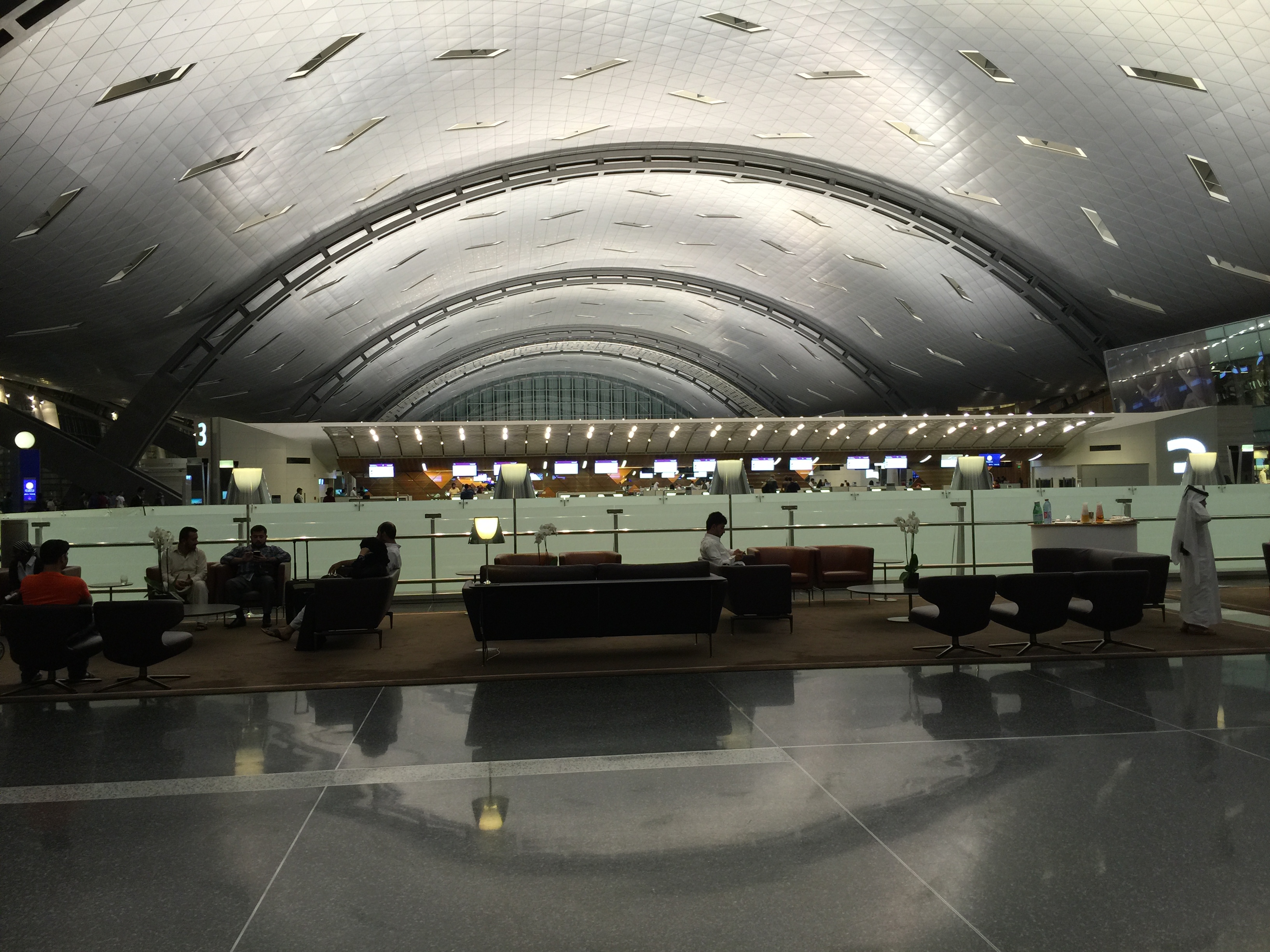 and invited to the Al Mourjan Business Lounge which is only 10,000 square metres! To visualize that, think in terms of it being about 10 times the size of a 50 meter, Olympic size swimming pool. There's a garden resort area,  quiet rooms, family rooms, and shower rooms.  There are workstations to catch up with work and all areas have WIFI access if you just want to update an SNS post or send a WhatsApp or Viber message home.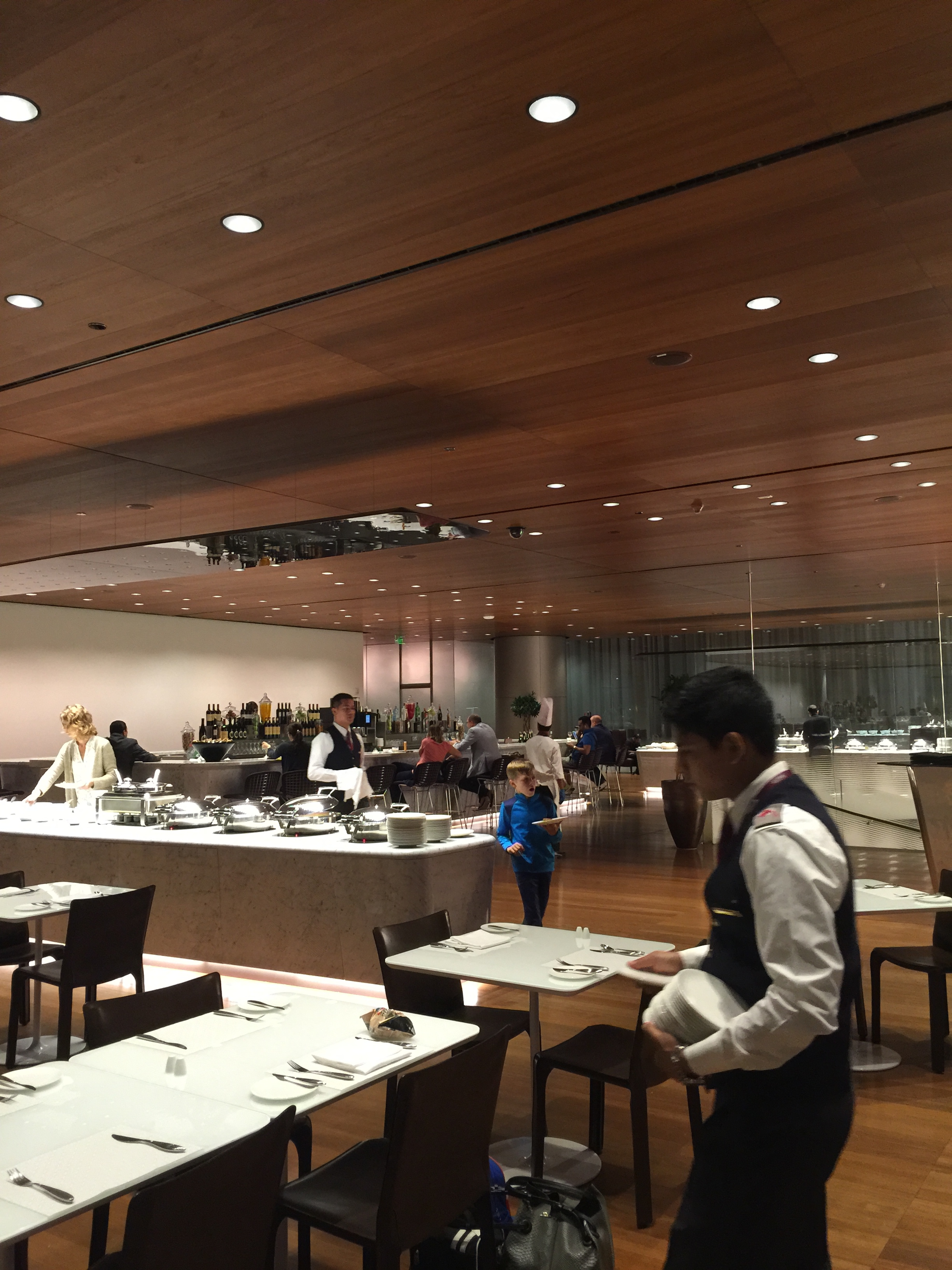 In terms of food, there is a buffet and an a la carte menu that will allow you to tailor make your food preference for either a snack or fine dining gourmet meal. There is also a signature bar with some of the world's finest beverages.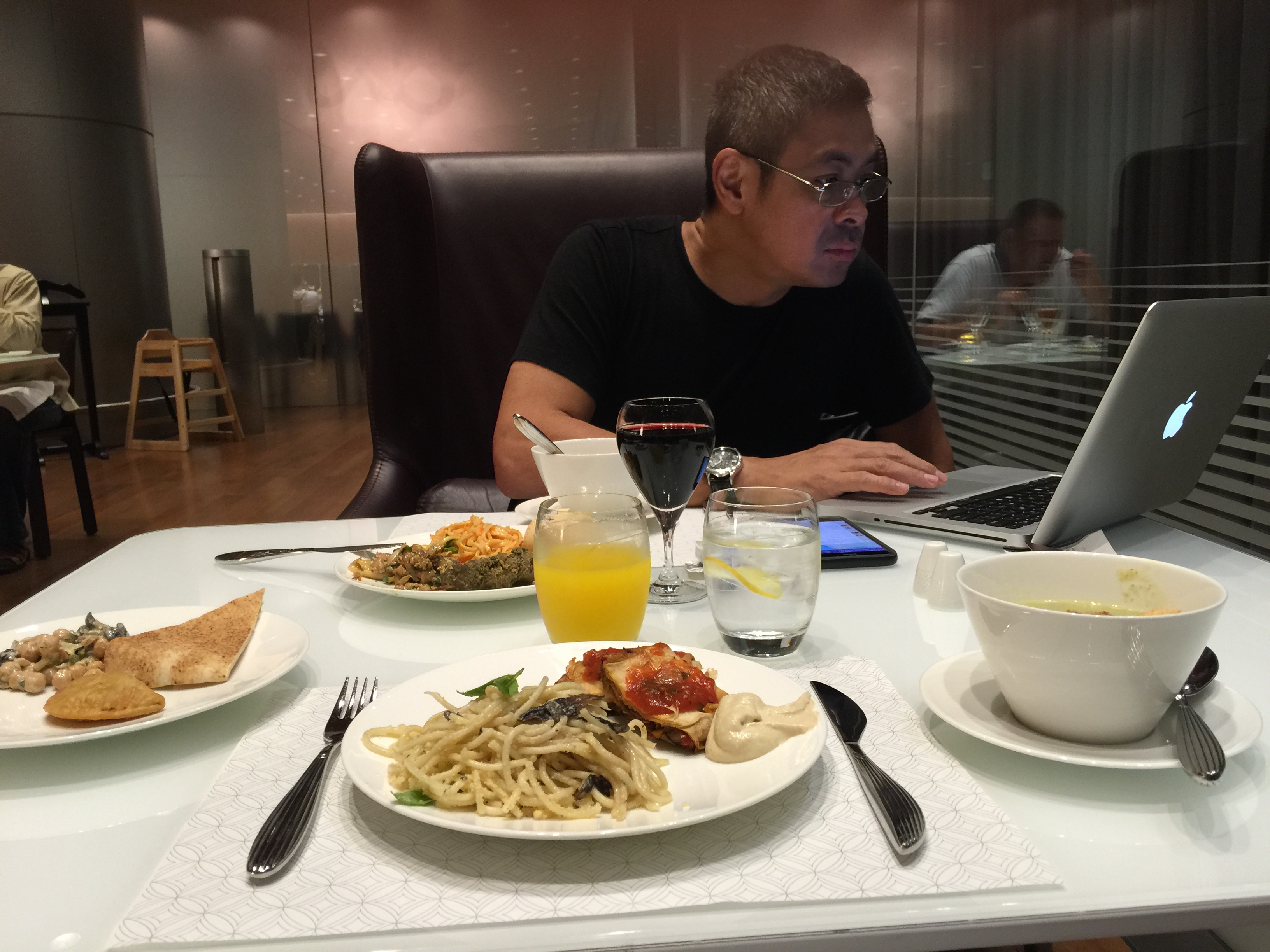 Off to Paris!
Our flight to Paris was aboard the A380 where both Anthony and I get an aisle seat that fully lies-flat and converts into a bed.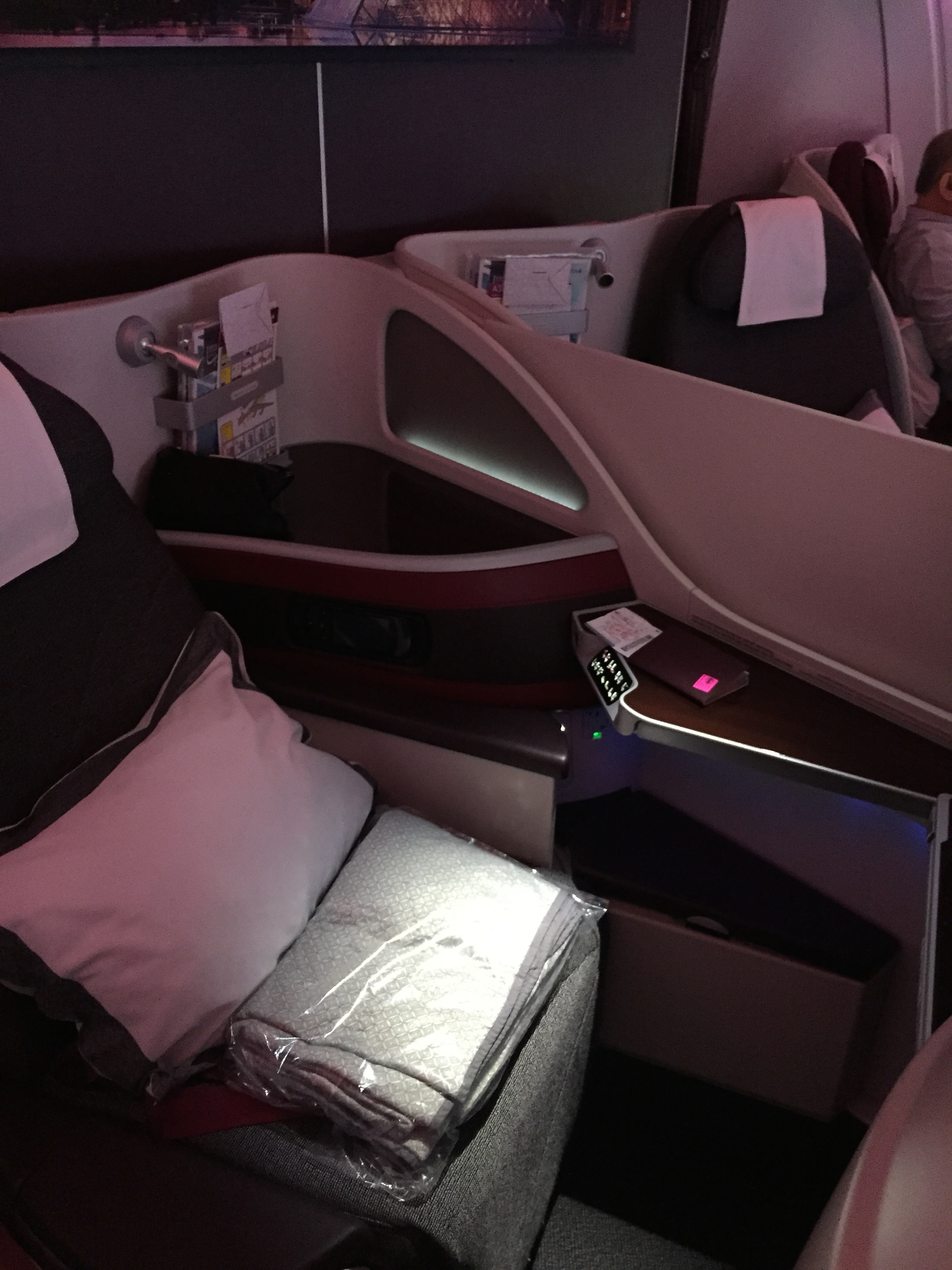 We were briefed by our flight attendant in charge about our on-demand á la carte menu which means we can request for our full meal or a snack any time we wished.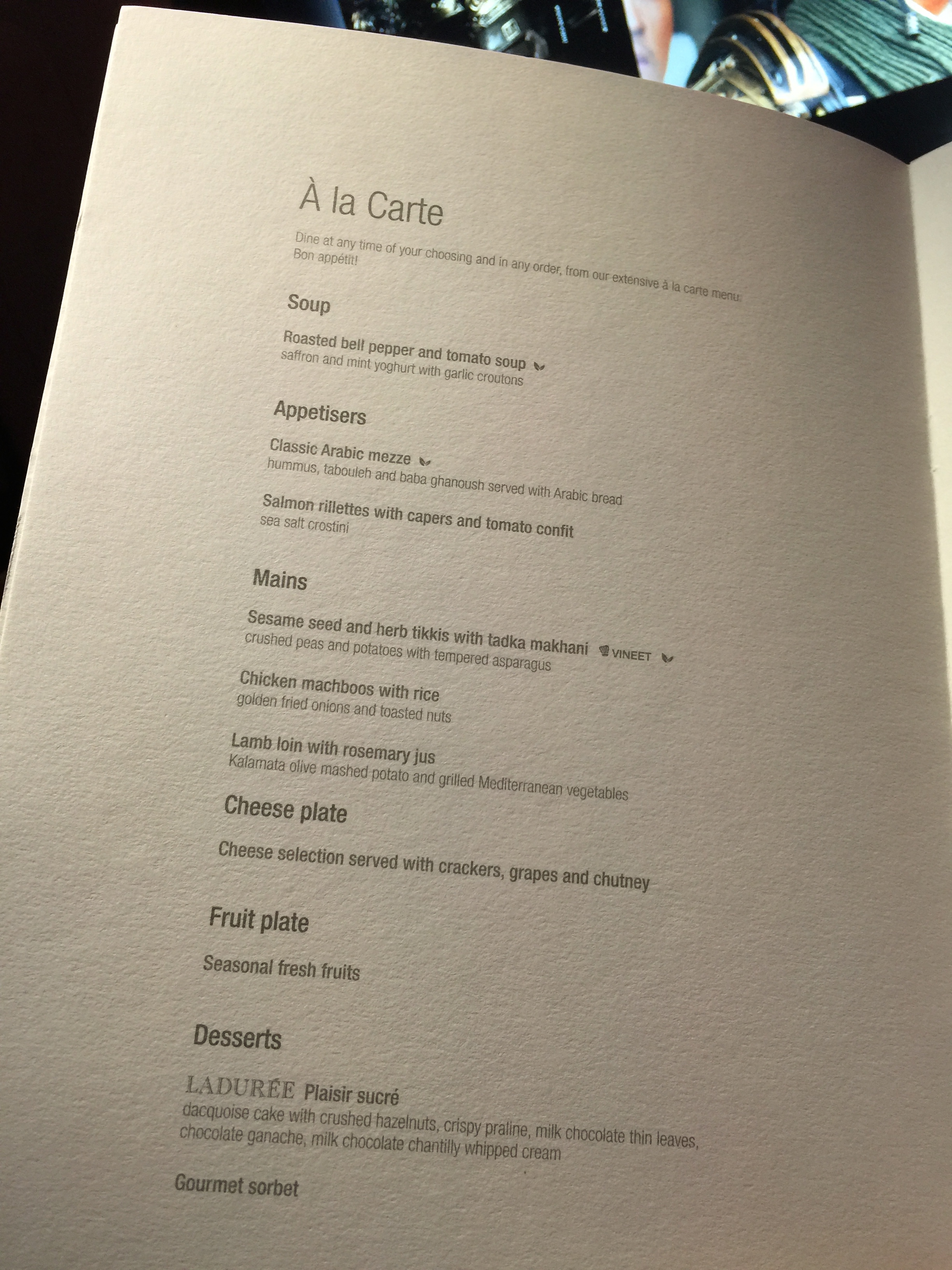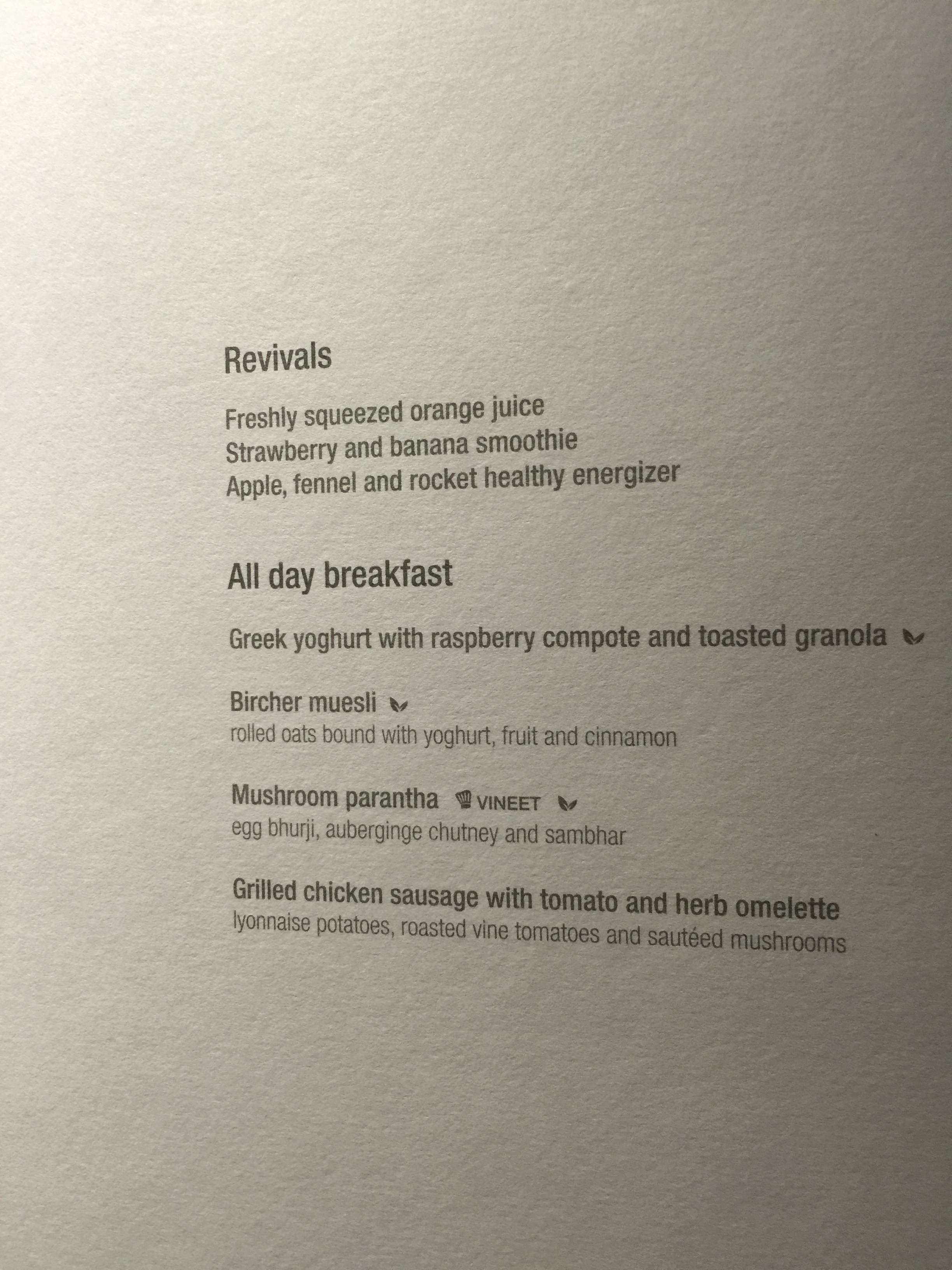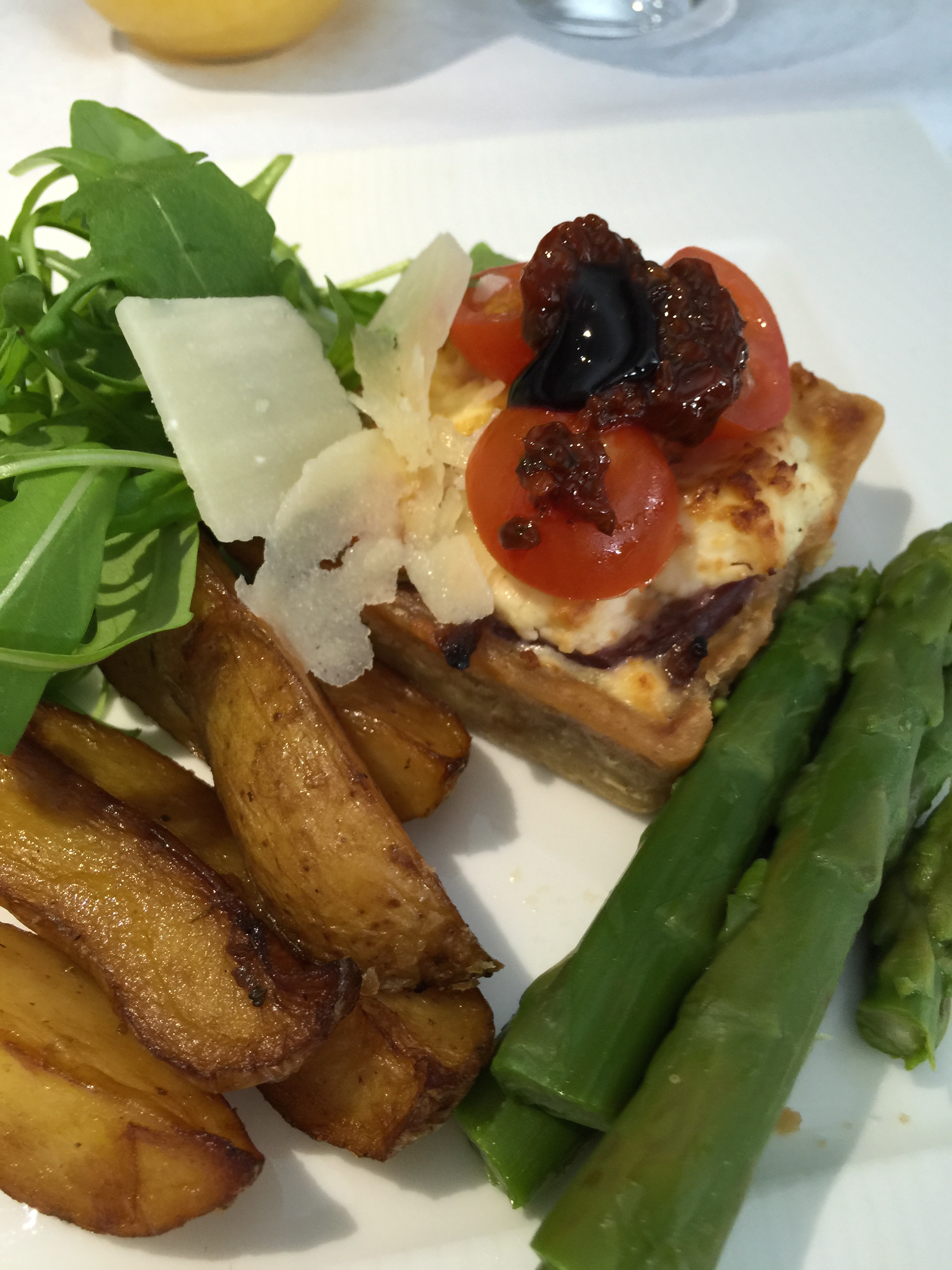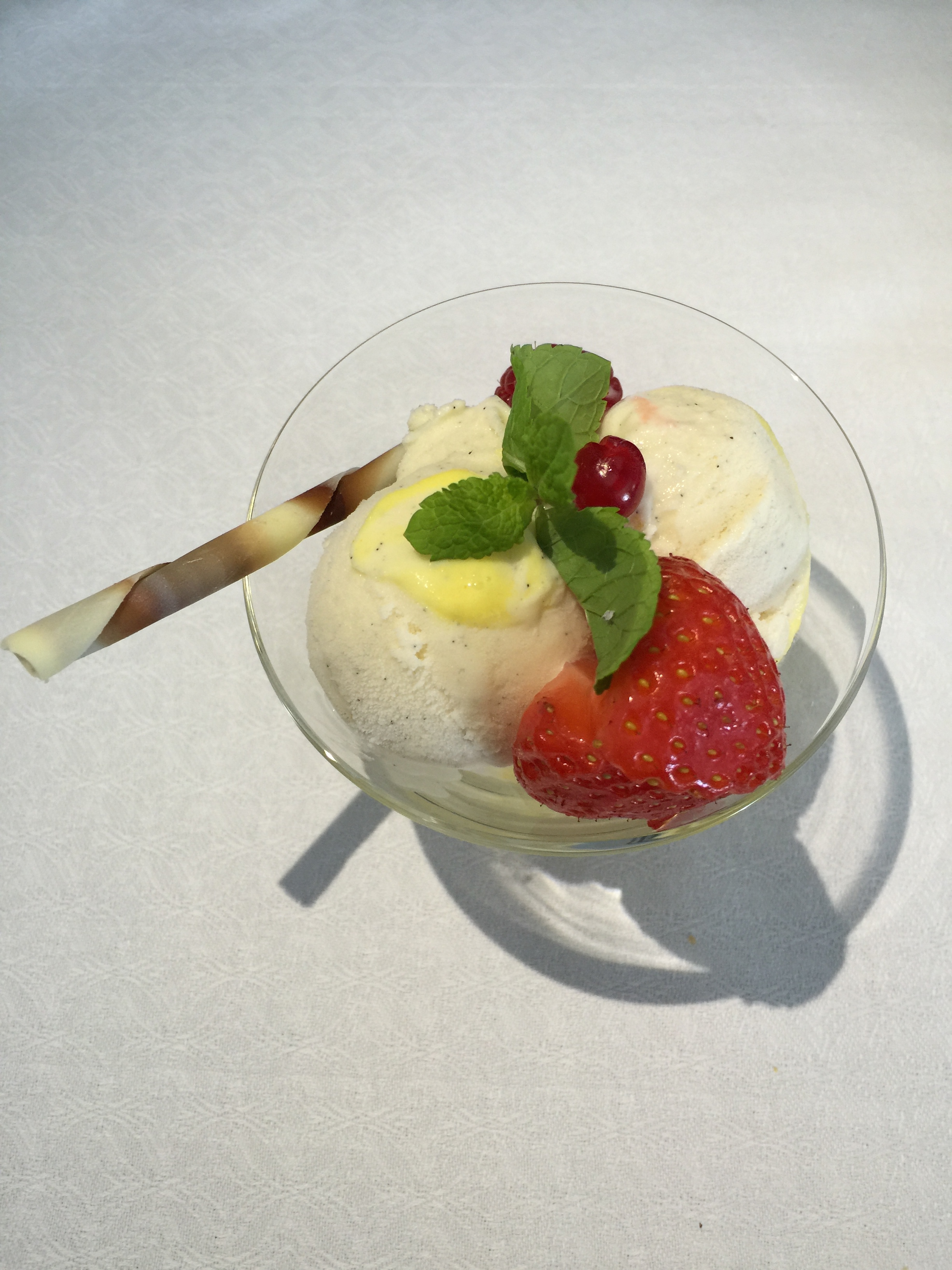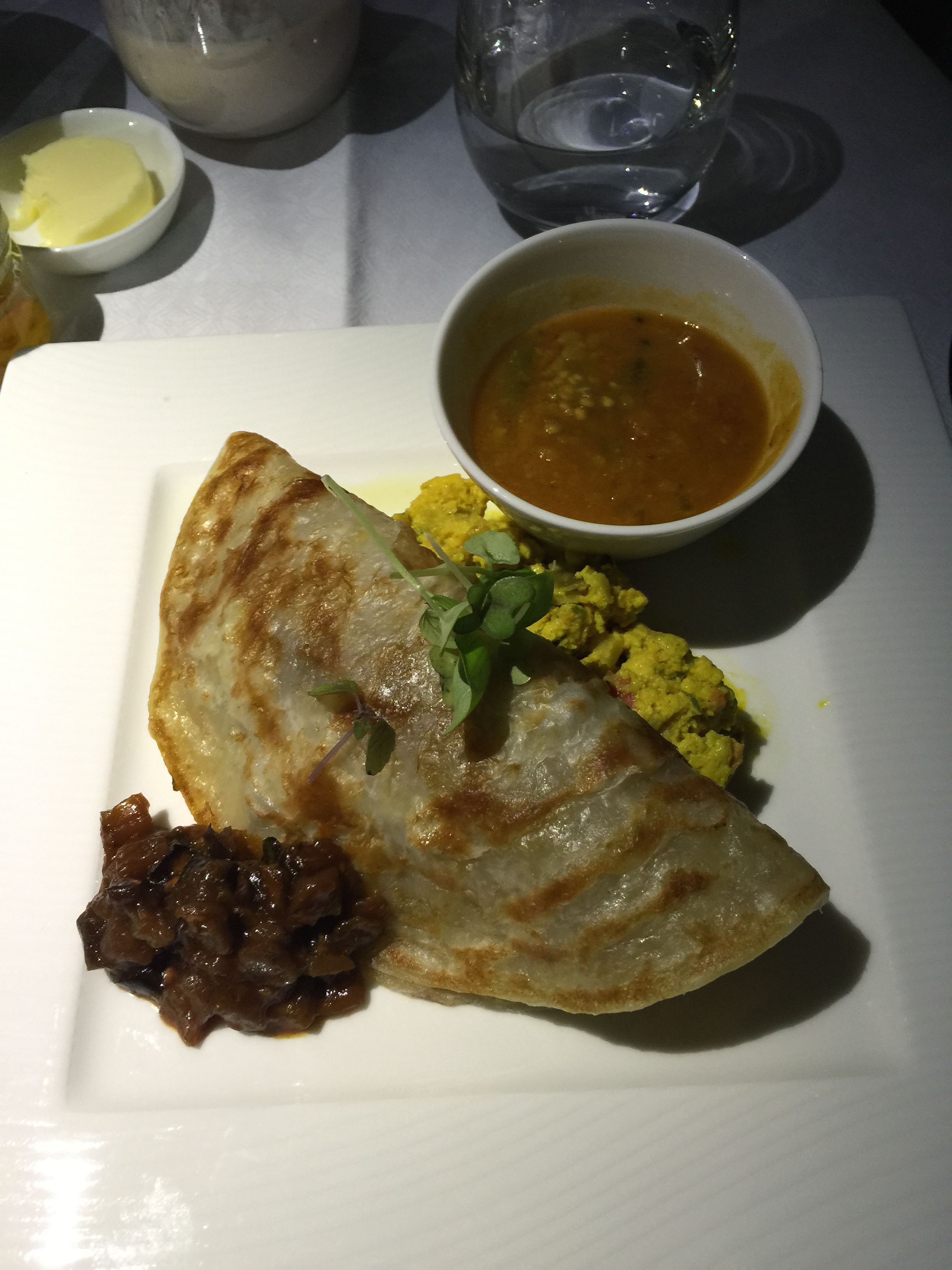 The A380 boasts of a lounge that allows passengers to convene and relax in settees finished in European leather. One can have chosen specially concocted drinks paired with canapes and snacks.  It boasts of chandeliers, inspired by contemporary Arabian design and fresh flowers to boot.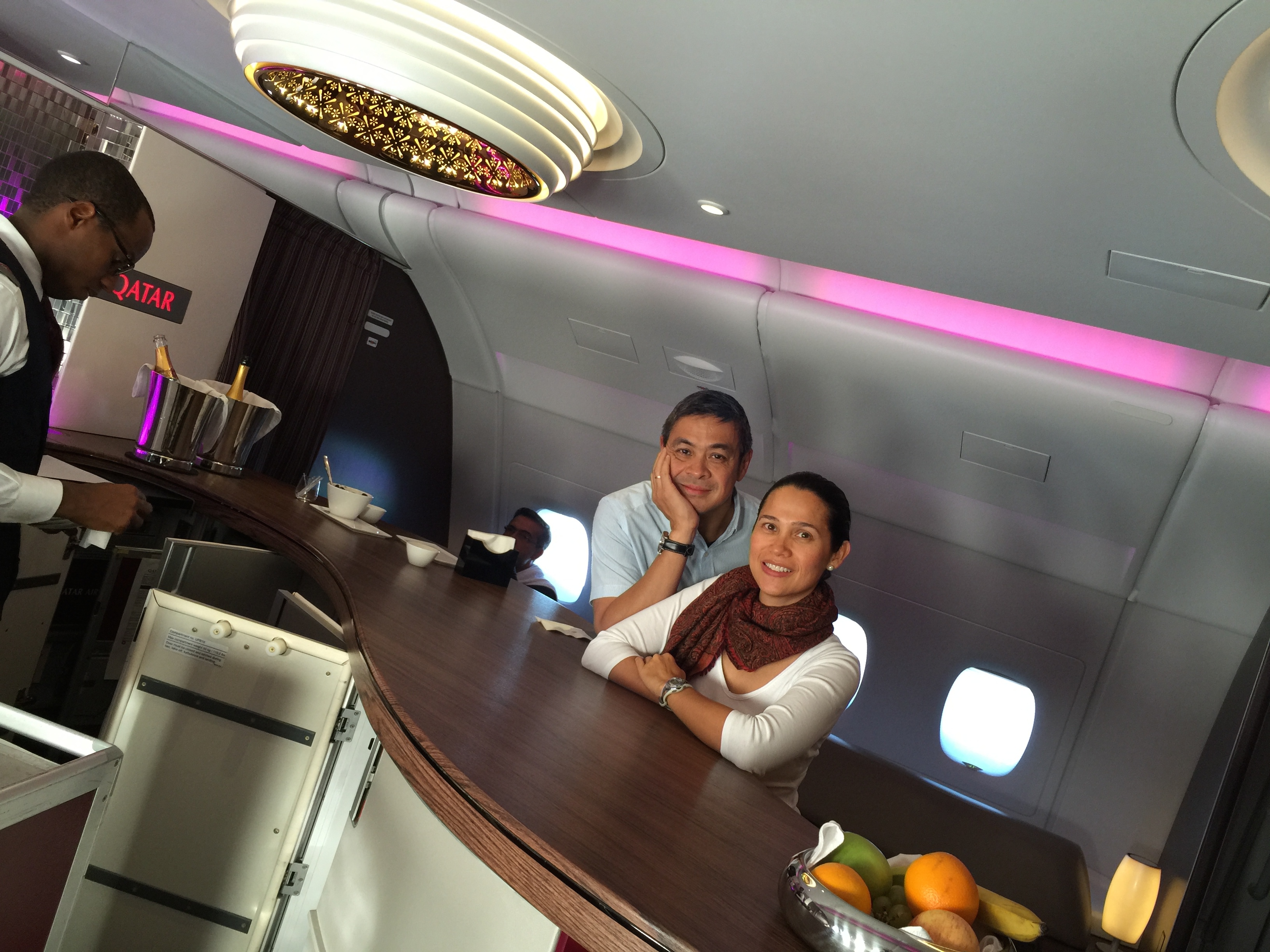 For our return flight to Clark, we took the A380 from Paris to Doha and then transferred to the Airbus A330-300 from Doha to Clark. It may seem like we had travelled a long way having to still take the shuttle back to Resorts World to take another vehicle to get home but we made most of the whole travel process and got a lot of things done. I have to admit that it is taking a while to 'recover' from this wonderful experience and I'm excited to see other parts of the world in our next flight onboard another Qatar Airways destination.
Watch out for my succeeding posts about our escapade in France's wine region-Bordeaux!
(Visited 576 times, 1 visits today)
September 21, 2015 by Mommy Maricel