my bulletin
"REBELLION"
Jinggoy Buensuceso
July 6-30, 2014
Galleria Duemila Inc.
210 Loring Street, 1300 Pasay City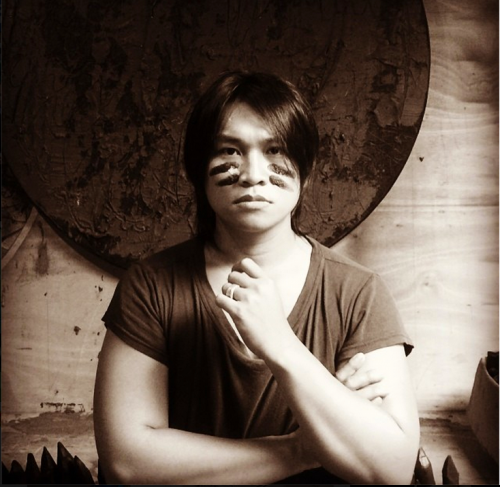 Let me introduce to you my Rebel bro- Jinggoy Buensuceso.  He is the next big thing of his generation.  I knew this from the day I met him when my sister was smitten by him after having met him for the first time.  They were supposed to talk about an art work she was to commission for him that was to highlight her flat in Singapore where she was an expat. They spoke for six hours and never let each other go!  I found this ridiculous at first because when my sis, Mutya introduced Jinggoy to me, she said they would be getting married!  I almost fainted but hey, this turned out to be a match made in heaven!  Only a REBEL like Jinggoy could tame a high profile corporate giant like my sis with his confident and enchanting flair.  He was domesticated for once- a turf she has no idea about having been exposed to the corporate world for as long as I can remember.
Jinggoy and Mutya compliment each other perfectly.  Mutya's got discipline, focus and goes by the book.  Jinggoy bends all the rules and yet he is flexible and emotional -an artist to his core.  Both of them though are very open to learning and discovering how their strengths and weaknesses can be maximized and boy are they inspiring with the results of their passionate collaborations.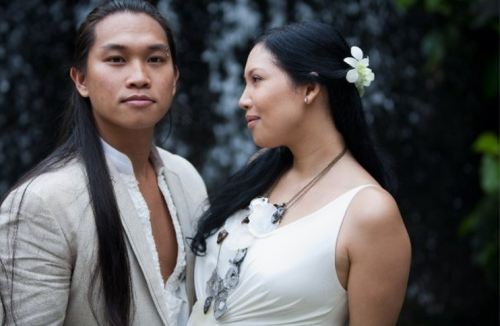 Rebellion as I have gathered is the aftermath of Jinggoy's personal turmoil as he separates himself from his present realities to fulfill his artistry away from the trappings of domestication. In this show, Jinggoy sets out to the use of unorthodox materials such as: industrial tracing paper and woodwork.  He rendered his works with the severity of fire and with his new pursuits with cement, charcoal, and graphite.  The result-well see for yourself, it is quite synonymous to an uprising.
Here's the invitation for the show:
Let the artist take you on a tumultuous journey from the birth of a powerful idea that consumes an individual, the building pressure and force that makes people come together and move as one organism for a common passion and cause, the powerful release of tension and expression of freedom, to the quiet yet indelible aftermath which serves as a potent force within each and one of us.

This potent force, when triggered ignites the vigorous cycle once more.

For the exhibit's opening, ballet and theatre artist Ea Torrado did a moving performance to depict her own interpretation of Rebellion.  This was explosive and touching at the same time.

Here with his dynamic team and their awesome works.  They're a bit shy though but let their works do the talking!

We are fans and advocates of our brother Jinggoy's journey as expressed thru his life and art.  We also are often recipients of his organic insights and experimentations about things around us that could blossom into something magical with his Midas touch.  He is a 'rebel' with and for a cause.  Check him out!
Rebellion will run from July 6-30, 2014 at Galleria Duemila, located at 210 Loring Street, 1300 Pasay City. For more information, please contact Thess Ponce or Mark Arvin Patiag, Tel. No. +632 831 9990; Telefax no. +632 833 9815, email: gduemila@gmail.com, Twitter and Instagram: @galleriaduemila or visit our website at www.galleriaduemila.com and follow us on Facebook.
(Visited 146 times, 1 visits today)
July 7, 2014 by Mommy Maricel