mommy talk books my bulletin
Almost fifteen years ago, we had the privilege of having a new intern in our team.  Jenny Santi had just graduated summa cum laude from the Ateneo de Manila University when she emailed my husband, Anthony for a chance to work with him in our company, BusinessWorks, Inc.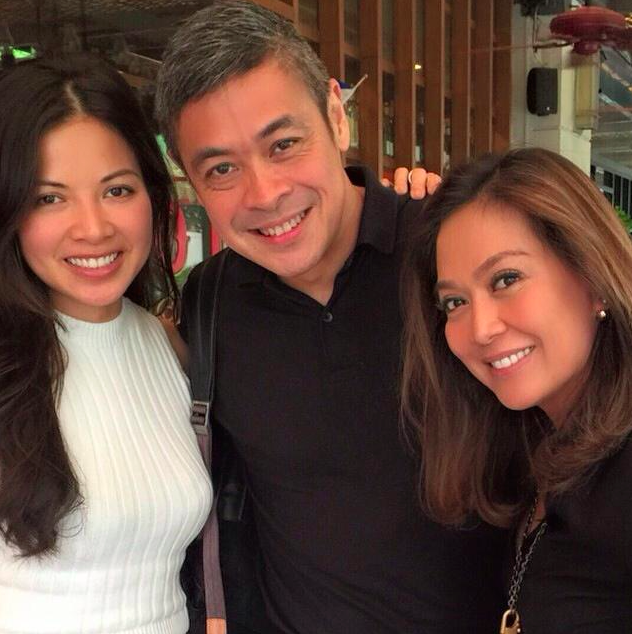 Jenny with Anthony and Karen Davila
Jenny was an apprentice of ours in the field of training and development.  Our team had a chance to work with her on various learning and social events and  then she pursued an MBA from INSEAD, went to Wharton business school as an exchange student and then she attended New York University's Heyman Center for Philanthropy & Fundraising, and is now a Chartered Advisor in Philanthropy.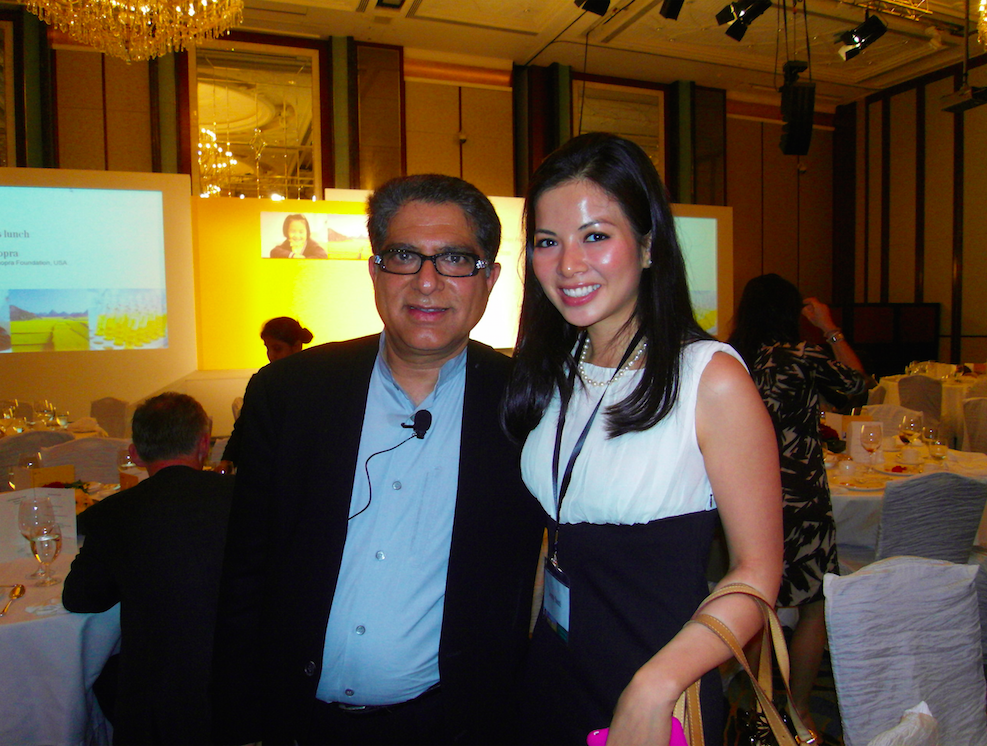 With Deepak Chopra
To the world, she may be this person who is very well accomplished especially taking on the role as a philanthropy advisor to some of the world's most generous philanthropists and celebrity activists, and for five years beginning at only 28, was the Head of Philanthropy Services (Southeast Asia) for the world's largest wealth manager.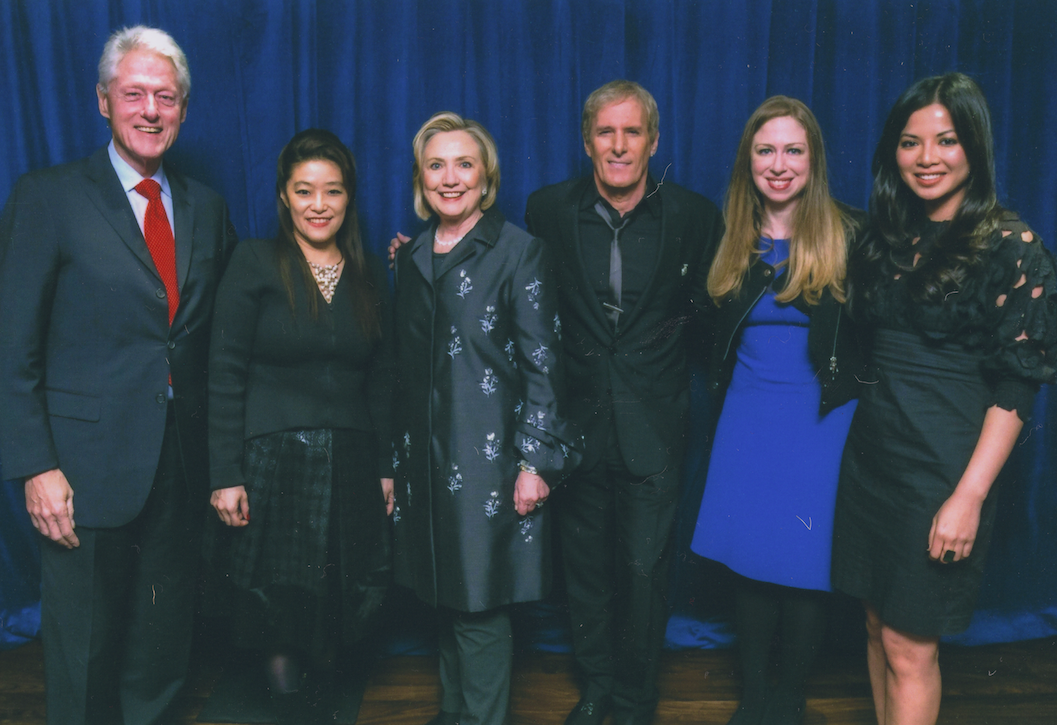 Photo with the Clintons
Even though she is a frequent commentator on the topic of philanthropy and has been quoted in the New York Times, International Herald Tribune, on Channel NewsAsia, and on BBC World News and has rubbed elbows with the elite, to us-she is plain Jenny.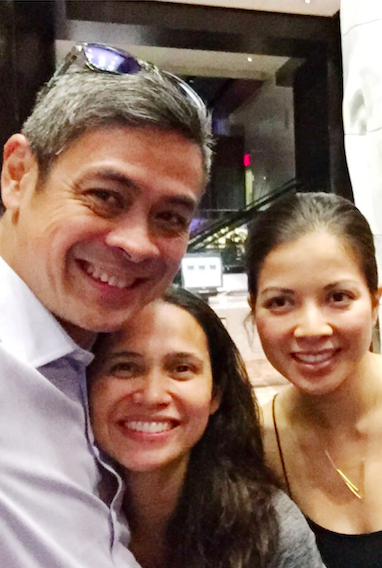 My husband may be her mentor and most of the time 'tormentor', but Jenny is a dear friend he values and cares for deeply.  To me she is like a little sister and to my kids, she is a playmate and friend.  Jenny is single and yes, available and we also look forward to what lies ahead in the future for her in this arena.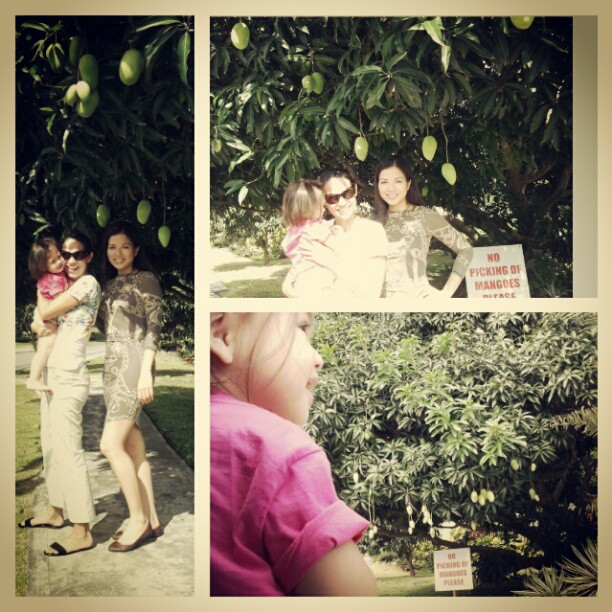 Appreciating the abundant supply of mangoes with my Baby Solana before our village harvest festival
We have kept in touch since her stint with us and whenever we find ourselves in the same city wherever that may be in the world, we get together.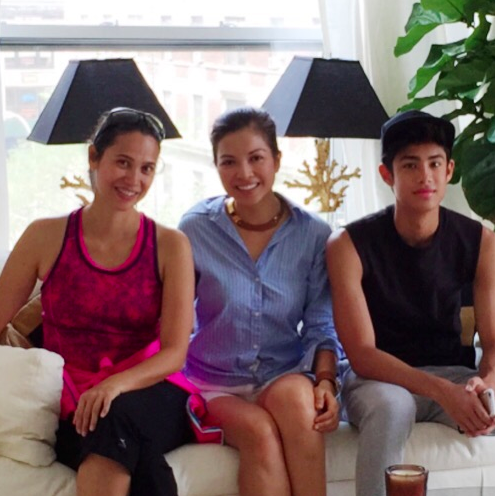 In Jenny's New York apartment with my son, Donny
When Jenny shared with us her dream to write this book of hers, we were thrilled with the idea of course but were more excited with the thought of her dropping everything including a very fulfilling career to make her dream a reality.  We only wish this goes really far and inspire more people to have a mindset of giving rather than be stuck in the idea of getting .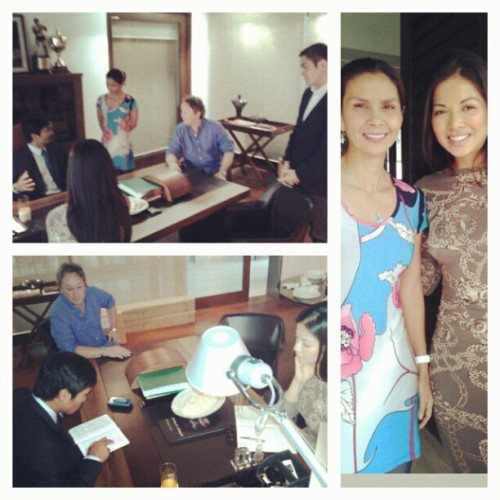 Taken during Jenny's interview with Manny Pacquiao for her book.  This was in his Forbes Park residence.  Also in photo are Pastor Jeric Soriano who happened to be there when Anthony accompanied Jenny and Dyan Castillejo who helped Anthony arrange this meeting.
It makes me proud to have a Filipina author's book be published by Tarcher, a member of the Random Penguin Group and I sincerely hope this makes it to the number 1 New York Times Best-seller's list!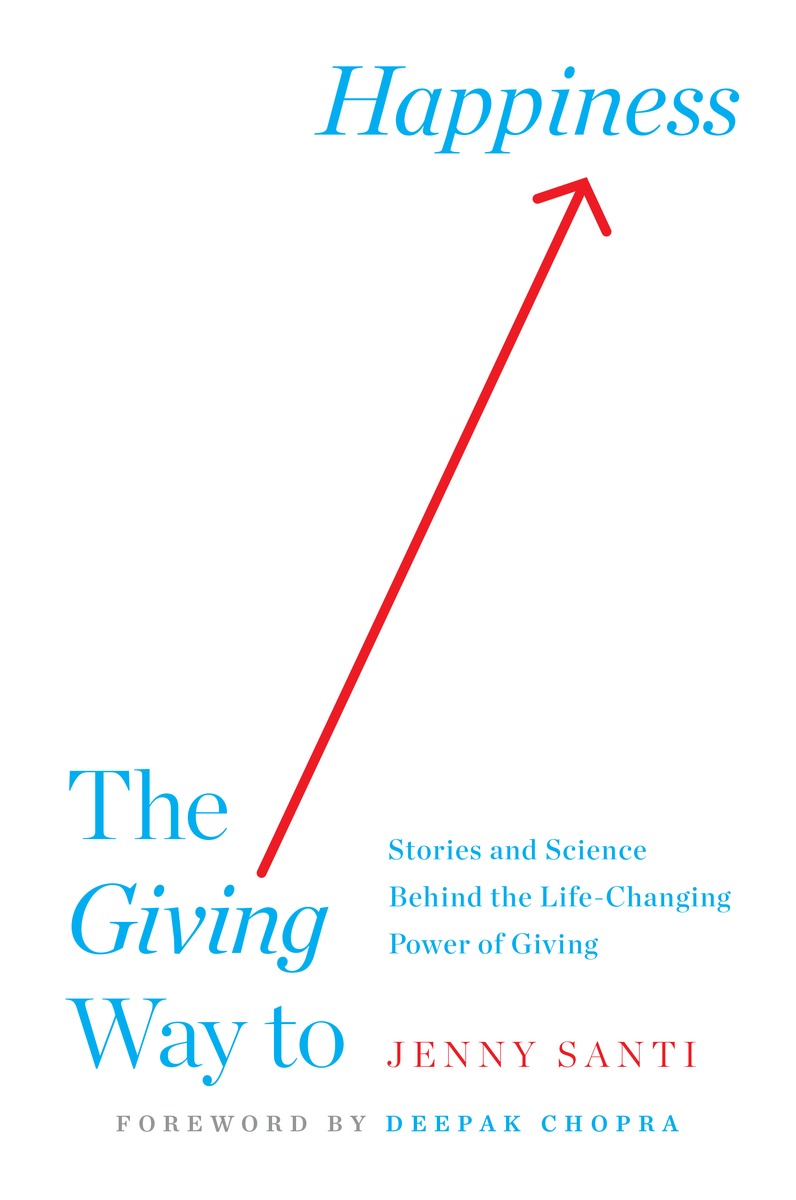 In THE GIVING WAY TO HAPPINESS: Stories and Science Behind the Life-Changing Power of Giving (Tarcher hardcover; On-sale Oct 27, 2015), Jenny shares a growing body of scientific evidence that links giving with happiness, and helps the reader reflect on their own personal experiences in order to determine what and how to give.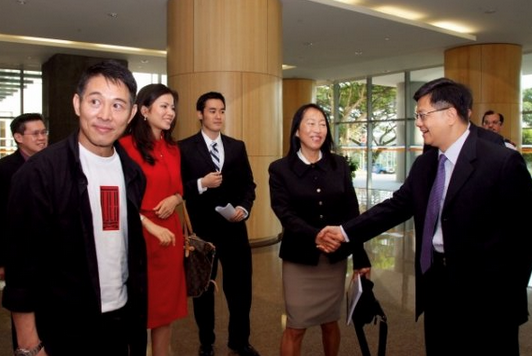 With Jet Li for a fundraising event
Having been advisor to some of the world's wealthiest philantropists, Jenny hopes to help readers determine if they should give as a family or anonimously, and how to address donor fatigue.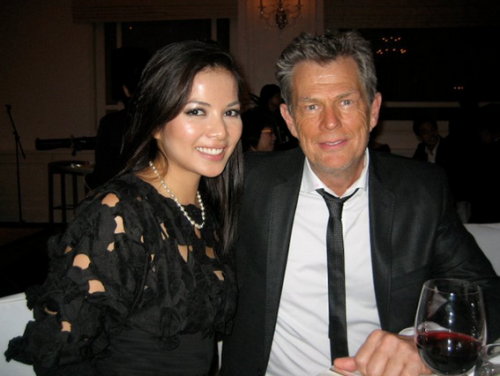 The book is filled with inspiring, personal stories of generosity told by Djimon Hounsou, Isabelle Allende, Goldie Hawn, Christy Turlington-Burns, Petra Nemcova, and Mo Ibrahim among many others.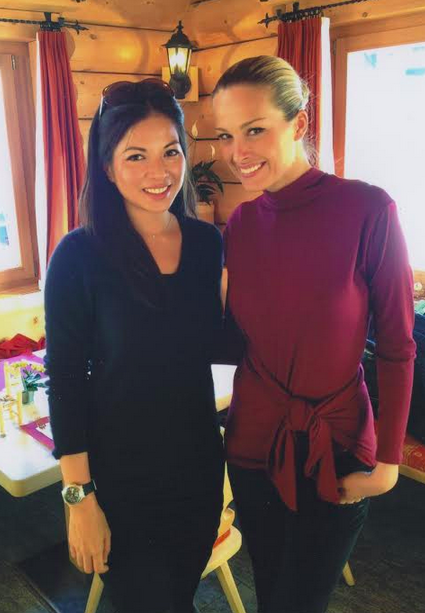 With Petra Nemcova
THE GIVING WAY TO HAPPINESS shows readers that happiness and purpose can be found when we promote love, joy, peace, community, charity, caring, and self-worth. And the best way to do so is to give.
As my youngest daughter, Solana always reminds us- Share! Sharing is giving and giving is caring!
Jenny will be in town this November 2015 right after her US launch and she will be here to promote her book.
Will keep you posted about the exciting events leading to her Philippine launch.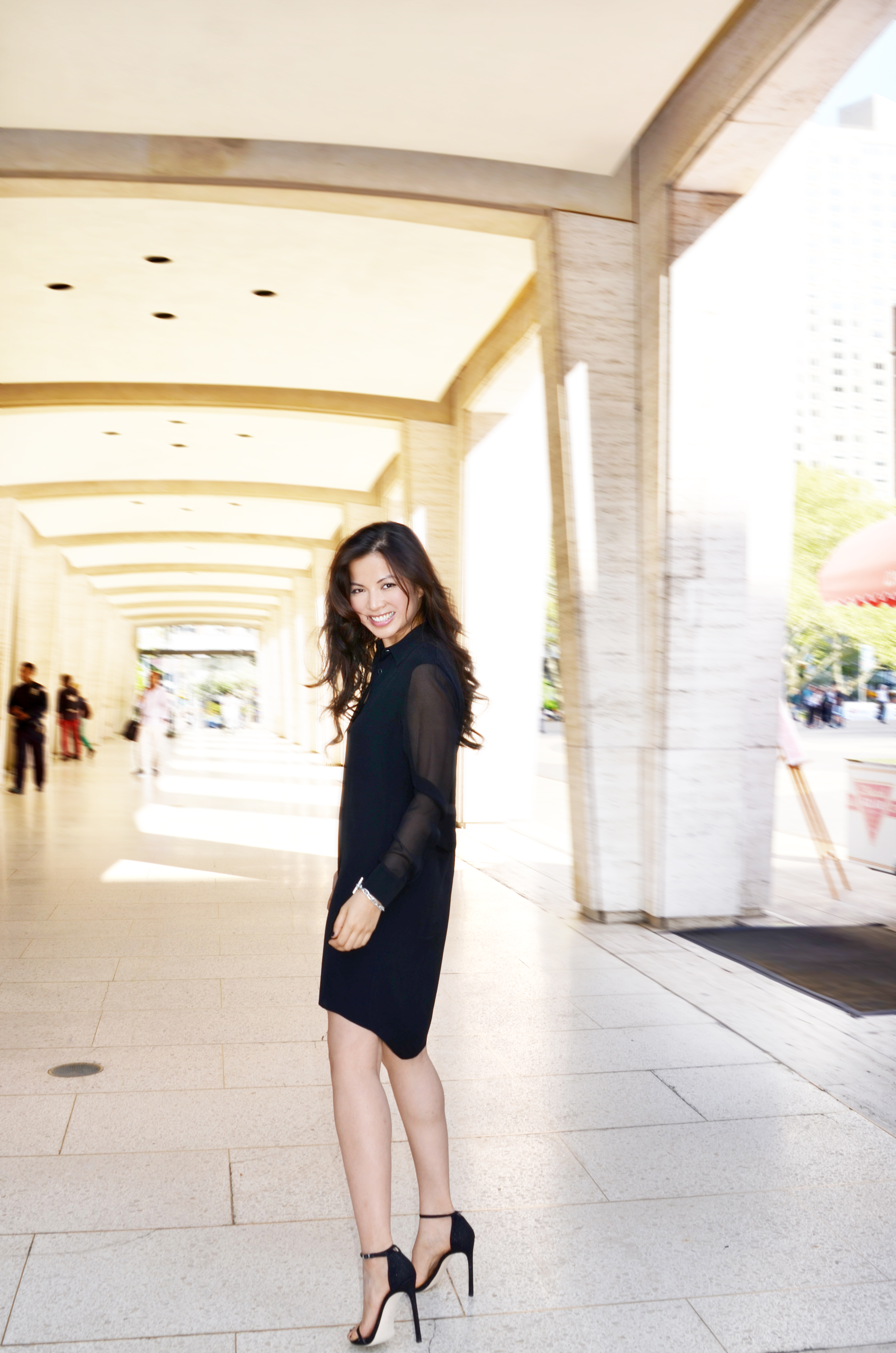 THE GIVING WAY TO HAPPINESS
Stories and Science Behind the Life-Changing Power of Giving
By Jenny Santi
On Sale October 27, 2015
Tarcher Perigee Hardcover | ISBN: 978-0-399-17549-7 | Price: $25.95
(Visited 392 times, 1 visits today)
October 13, 2015 by Mommy Maricel