mommy talk
It all started with a question from one of the younger cousins-Raya Simpao.  She inquired if we were to have a shower for Tricia Centenera who was to wed our whacky and amazing nephew, Gab Valenciano.   You see, to all the cousins (they are 30 all in all in the Pangilinans), Gab is everyone's playmate, friend and Kuya and it is just so fitting for all to have the chance to really get to know who will be his partner for life and new playmate, friend and Ate of the cousins.  Raya's question inspired all of us to be dressed to the nines ala Breakfast at Tiffany's.  Sam Valenciano came up with a fantastic invite which she rushed just before heading to a wedding.  Not bad at all, eh?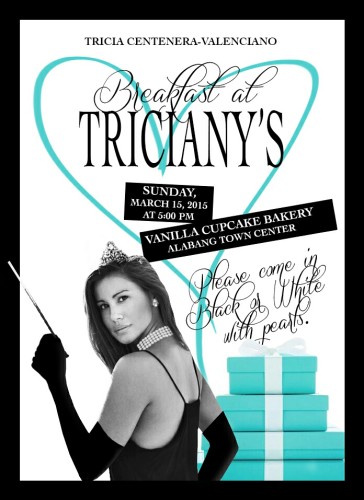 My daughters Ella and Hannah agree with me that occasions like showers and weddings and birthdays, etc. are a great way to come together and tighten our bonds with each other.  They provide a great excuse to also beautify and adapt to a theme.  I love that we can share that moment just the three of us in the car (while Solana was whisked by the boys to watch Cinderella) to share our thoughts about the upcoming wedding and how we are totally excited to have Tricia be part of the family!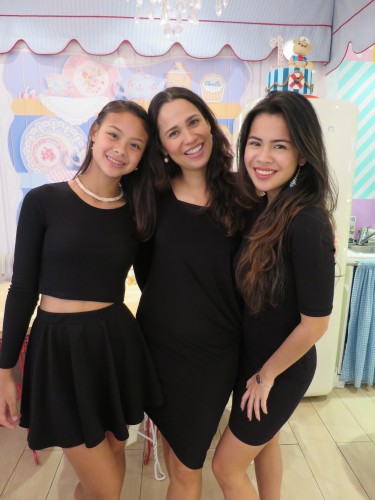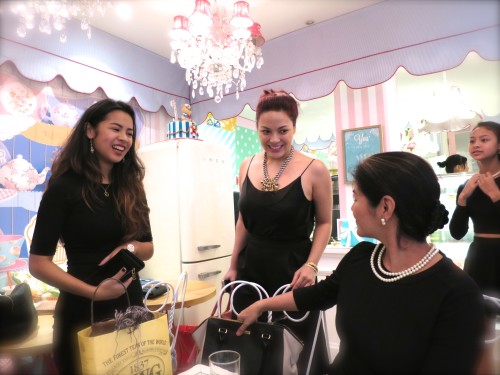 My sis in love, Vicki Pangilinan took charge of coordinating with Vanilla Cupcake Bakery which was a perfect venue for our theme.  The name of TRICIA was a labor of love by my neice, Kaila Buizon.  They are all origami flowers she carefully worked on.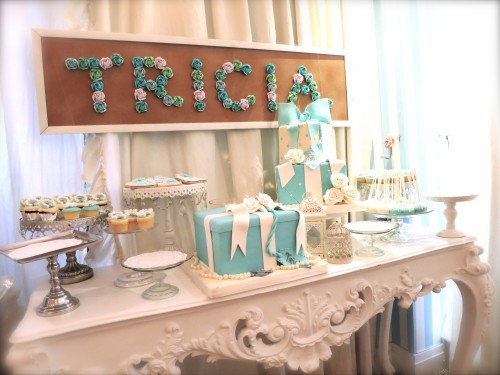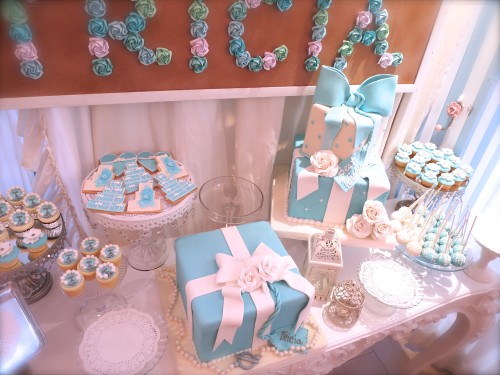 Tricia came in the most perfect dress  which her mother, Cristina gifted her a while back and we all ahhhd and oooohhhd.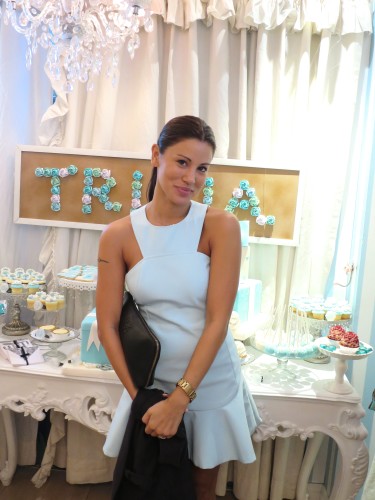 This is the family she is entering into , well at least just half of it, haha!  Though Tricia has five sibs, she was overwhelmed to realise how huge a family we are.  I actually felt the same way, 21 years ago and today, I can't thank God enough for such a caring, loving, crazy bunch of peeps in Barangay Pangilinan!

The girls are complete with the five Pangilinan sisters, (from the right: Maricel, Felichi, Nenette, Donna and Ate Angeli) and the sisters in love (from the left: Vicki, Sharon, myself and Vicky).  We have 2 Maricels and 2 Vicki/ys !! This photo also includes Tricia's mom, Cristina.  Thank you for capturing this, Julia!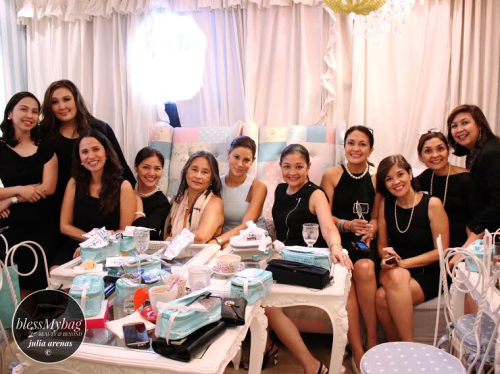 I can't imagine letting go of a daughter but I love what Cristina's message during the shower about how thankful she is that we have welcomed Tricia and it looks like we sort of made her feel we will take care of Tricia and that we will surely do!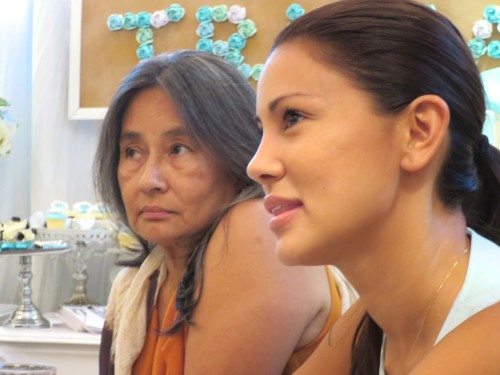 I cannot think of a better life partner for Gab.  In many ways, I know he chose Tricia because she reminded him so much of his mom, my Ate Angeli (Pangilinan) Valenciano…so caring and loving.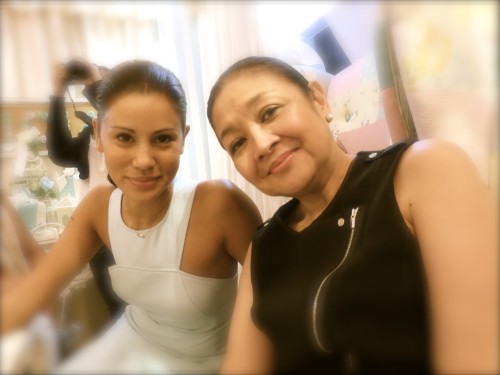 Even Ate Shawie came to join us and managed to be present in this special event complete with actual Tiffany gifts, haha perfect!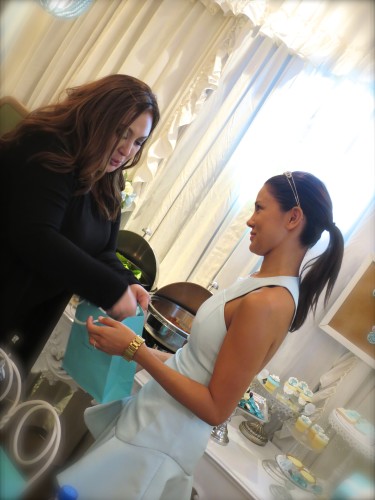 As Tricia opens her gifts, I am reminded of how she is a gift to us to cherish.  I love the thought of family and how we grow together by the grace of God.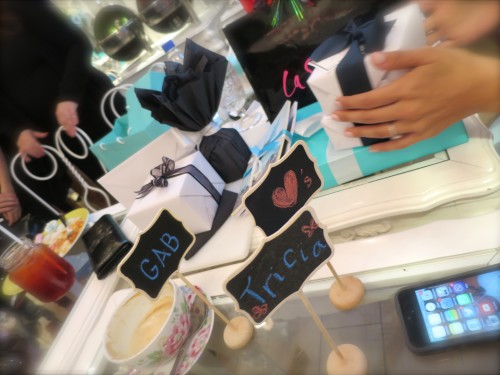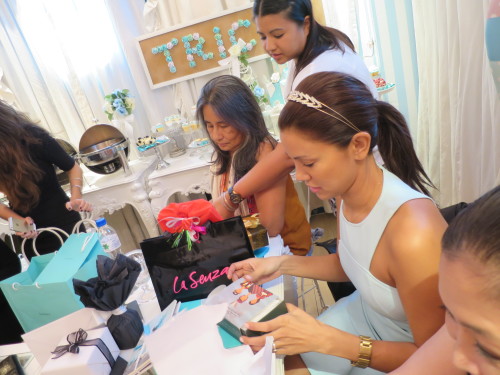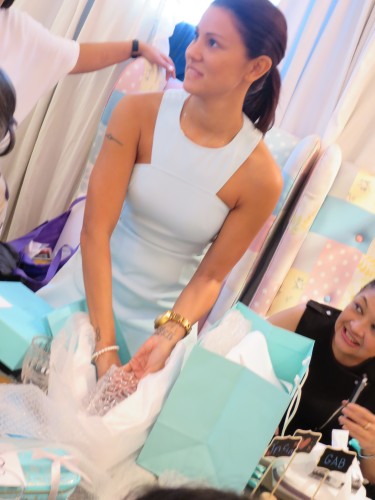 Thank you too to my niece, Julia (Arenas) for arranging for the rest of us to take home Happy Skin stuff that we totally love!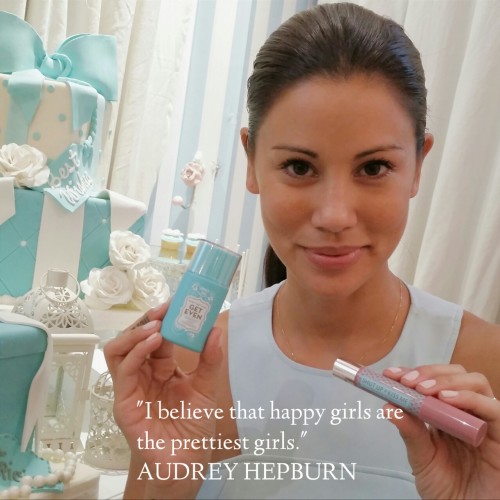 It seemed only yesterday when the four of us were welcomed in almost the same sort of way in the most loving kind of way and it has been something we have thanked God perennially .  Here we are-Vicki(Aldeguer), Vicky (Sevilla), Sharon (Cuneta) and yours truly Maricel (Laxa).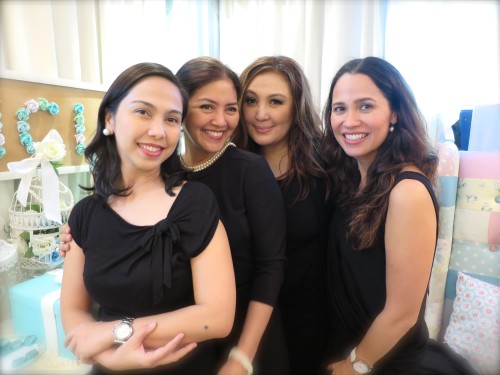 We welcome you too, Cristina…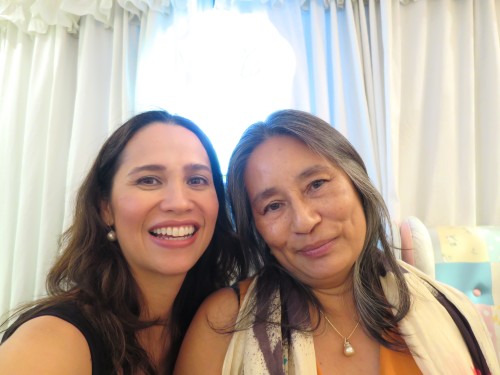 in this large, totally whacky, family!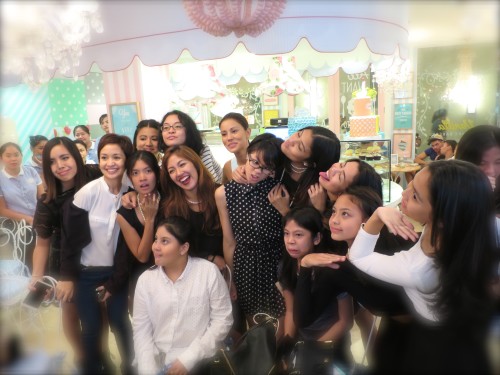 We are all wonderfully, uniquely knit individuals who are all works in process by God's grace.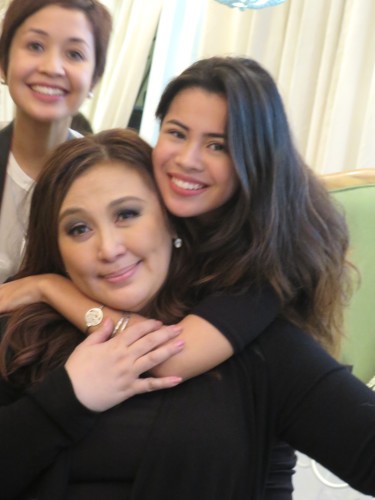 We love you Tricia and know that the best is yet to come for you and Gab and the rest of both clans!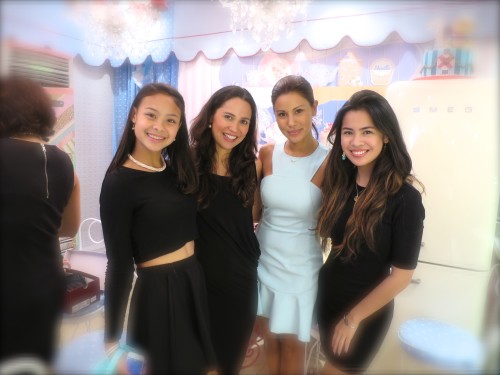 Till the next shower…not so soon please, haha!
(Visited 2,039 times, 1 visits today)
March 16, 2015 by Mommy Maricel