mommy talk my passions fitness my children
Team Pangilinan has just wrapped up our latest triathlon event via the 9th Anvaya Invitational Triathlon mounted by T.R.A.P (Triathlon Association of the Philippines).  This marks our 9th year TRI-ing!  Our team was born in Anvaya Cove!
Here's why we think that the Anvaya Invitational Triathlon is a perfect venue for families to get into triathlon.
1. FAMILY.  The word Anvaya in Sanskrit means FAMILY.  Need I say more?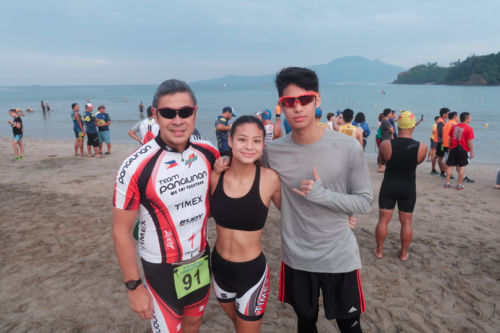 2. Location, location, location.  It is a perfect place for us. The Anvaya Cove Beach and Nature Club  is in Morong, Bataan which is easily accessible and the drive is calming as one goes thru Subic to get there. It is a resort that allows you to have both the mountains and the sea.  It is a nature club as well that is home to a variety of species such as birds and turtles.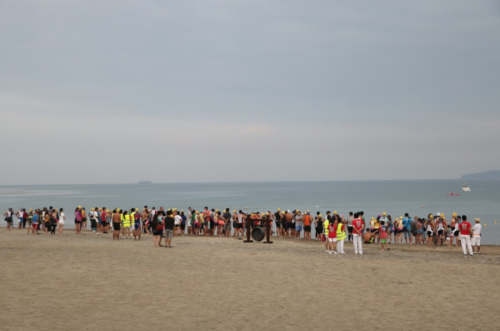 It is proud to be contributing to the cause of protecting and preserving the environment as it promotes sustainable Club operations and management practices.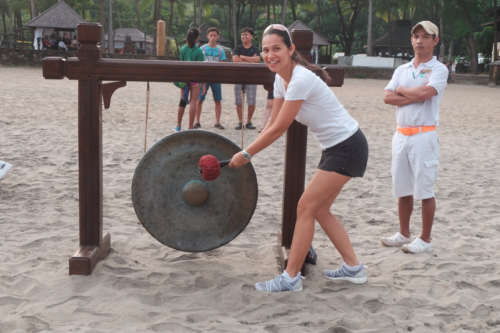 3. COMMUNITY.  It's a friendly race.  Practically everybody knows each other and if you are a first timer, you will make new friends.  There is an event for kids, teens and adults as well as newbies and professional athletes.  It also offers a family relay team that makes a perfect excuse for families to train and race together.  When our children were little, they were happy to be racing with their friends.  For them, it was more of play than anything else.  We hold dear to our hearts the same set of friends until today and the memories will forever be cherished in our hearts.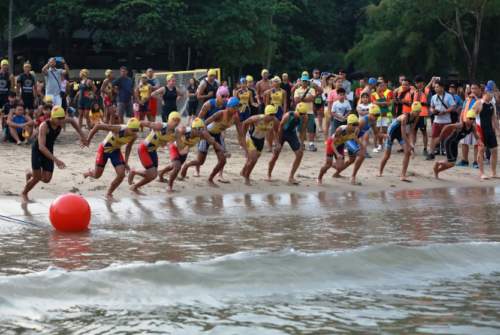 4.  THE OCEAN.  The race starts with an ocean swim which for me is most liberating.  It is pretty straightforward and the sea is normally calm in the morning of the race.  Before or after the race, you can unwind and have fun activities in the beach such as: football, flag & touch football, ultimate frisbee, volleyball, dodge ball, basketball and sandcastle-making.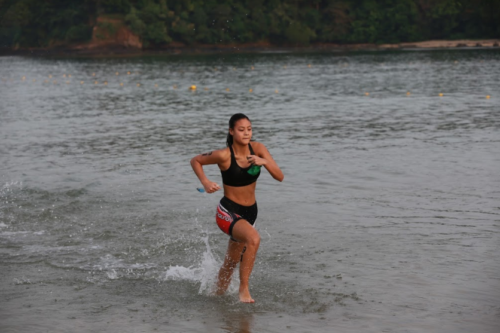 6. THE HILLS.  I did tell you that there are mountains in the resort.  Well, they are not just to be marvelled at but to be conquered as well.  One of the things that make one's inclusion in this triathlon unforgettable would be the bike course that traverses through what we call 'killer' hills.  Once you have finished the bike course of the race, you will be certain you can race anywhere!  Come prepared and don't take this leg of the race for granted, as the hills of Anvaya are not for the faint-hearted.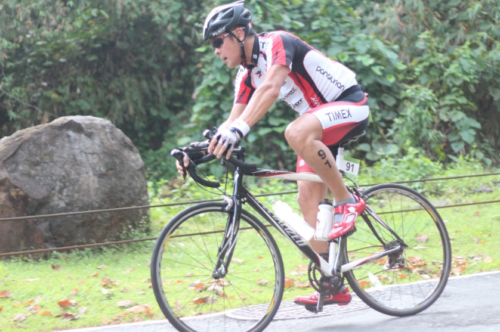 7.  THE VIBE.  The atmosphere is relaxed everywhere most especially the run course which goes through lagoons where swans have found their home.  You will hear birds chirping nonstop and because everything is quiet, you will also hear your heart pumping as you find your way to the finish line and mind you, the run course is hilly as well 🙂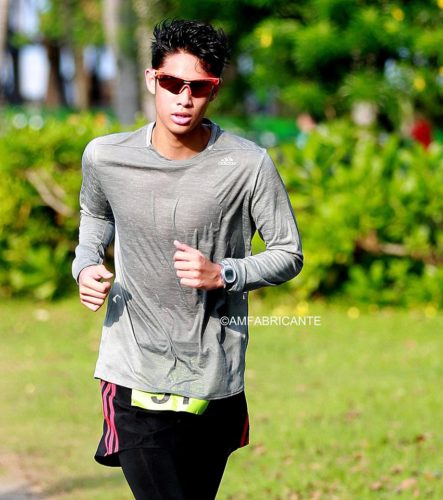 8.  THE STAFF.  The staff is amazing! They all take part in the festivities and make you feel so much a part of the community.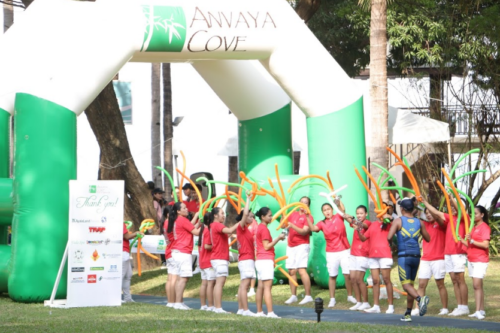 9.  THE FINISH LINE.  The finish line is worth looking forward to with a welcome that makes you feel like a winner no matter what time you finish.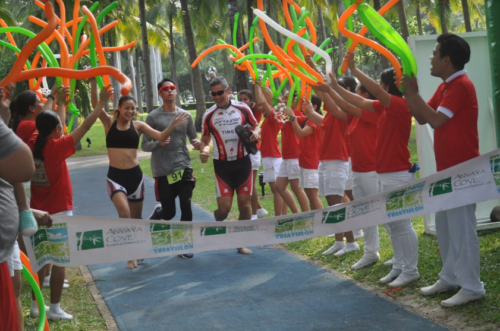 10.  THE PERKS.  Ice cold towels, a hefty loot bag full of goodies and a relaxing foot massage awaits every single participant.
11.  THE PRIZE.  This race promises not only nice medals and trophies as keepsakes but generous prizes such as overnight stays, spa treatments and F&B gift certificates as well not to mention the prestige of having finished a fairly challenging course that is open to a limited few.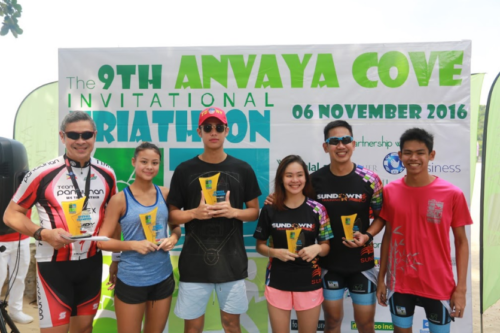 12.  A PLACE FOR EVERYONE. Little tots have their own places to call their own as this is a truly family friendly Club with nonstop activities at the Seahorse Kiddie Village.   It is a gated area with a children's pool and children's indoor and outdoor play zones where they are kept busy with children's art and continuous play at the Play Center.  No one is left behind with nothing to do or discover even as everyone else is racing.  That is why we keep coming back.  Looking forward to next week when we celebrate a decade of TRI-ing!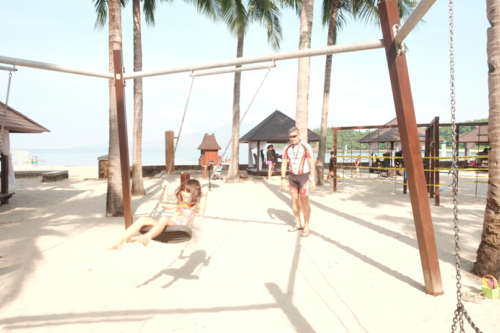 Special thanks to Ayala Land Premier, Triathlon Association of the Philippines, Adidas, Gatorade & USANA for your support to Team Pangilinan
Photo credits to: Vantage Point Photography and Anvaya Cove Beach and Nature Club .
(Visited 620 times, 1 visits today)
November 14, 2016 by Mommy Maricel